For some strange reason, most companies are reluctant to let tech reviewers anywhere near advanced weaponry outside of video games. So you can imagine my disappointment when I discovered that "Mini Cannon" was just the name of EasyAcc's latest Bluetooth speaker. However my disappointment didn't last long as this seems to be a great little speaker for the asking price.
Small enough to fit in the palm of your hand, this cylindrical speaker has a nice weight to it with it's aluminium shell available in a choice of red, blue or titanium colours. The buttons and ports are positioned around the side of a black plastic base, above which there's a thin LED strip that fades in and out during use. Everything feels solid and well made.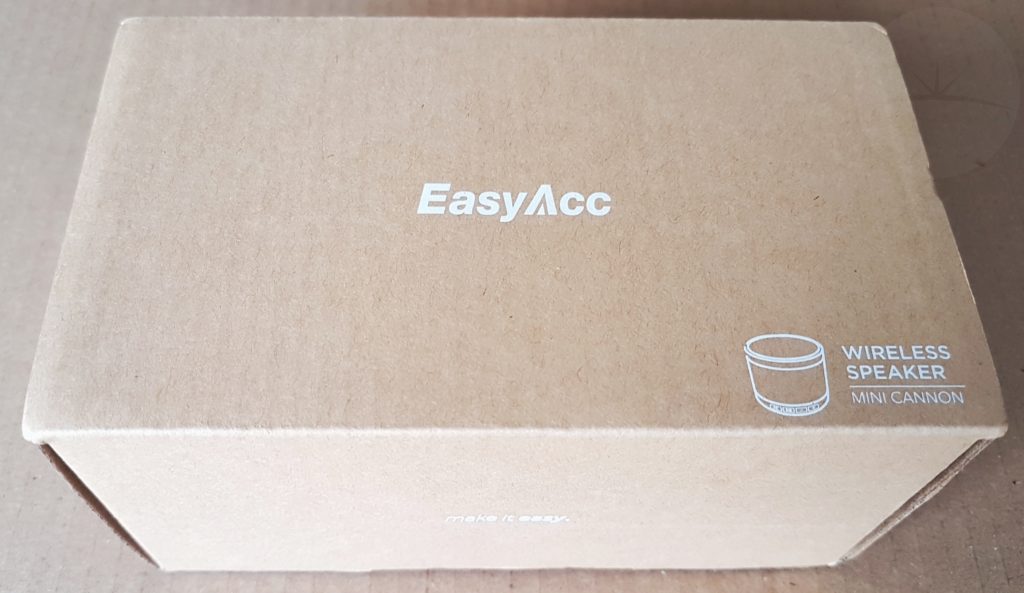 Flick the off/on switch and the speaker automatically goes into pairing mode or connects to the previously paired device. You can also press the M button to switch to FM radio or MicroSD card (MP3 playback) modes with the LED strip switching colours from blue to red.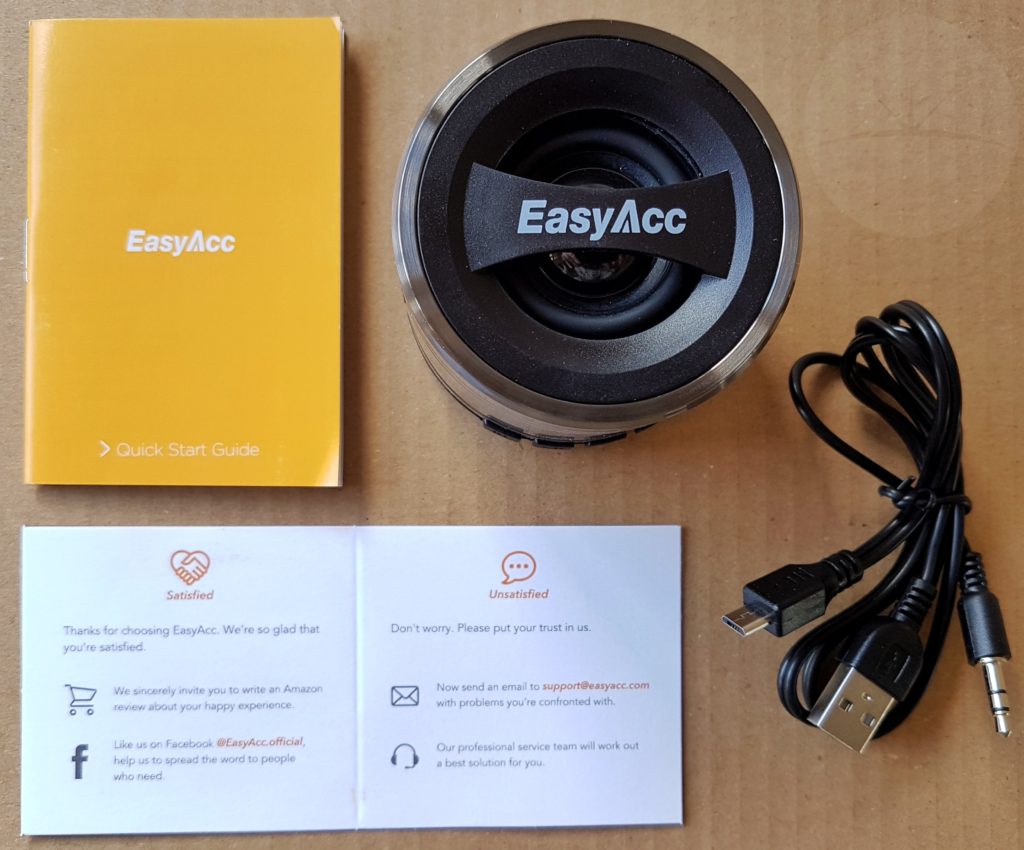 A multifunction cable is included with both USB and 3.5mm AUX connectors on one end and the other end connecting to the Micro USB socket. This cable takes care of charging or audio line-in connections and also acts as an antenna for the radio.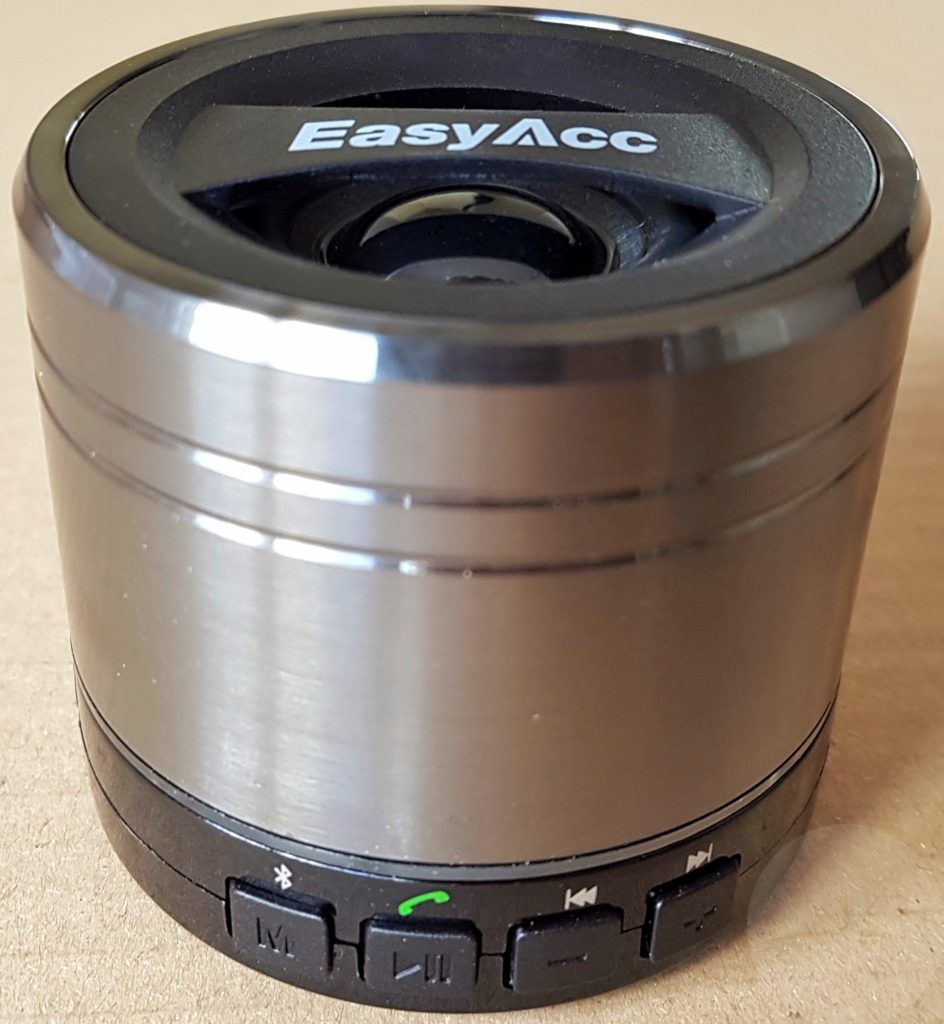 The radio can be set to auto-tune to all your local stations, and reception was pretty good with the cable connected. You can use the + and – buttons to switch between the presets and in the same way you can skip between MP3s on the MicroSD card (one track at a time). The speaker even has a 3.5mm headphone socket so you can use listen to them in private.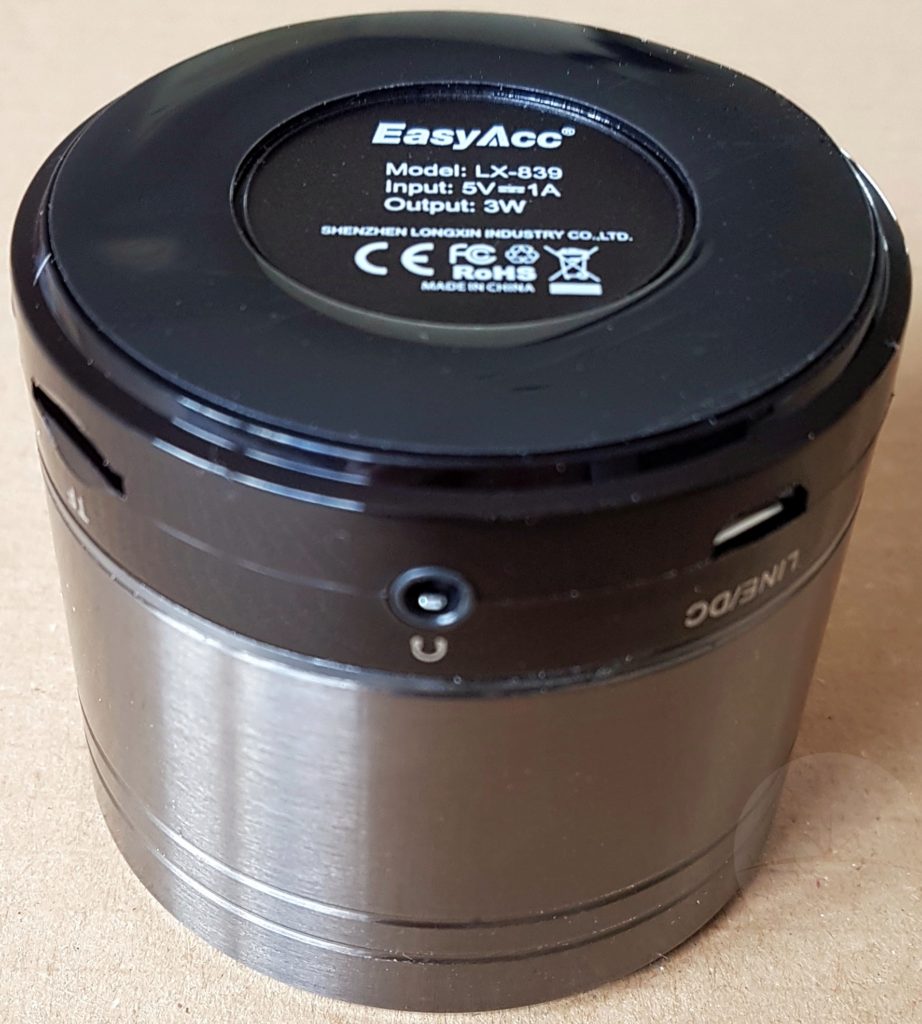 Sound quality was excellent for a budget speaker this size – clear, distinct mids and highs while also managing a decent amount of bass. The internal microphone also allows calls but you do need to be in close proximity to the speaker to be heard.
The downside of having such a compact speaker is that the internal battery is limited to 5 hours of playback – fine for general use, but nothing exceptional. There's also no waterproofing so you'll need to ensure it stays dry when used as a shower or outdoor speaker.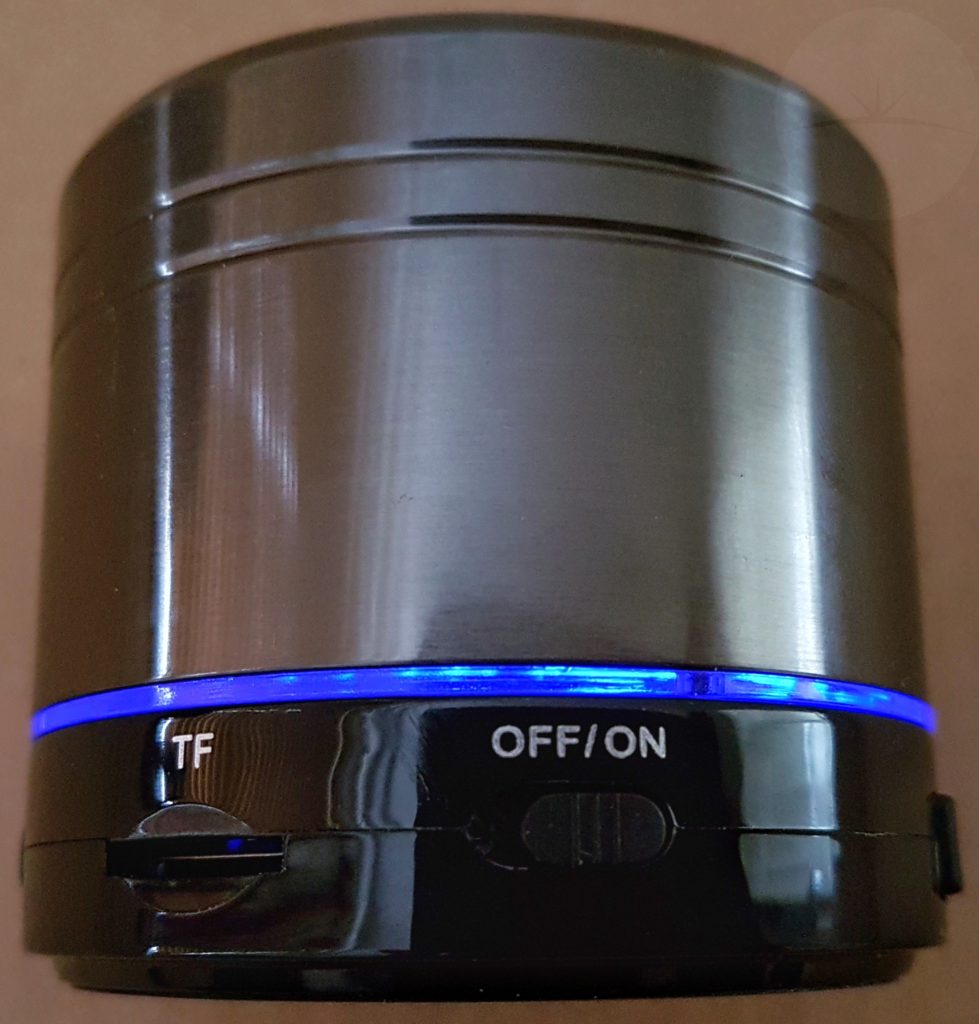 Taking all the features, audio performance and build quality into account I was expecting this speaker to cost a lot more than the current £13.99/$15.25 asking price. EasyAcc have even given us an additional 15% discount code for our UK readers which makes it even more of a bargain. If you're looking for an inexpensive speaker that's highly portable and sounds good then you'll want to check it out from the Amazon links below…