It has been a long time since I spent any time with an HTC device, the HTC One M8 a few months after release. With that in mind I was very interested to get a chance to load my SIM card into the HTC 10 and see how the hardware held up, and how Sense has matured. Luckily Clove Technology were able to accommodate and sent me up a unit to use for a few weeks.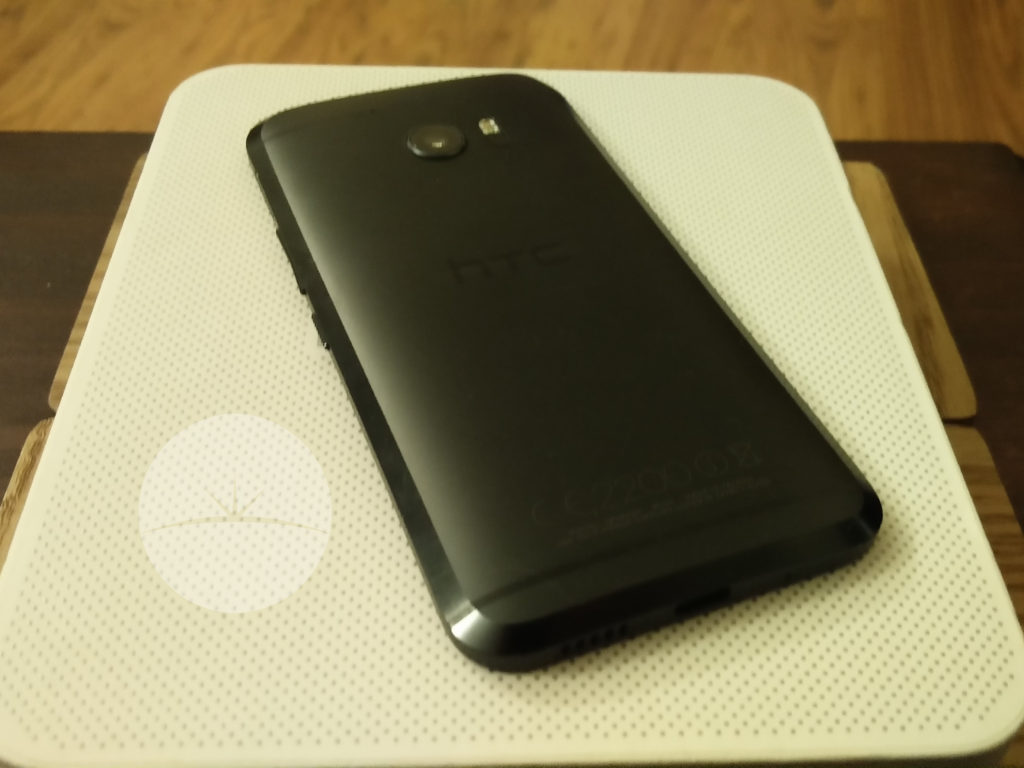 SPECIFICATIONS
Dimensions and Weight




145.9 x 71.9 x 3.0 – 9.0 mm, 161g





Platform Android




Android™ 6 with HTC Sense





Main Camera




12MP (HTC UltraPixel™ 2 with 1.55μm pixel)




Laser Autofocus




BSI sensor




Optical Image Stabilisation (OIS)




ƒ/1.8 aperture and 26mm focal length (80° wide angle)




Dual tone LED flash




Self timer up to 10 seconds




Face detection




Pro mode with manual control and 12 bit RAW format support




Auto-HDR




Panorama




Continuous shooting up to 8 fps




Zoe capture




Hyperlapse




Slow motion video (720P@120 fps)




4K video recording with Hi-Res audio




Video Pic




Location




GPS + GLONASS + Beidou (#UHL SKU)




GPS + GLONASS (#WL SKU)

Sound




HTC BoomSound™ Hi-Fi Edition




Dolby Audio™




Personal Audio Profile




Hi-Res audio certified




Hi-Res audio earphones




Three microphones with noise cancellation




Hi-Res audio stereo recording

Gesture and Others




Motion Launch




Support Ice View case




Sensor Hub for activity tracking




HTC Connect




Quite ring on pick up




Pocket mode




Flip to Mute

Display




5.2 inch, Quad HD (2560 x 1440 pixels)




Pixel density at 564 ppi (pixel per inch)




Super LCD




Corning® Gorilla® Glass on a Curve Edge Display




Display colour personalisation

SIM Card Type
Nano SIM

Front Camera
5MP (1.34μm pixels)
Autofocus
BSI sensor
Optical Image Stabilisation (OIS)
ƒ/1.8 aperture and 23mm focal length (86° wide angle)
Live make-up
Auto selfie (smile selfie, still selfie)
Voice selfie
Self timer up to 10 seconds
Auto-HDR
Full HD 1080p video recording

Sensors
Ambient light sensor
Proximity sensor
Motion G-sensor
Compass sensor
Gyro sensor
Magnetic sensor
Fingerprint sensor
Sensor Hub

Battery and Charging Speed
Capacity: 3000 mAh
Talk time on 3G/4G network: up to 27 hours
Standby time on 3G/4G network: up to 19 days
Power saving mode
Extreme power saving mode
Quick Charge 3.0 with cool charge
Up to 50% charge in 30 min

Multimedia
Audio supported formats:
Playback: .aac, .amr, .ogg, .m4a, .mid, .mp3, .wav, .flac
Recording: .aac, .flac
Video supported formats:
Playback: .3gp, .mp4, .avi, .mkv
Recording: .mp4, .mkv

CPU Speed




Qualcomm® Snapdragon™ 820, Quad Core, 64bit, up to 2.2GHz





Memory




ROM: 32GB / RAM: 4GB (Config 1)




Available storage for users: about 23GB




ROM: 64GB / RAM: 4GB (Config 2)




Available storage for users: about 52GB




Extended memory: microSD™ up to 2TB




Flex Storage supported

Network
#UHL SKU (EMEA/Asia)
2G/2.5G – GSM/GPRS/EDGE
850/900/1800/1900 MHz
3G UMTS
850/900/1900/2100 MHz
4G LTE (up to 450Mbps)
FDD: Bands 1, 3, 5, 7, 8, 20, 28, 32
TDD: Bands 38, 40, 41
Support Cat 9 LTE, download up to 450 Mbps, upload up to 50 Mbps
#WL SKU(America)
2G/2.5G – GSM/GPRS/EDGE
850/900/1800/1900 MHz
CDMA: 800/1900 with EVDO Rev A
3G UMTS
850/AWS/900/1900/2100 MHz
4G LTE (up to 450Mbps)
FDD: Bands 1, 2, 3, 4, 5, 7, 12, 13, 17, 20, 28, 29, 30
Support Cat 9 LTE, download up to 450 Mbps, upload up to 50 Mbps

Connectivity
NFC
BT 4.2
Wi-Fi®: 802.11 a/b/g/n/ac (2.4 & 5 GHz)
Display Port
Chromecast
DLNA™
AirPlay™
Miracast™
Buttons Keys and Connection Ports
3.5 mm stereo audio jack
USB 3.1 Gen 1, Type-C
Capacitive keys
IN THE BOX
The 10 comes in a flat square(ish) box with a dimpled texture that is possibly meant to ape the look of the official Ice View flip case (not included). Once opened you are presented with the phone on the left in all it's glory. Below this you have a branded SIM tray pin, quick start guide & warranty, earphone buds and a quick charge 3.0 charging adapter and USB-C cable. Nothing unexpected and all very simply packaged.
LOOK AND DESIGN
When HTC introduced the HTC One M7, they rightly received plaudits from all corners, but the one of the areas that received a little criticism was the HTC branding on the front face. This continued with the M8 and M9, and each time the complaints got a little louder.With the 10 HTC have finally removed not only the tramp stamp but also the front facing Boomsound speakers giving the device a far more generic look. Fear not though HTC lovers, pick the phone up and the exceptionally machined back and edges scream HTC. When you pick it up, it really could only have been HTC made.
An elongated oval home button sits centrally below the screen and also doubles as the fingerprint sensor with soft backlit back and recent buttons either side. Above sits a narrow speaker grill and the large lens of the 5MP front facing camera. The screen glass sits slightly proud of the metal case with very smooth curved edges ensuring there is no sharp or annoying feel when your fingers run over it.
In keeping with a design language that stretches back all the way the original One series (the V, S and X) HTC have again opted for a unibody design which is now much copied across the mobile industry. The back face is slightly curved with a distinct chamfer as it meets the outside edges which gives a feel slightly reminiscent of the M7, and this is no bad thing. Top, center and slightly protruding is the 15UP camera with the flash and focus laser a touch to the right. Two filled bands run the full width at the top and bottom to allow for wireless reception with understated HTC branding in the middle of the face.
The edges are smooth and solid and the USB C port sits centrally on the bottom with a speaker grill to it's right. The left edge has an SD card tray, headphone jack on top, and SIM tray, volume rocker and a textured power button on the right. The buttons and trays are kept slim and match the colour of the case.
Overall the design and feel of the 10 reeks of quality. The decision to remove the front Boomsound speaker and much maligned tramp stamp gives the phone a compact feel missing from its recent predecessors.
BATTERY LIFE
Batteries that last half a day have been the curse of the modern smartphone user. No matter how good a device is, if you can't go about your daily business and make it home on a full charge you will have to compromise somewhere. The 10 packs a 3000mAh battery which is smaller than some of it's flagship class competitors. Battery life isn't all about battery size though and the 10 lasts reasonably well. Battery stats are also only really relevant to your own use case, but as a general rule of thumb the two areas to look at are overall screen on time (SOT) and drain when idle. For my use I would expect an SOT upwards of four and a half hours for the battery to considered as in anyway decent, and the 10 manages this, but only just. On occasion it did slip below, although never less than four hours, and for balance I also saw times where I managed an SOT of around five hours.
Lucky the 10 comes with Quick Charge 3.0 which will boost your device from 0% to 50% charge in a thirty minute period. Quick Charge is only useful though if you are lucky enough to be somewhere to access a plug point, and have also brought your charging adapter and cable as well.
CAMERA'S
The Achilles heel for many an HTC device has been the camera, with many not buying into the lower resolution Ultrapixel ideology. That all changed with the inclusion of a 20mp sensor in the M9. For the 10 HTC have settled somewhere in the middle with a 13 million UltraPixel effort which they hope will give the best of both worlds. The front facing or selfie camera packs a 5 million large pixel unit with optical image stabilisation, a first for a selfie camera.
For a generation the selfie camera is the one they will use by far the most. Status updates to Snapchat, Facebook and Instagram don't need to be ultra high resolution, they just need to show off your pout in the best possible way. The OIS on the 10 certainly helps with that however it would have been nice if they had went the full hog and included a flash as well. Thanks to the large pixel size (1.34 um) low light shots still turn out decent though. One little annoyance is that taking a selfie means having a three second countdown before the image is taken, and you can't turn this off. Auto selfie capture can be turned on letting you take selfies just letting the phone find a face.
Those a little older or a little less vain will use without doubt use the main camera more, preferring to compose a shot than star in it. I found the main camera to be fantastic to use. Pictures process incredibly quickly and the quality is great. The app has enough features without being bogged down with menus and selections. General photograph modes are Photo, Zoe, Panorama, Pro (which includes RAW output), Video, Hyperlapse, Slow Motion and Selfie. It's all pretty self explanatory and simple point and click excluding the Pro option. Face detection, auto smile capture and voice capture can all be turned on in the settings and the volume buttons can be set to zoom, capture or just plain old volume.
The optical image stabilisation really came into it's own for me when recording video. Not one clip I recorded has jerky motion or jittering, even using slow motion recording everything flowed smoothly and it was a joy to use.
AUDIO
HTC have been keen to play up the audio capabilities of the 10 since it's release, touting it's certified 24 bit hi res audio output. The other big audio change is the removal of the front facing Boomsound speakers that owners have loved since their debute on the M7, a move that has worried some HTC fans. The good news is that Boomsound isn't dead, it's just evolved.
I sat with my old M7 and the 10 playing the same clip of audio on both to see how Boomsound had progressed. To look at you would think the 10 had a single speaker in the bottom grill of the phone in the same way almost all phones tend to have these days, but in order to improve the audio output they have also employed the use of the phone's top speaker normally used for phone call output to your ear. The first thing you notice is that despite not have the forward facing speakers directing to sound towards you the 10 manages to play at a slightly higher volume. The quality is also rather impressive with little degradation and more than decent clarity played at full. While the on board output won't rival a separate bluetooth speaker it is certainly a reasonable substitute for those times you don't have one at hand.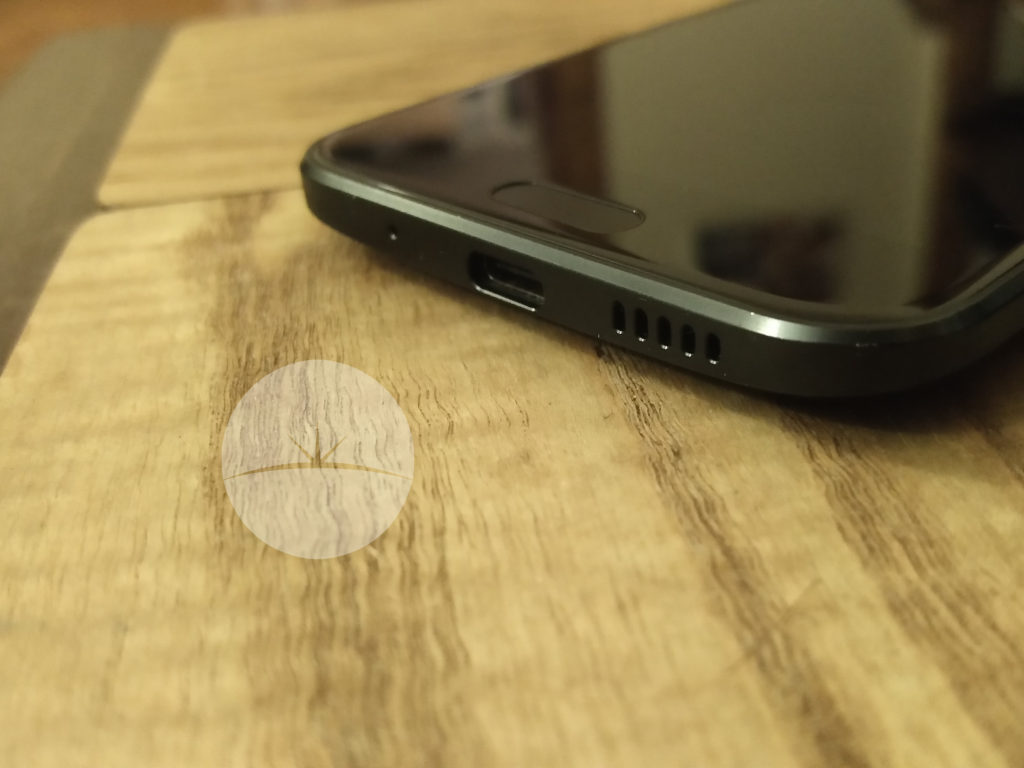 While Boomsound is great for playing games, watching video clips and gaming, it is more likely that you will consume the majority of audio from your phone via external speakers and/or headphones. Happily audio played to external sources is just as impressive. HTC long ago made a statement by including Beats audio headphones rather than generic buds with their phones and once again they are showing their commitment to giving you best audio experience they can with the 10. The headset looks, feels. and more importantly sounds fantastic. You truly get an amazing audio experience from local or streaming sources.
SCREEN
With a 5.2" screen the HTC 10 is on the smaller side of current day flagships. The super LCD quad HD display is however very nice to look at. Packing a DPI of 564 text is incredibly crisp and defined. Basic colour output options are available via the display settings but these are restricted to a slider between warmer and colder for either Vivid or sRGB output. Viewing angles on the screen are also pretty impressive, but they do become hampered at acute angles due the slight reflection of light sources on the screen. Reflection isn't bad in normal use but does become noticeable the more you stray from the optimum viewing angle. Viewing ultra HD images and video looks fantastic and ultra clear with big, bright and bold colours and deep dark blacks all showing very well.
SENSE 8
HTC's Android skin, Sense, has gone from loved to hated and then back to loved when it underwent a major makeover with the introduction of the HTC One m7. The latest version, 8, that ships on the 10 still looks and feels very much as it did way back then, which is no bad thing. Obviously things have moved on and changes have been made under the bonnet but if you have used Sense on a recent phone then the whole thing will be very familiar and welcoming.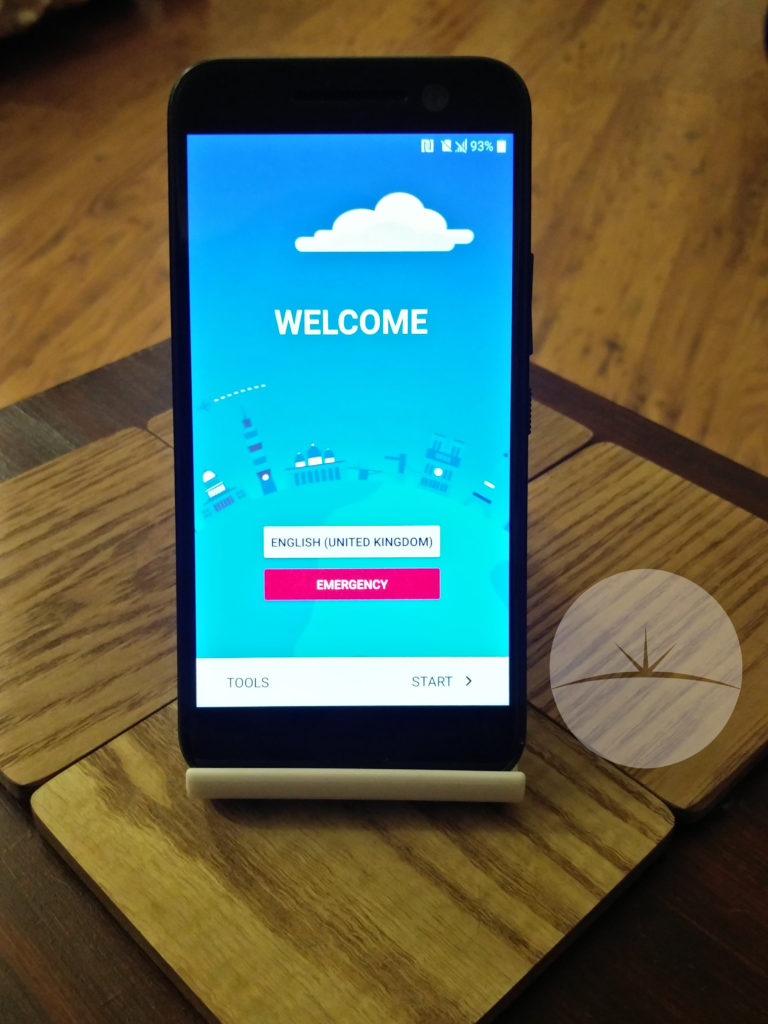 Gone are many of the pre-installed apps of old, with even HTC's gallery app failing to make the cut, and a greater emphasis has been put on native Google apps instead. Weirdly though they have dropped their own HTC keyboard and opted to use TouchPal over Google keyboard for some reason. The ROM isn't totally devoid of HTC workings though, HTC Zoe is there is Weather and their new 'performance' app Boost+. As well as removing old files, and clearing memory, Boost+ allows you downscale the screen for gaming to standard HD which they claim should save power when playing.
As is expected these days Sense launcher and most of the HTC services are updated via the Play Store reducing the requirement for a system update before you get the latest features and changes.
CONCLUSION
I will really miss the HTC 10 when it is collected later today. It is a solid unit which has performed really well whenever and however I have used it. In these days of 5.5" plus screens a flagship top speced device which is a little more compact could be just what you are looking for.