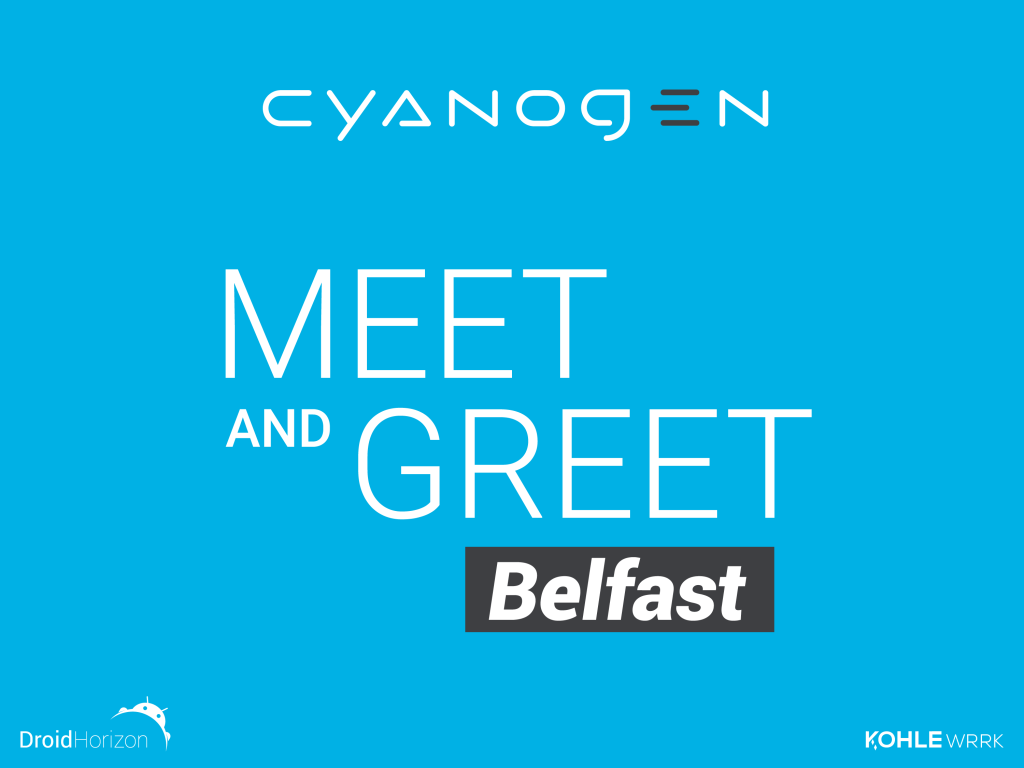 Cyanogen Meet & Greet Belfast
We are extremely excited to announce that we've been working closely behind the scenes with Cyanogen to bring our readers and fans of the company an opportunity to meet and greet fellow Android enthusiasts from around the world in sunny Belfast, Northern Ireland. If you read our site or any Android / mobile news at all, you'll be familiar with who Cyanogen are, if not (you have lived in a cave for the past few years.) Here's a brief snippet..
Cyanogen is re-imagining mobile computing, giving power to the people to customize their mobile device and content experiences. Cyanogen® OS is built on Android and known for its revolutionary personalization features, intuitive interface, speed, improved battery life, and enhanced security. With a rapidly growing global user base and a vibrant community of developers, we're intelligently connecting smartphone and tablet consumers to people, apps, and things they love.
The Cyanogen Meet & Greet Belfast will be held at the Hudson Bar on 19th June 2015. (Starting from 8pm approx.) An informal gathering of local people, the DroidHorizon team, fans from the rest of Ireland,UK, European countries,US even worldwide. Places will be limited so we have arranged a form for only 100% genuine people to register. (Please don't book a space if you can't come along, it means that someone that really wants to go might miss out.) This is a social affair.. A few beers, chat, socialize and have some craic. (A Norn Iron term for fun. You're gonna love our accent, hi) No slideshows or graph presentations at this event! Phones are for taking pictures of the DroidHorizon team or Steve Kondik's funky chicken dance. Update! Steve can't make it due to heavy workload and family commitments but arcee is 100% confirmed. Maybe a few selfie sticks for Twitter pics! We'll organise a hashtag soon on our social streams.
Update 2 Hashtag is #CyanogenBelfast
The Hudson first opened it's doors in September 2011 as a small bar on Gresham Street. Since then we've knocked through a few walls and grown into a three floored, four roomed, huge smoking area having beast with a door on Royal Avenue too.
We pride ourselves on our huge array of craft beers, whiskeys and great, simple food. We throw pretty good parties at the weekends too.
So if you'd like a pint of our own Hudson Craft Lager, a bowl of the best chicken wings you've ever had and a full on party in our Yard, then come on down!
THE HUDSON BAR
10-14 GRESHAM STREET
BELFAST
BT1 1JN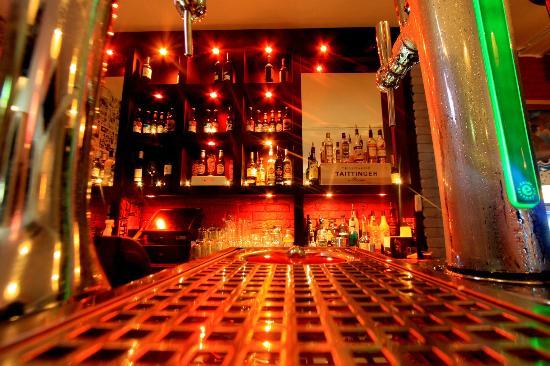 The Cyanogen Meet & Greet Belfast will be held at the Hudson Bar on 19th June 2015!
The only way you can attend is by filling out this form HERE (One entry only!)