Tesla Amazing Magnetic Notes Review
We all use the Windows app Sticky Notes, and gone are the days of those little books of sticky notes you used to get from the stationary cupboard. But Tesla has managed to bring them back with their Magnetic Notes!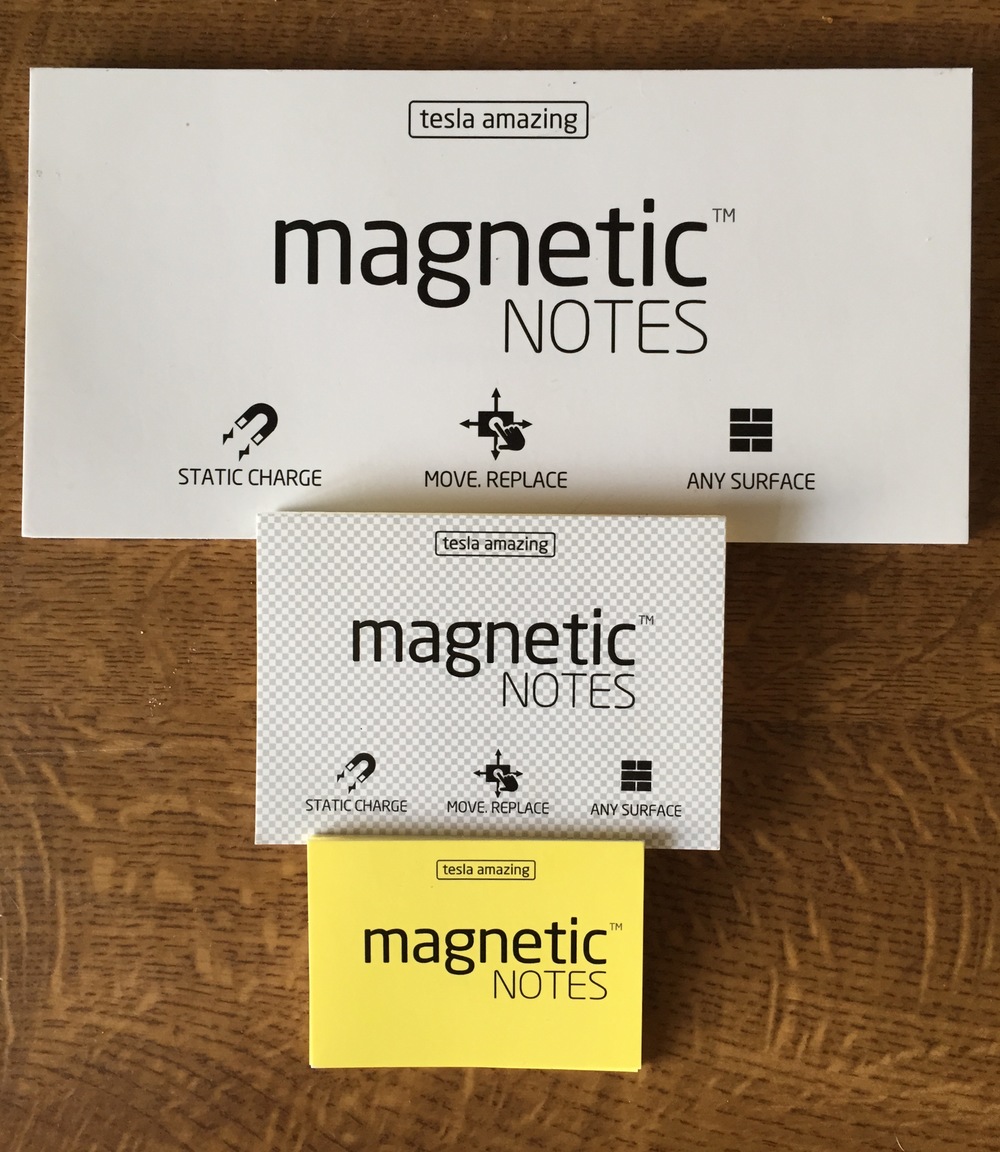 The notes are made of a thin plastic, which happens to also be recyclable. It then uses a static charge to stick to most flat surfaces. We found that its a split between being able to drag them to a new position or you must peel them off and move them around. These are fantastic for bug testing a process, as you can add notes to them and move them around if needed. You can also wipe them clean and amend them if needed.
The charge does, of course, wear off, I found after re-sticking it about 17 times the charge is gone and they can't be used anymore. If you rub them on your clothes the charge does come back, but only for a couple more moves.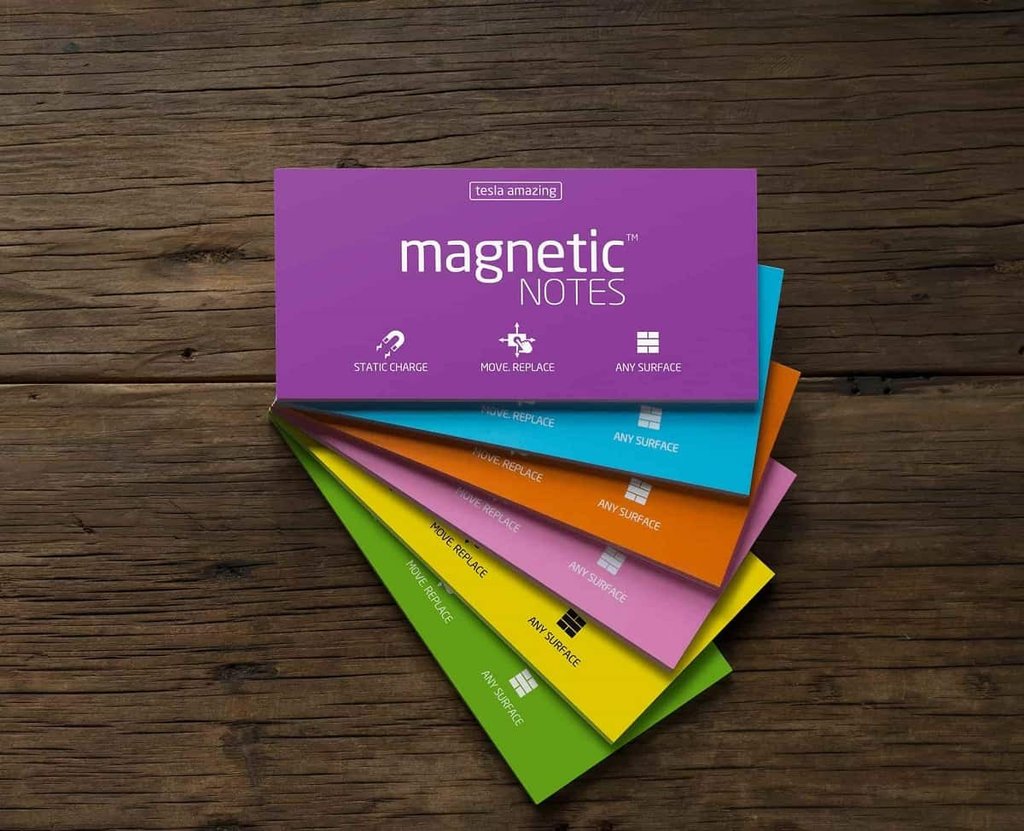 They also sell Magnetic Boards, which are dry erase boards, that can be stuck up on any flat surface like their little brothers. This is excellent for our small office, as you don't need to drill in a whiteboard, and can just cut and attach a portable whiteboard.
I have left these on the wall for a while now and even after 48 hours they are still staying attached. Just make sure not to put a fan on them, as a small gust of wind will blow these off the wall. Which isn't too bad in an office in the UK, as we don't tend to open windows.

The pricing varies based on the size needed but starts around $5.52 for 100 sheets, you can also pick the colours you need. Which I thought was a nice touch.