The TicWatch S2 from Mobvoi is designed to withstand extreme conditions and environments and is the perfect sidekick to keep you connected as you get in touch with nature's wilder side – whether that's taking a dive or descending alpine slopes.
The whole watch uses US military-grade durability. So it is built to withstand extreme temperature fluctuations, shock, dust, and water. Which makes it great for the sports and exercise market. It has an outdoor look to it.
The watch screen is a circular 1.39″ AMOLED (400 x 400 px). Blacks really standout and that is a bonus for the black WearOS. This is also so easy to read in the daylight. The whites and greens pop and are crisp.
WearOS hasn't been touched and works incredibly well. All the apps install ok, and the linking with my phone was easy and straightforward. There is a dedicated screen to the left, which can be set to display Google Fit or Ticwatches own fit app.
Navigating the interface is quick and snappy. I did remove the animations via the developer menu. This squashes any remaining issues with the interface. To keep the overall cost to a minimum they have chosen to use the Qualcomm Snapdragon Wear 2100. There is also a GPS chip, so you can use the watch without the phone. Though there is no NFC.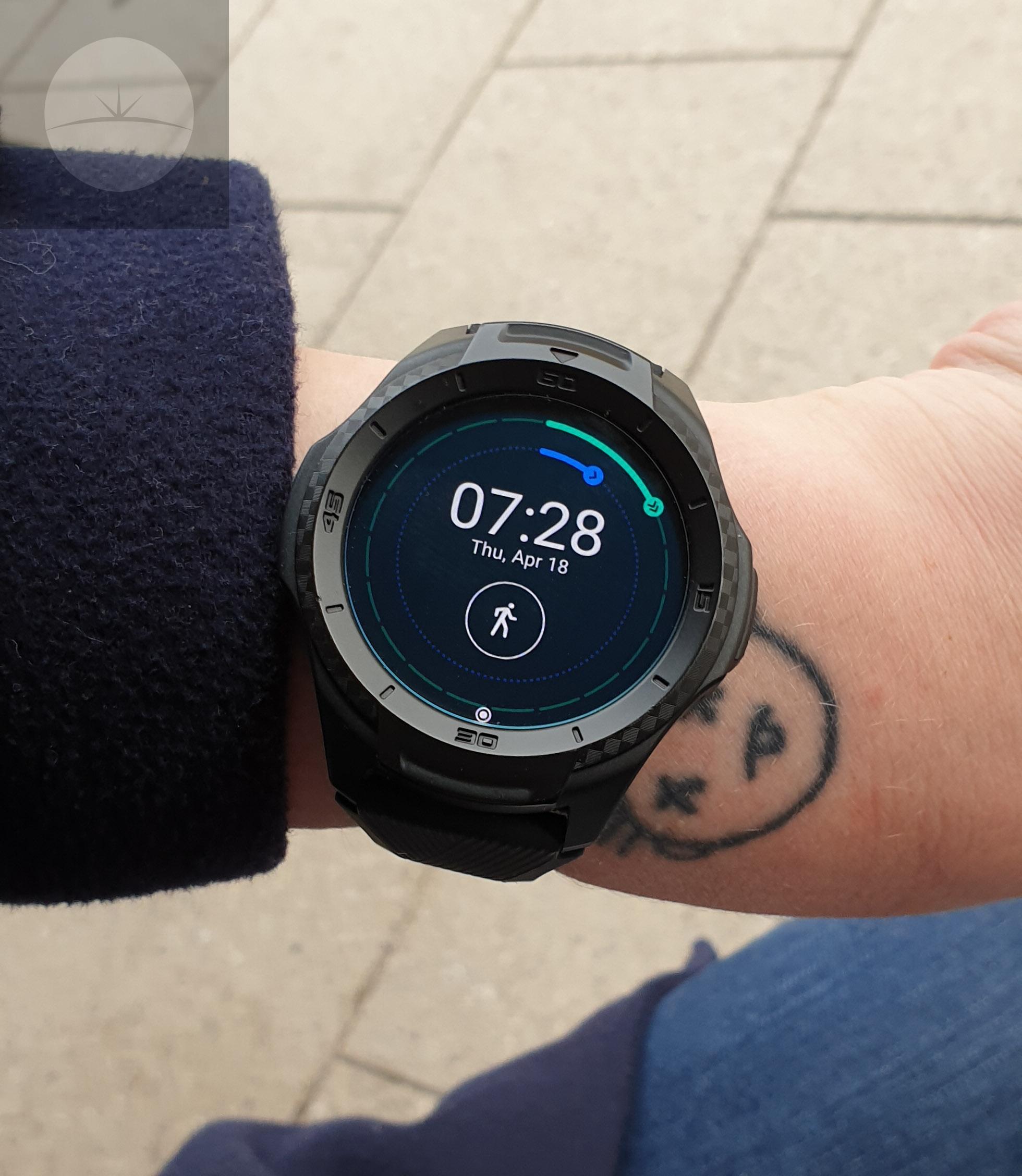 Ticwatch S2 Specs
Mobvoi TicWatch S2 technical specifications
Dimensions: 46.6 x 51.8 x 12.9 mm
Battery size: 415 mAh
Screen size: 1.39 in
Display technology: AMOLED
Screen: 400 x 400 pixels (407 ppi)
Chipset: Qualcomm Snapdragon Wear 2100
Connectivity: Bluetooth 4.1
Once again, Mobvoi is using a proprietary charging base and the USB cable is built in. This means that you can't use any other cable, and if you break the cable or the connector you can't use another one. You have to buy a whole new charger. At least if the USB cable needed to be connected, if that broke you could use another cable. Wireless charging would be awesome.
The 415mAh battery gets you around 48 hours of use. That's normal day use, checking the time, tracking walks etc.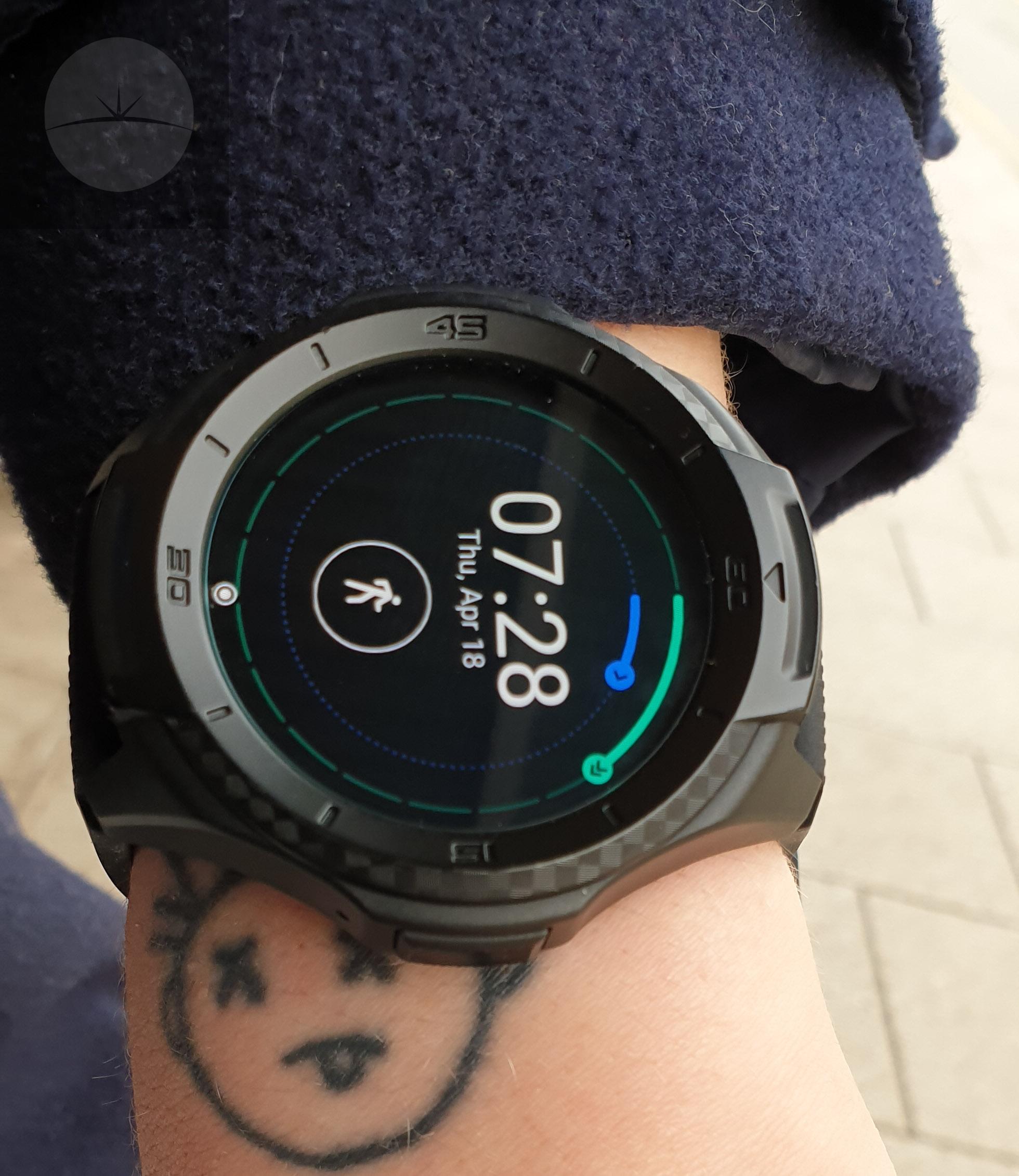 Finally, If you are looking for your first smartwatch, this is the one to go for. Its's cheaper, more durable and has great battery life.