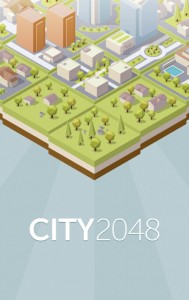 Hi guys it's me again, your friendly DroidHorizon Android app reviewer and today ive got a great game called City 2048.
The original version if 2048 was released in May 2014 and a year later the Play Store is flooded with clones and to be honest it can be an annoyance sifting through the worst of them, sometimes however it can pay off .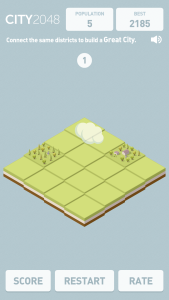 City 2048 is a fantastic clone of the original where the principles of the game are the same match up two of each tile in order for it to progress.
But, instead of numbers you have residential tiles starting forest moving up to caravans the small houses and so on.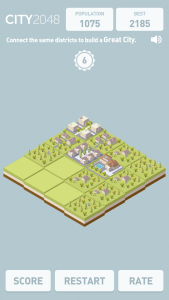 Personally I have had hours of fun with it and think I can have many more it is a great puzzle game and is free on the Play Store, there are no in app purchases, what you see is what you get.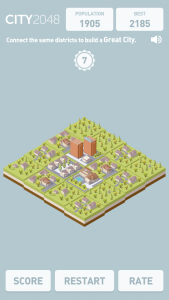 Of course we all are aware of the demons that come with free to play games and that if you're not aware of course is advertising which I'd love to say is next to none but I'd be lying, there is an advertising board at the bottom of the screen which is there 98% of the time and every so often a full screen advert will pop up but I'm happy to report it hadn't actually interfered with my gameplay.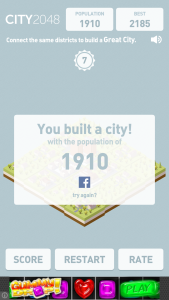 And like many games now social posts are included in the shape of a Facebook button, unfortuneatly that's all no Google Plus no Twitter etc.
It's a great time waster for those times commuting, loo breaks or even waiting for a job interview.
You can find the links below and happy gaming guys, and as always please join in using the comments below