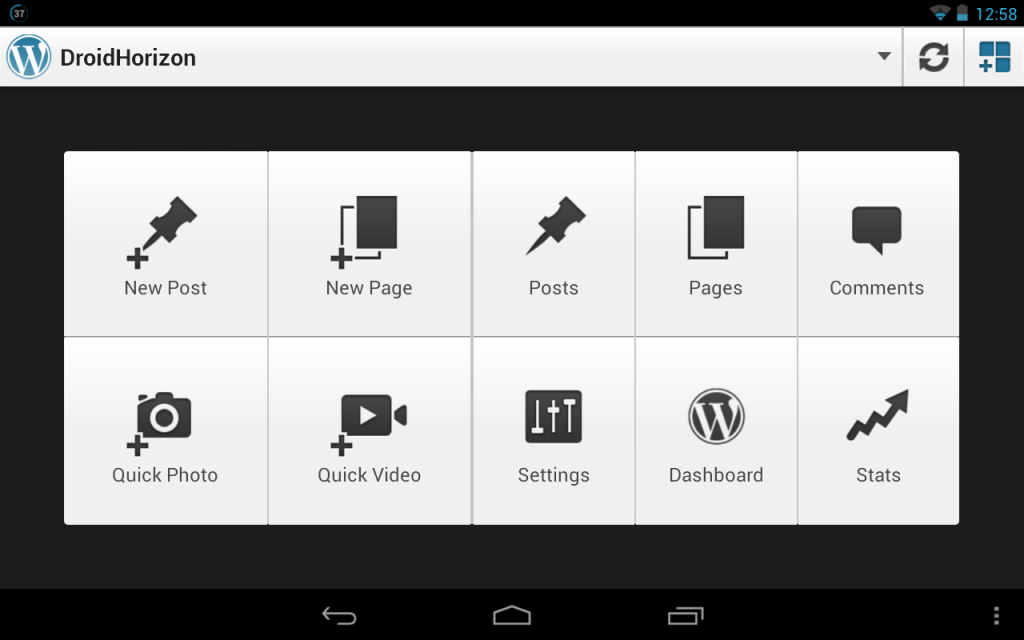 WordPress.. Doing it right..
This is what the back end of a WordPress blog/site looks like on the Android app but on landscape. Looks great on the Nexus7 now since they updated it.  Hitting the Dashboard button tho, is like having the full desktop experience on your tablet. Brilliant for when the wife is hogging the laptop or you are chilling on the couch and wouldn't be bothered getting up. 😉
(Last few app previews have been tested and run on the Nexus7, which is great, finally a kick up the butt to support their applications for tablet devices.)  All good for us end users!!