BlitzWolf Wireless Charger, Solar Panel Phone Charger and Bluetooth 4.1 Transmitter and Receiver Review
BlitzWolf 5W Wireless Charger
Ordered this to have another charging option at home as my battery life is diminishing fast! The product arrived quickly and was extremely easy to set up. You literally just plug it in and it's ready to work instantly.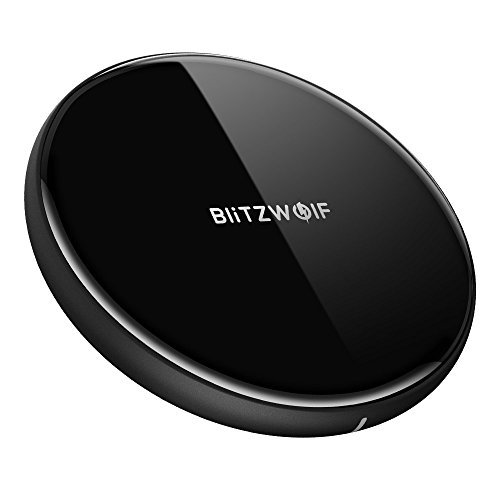 The light display is very clear and simple, it flashes while charging and provides a solid light once charged. The unit was smaller than I thought it would be but actually, this is a good thing as it takes up less space and makes it easier to travel with if required. It's super light and almost flat so it would be very easy to pack and take away.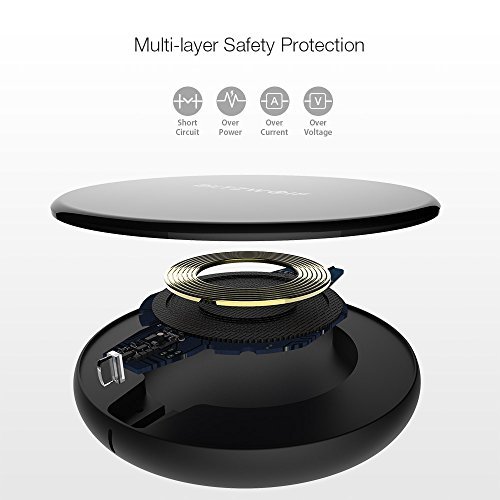 It feels good quality and the charging speed is as good as the lightning lead charger I have. The only problem I didn't foresee is that you can't use the phone while it's charging! But seeing as I bought it for an additional charging option then I'm happy with this. All in all a great but would recommend.
amazon.co.uk/BlitzWolf-Wireless-Charger-Charging-Qi-Enable/dp/B0797PMBSZ
Solar Panel 28W Phone Charger
I sometimes feel like I'm ALWAYS on the move. ALWAYS doing something and ALWAYS using my Smartphone for just about everything – and while I'm on the move I'm usually ALWAYS listening to music or otherwise carrying a device of some sort around with me that's got a rechargeable battery in it.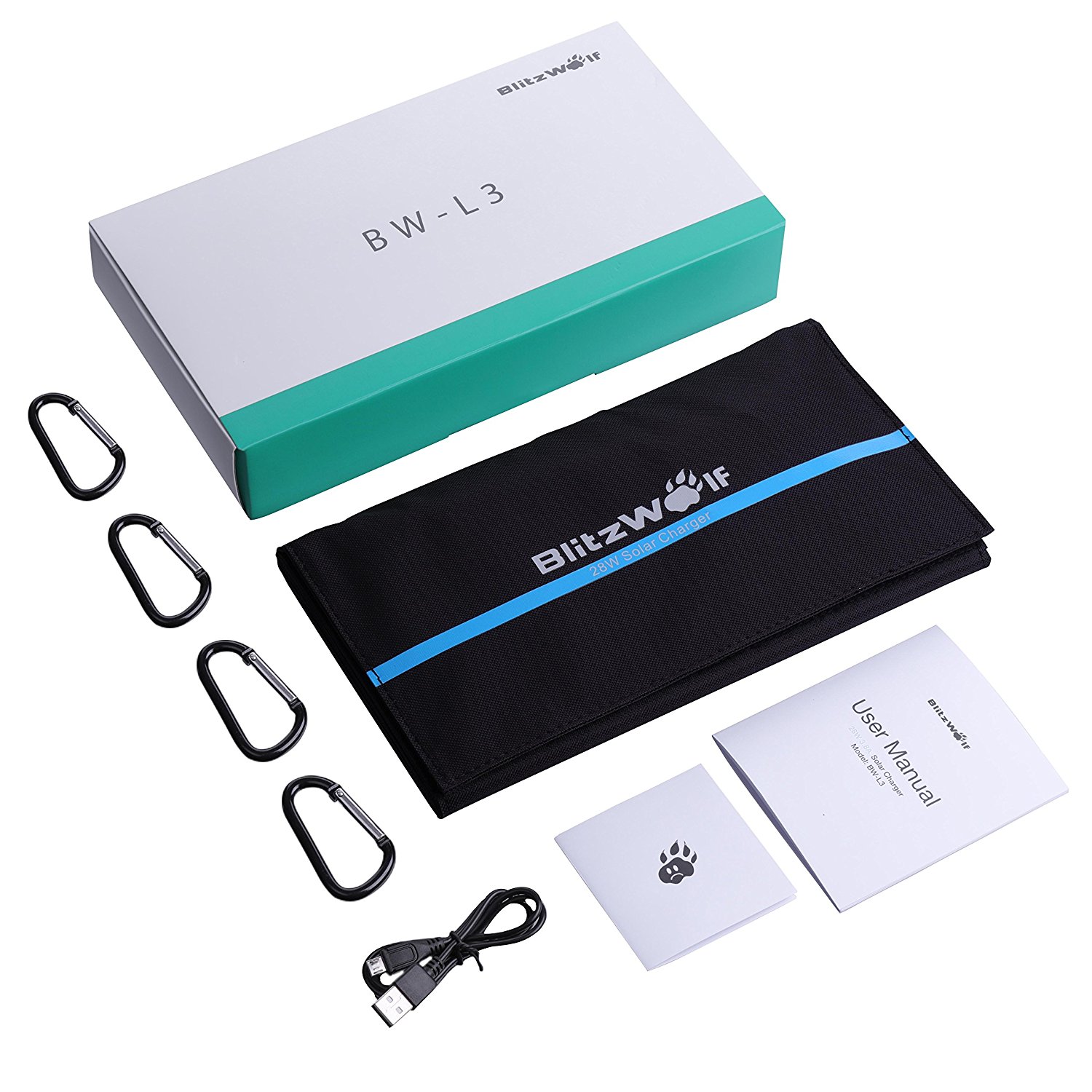 Rather inevitably, I frequently experience those times where one of those devices (nine outta ten times it's usually my smartphone) gets dangerously close to running out of juice and only just recently I experienced that horrible lost feeling you get when your smartphone battery runs dry and there was no way I could get it charged until I either got to my car or got home. It's not much fun because my smartphone is central to just about everything I do when I'm on the move; it's my music player, my entertainment, my email inbox, my calendar, my memos, my alarm clock, my notebook and… Oh, yeah – and it's also a phone.
Another thing that can prove difficult to get my phone charged is that I'm quite often outdoors, where there's no access to power sockets and chargers, so I decided to take a look and see if I could find a device that could serve my charging needs while I was out and about.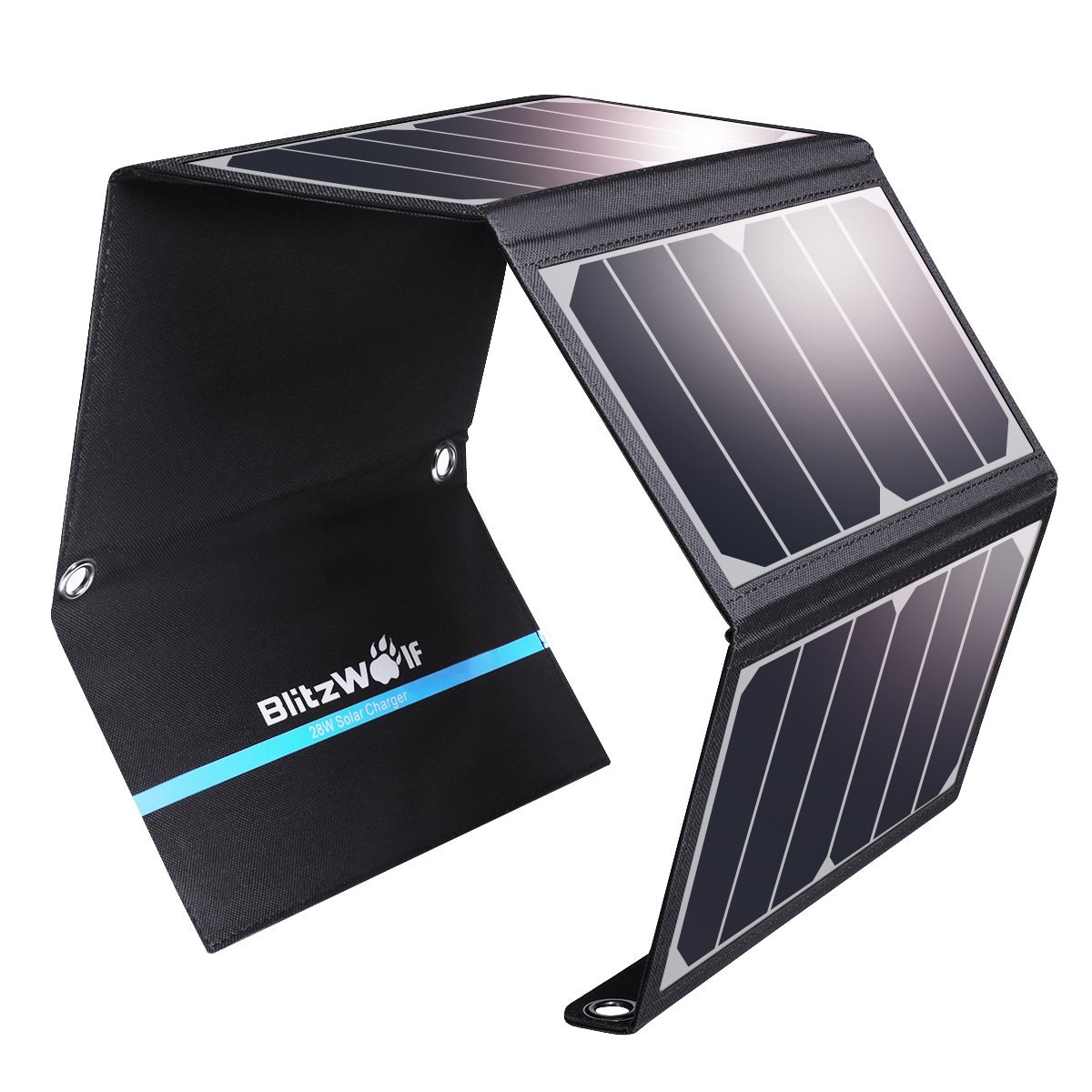 As you may have guessed already, it would seem that I have found such a device as I decided to buy one of these Blitzwolf solar power banks as it not only had a whopping great battery – it also had the ability to charge its own battery by the magical powers of Solar energy amongst other things. The fact that it was on a half price offer on Amazon meant that the deal was all the sweeter!
amazon.co.uk/Charger-BlitzWolf-SunPower-Battery-Conversion-28W/dp/B079MFR357
Bluetooth 4.1 Transmitter and Receiver
This excellent little device enabled me to stream sound via the 3.5 mm audio out socket on a Sony Bravia KDL-32WD751 Television to my Trelab XR100 Bluetooth Headphones.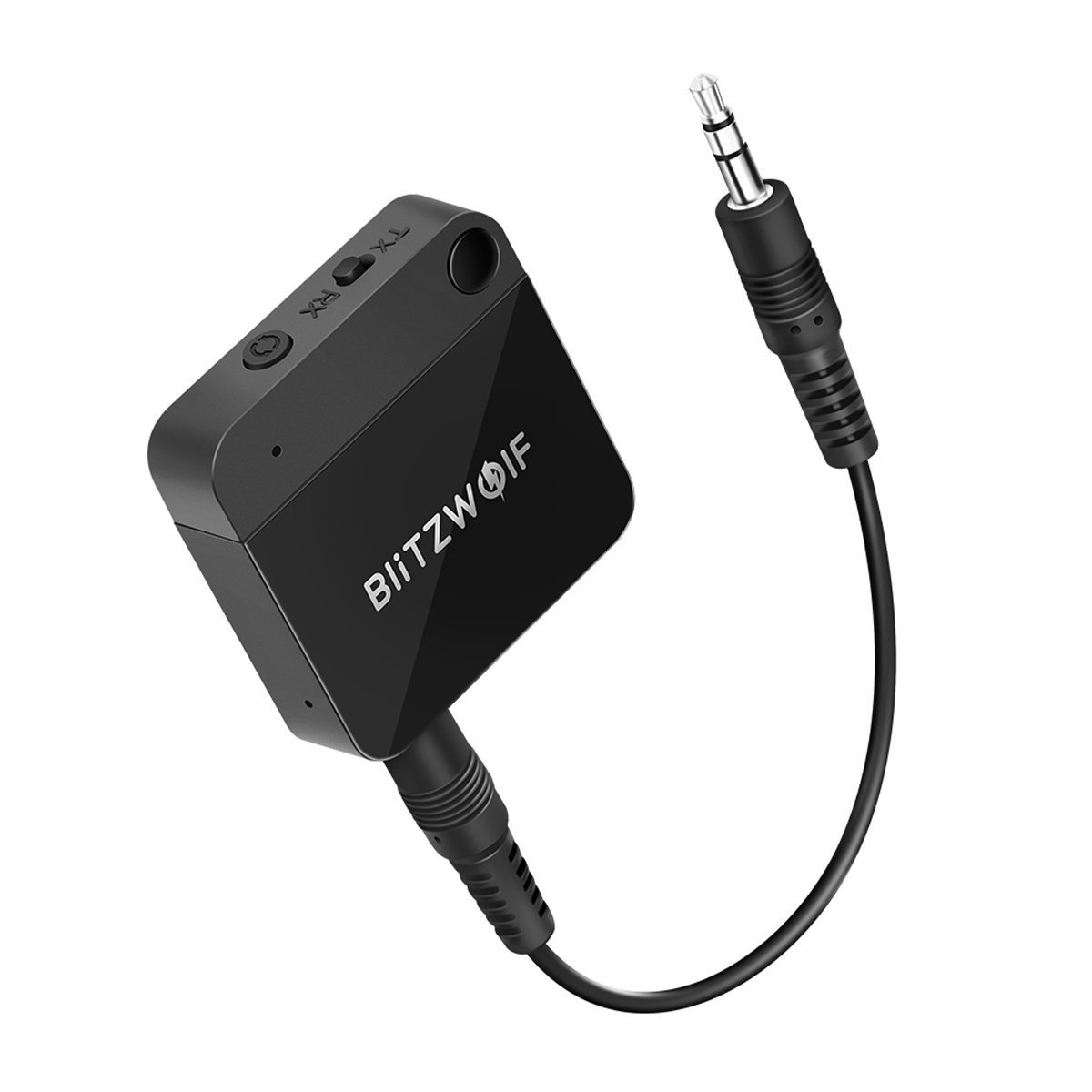 Because the television itself allowed the headphone volume to be adjusted independently of the television's internal speakers, I was able to set the sound at a level appropriate to my own requirements, without affecting the sound emanating from the internal speakers. (Not all televisions will allow this.)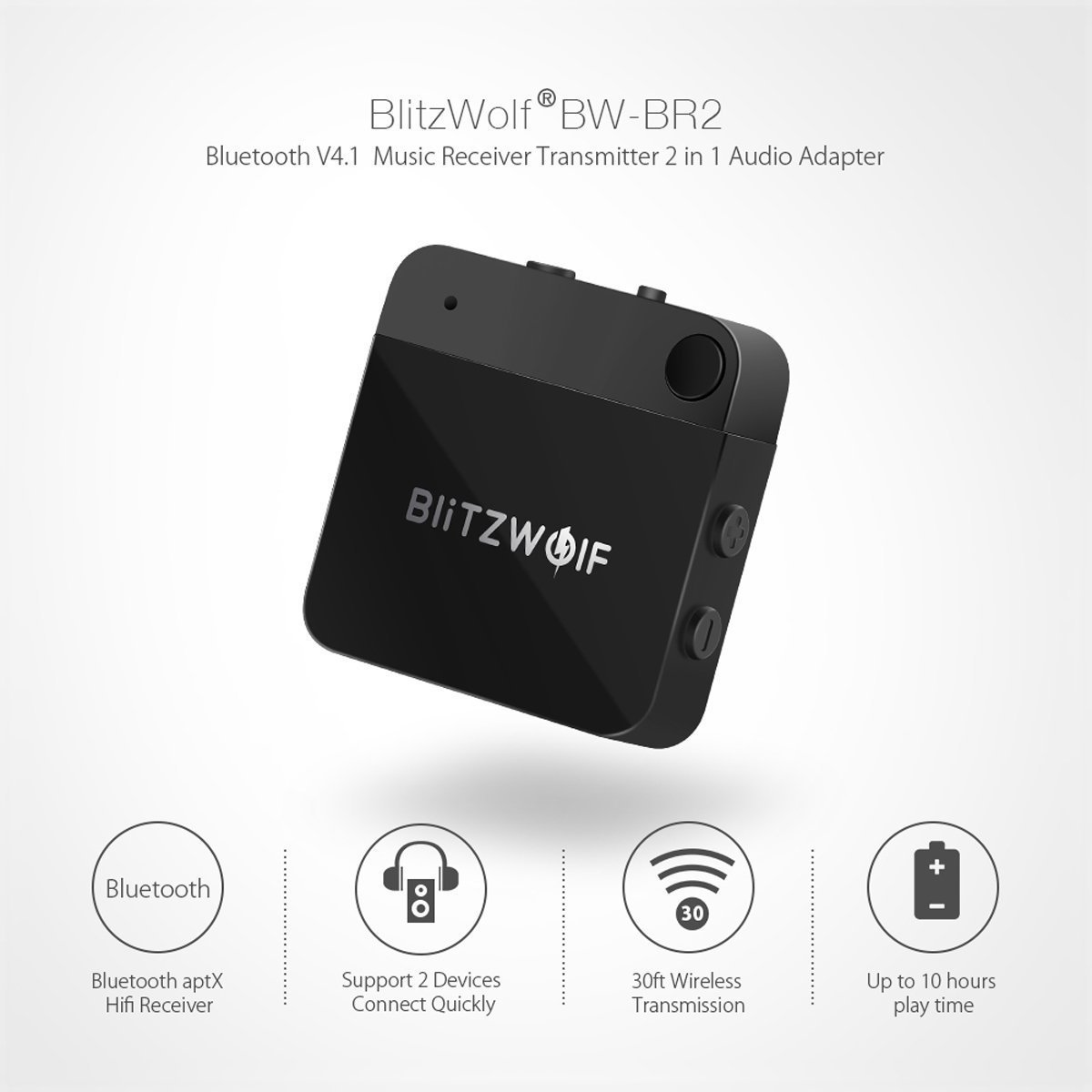 Without this wonderful Bluetooth transmitter, none of this would have been possible and I am quite certain that other purchasers of this transmitter/receiver will find equally innovative means of meeting their own specific requirements.
amazon.co.uk/Bluetooth-Transmitter-Simultaneously-Hands-free-Headphones-Black/dp/B07BBJTQQS