With advances in technology meaning high quality tech is available at much lower prices, it is now possible to buy some pretty advanced gadgets for less. Christmas is a time that can be stressful for many, and the pressure to fork out huge sums on presents can be overwhelming, particularly for those on tight budgets.
So, take the pressure off, there is no need to spend a fortune on premium products. Think smarter, and grab these up-to-the minute tech gifts, which will impress even the most advanced gadget geek.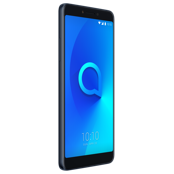 1. Alcatel 3V Smartphone in Glossy Blue
Keen to gift a smartphone that has many of the same features as a premium phone such as the iPhone XR, but lacking in the thousand pound budget? You can now get many similar features – such as 12MP rear camera, 6 inch HD screen, Face Recognition to unlock the phone and a handy Fingerprint Scanner from the Alcatel 3V which costs less than a tenth of the cost of premium devices, at £90.00 from Tesco Mobile.
The Alcatel 3V has a 18:9 screen ratio' which means it has a display that is taller than a typical 16:9 screen and as a result, provides you with a bigger screen in a smaller device for a better grip. The high quality 2K Display means fans of Netflix and YouTube can watch their favourite content on a bright and crisp screen, providing a truly immersive viewing experience. The Alcatel 3V is now available in glossy blue, glossy black or gold for £90.00 SIM-free Pay-As-You-Go from Tesco Mobile.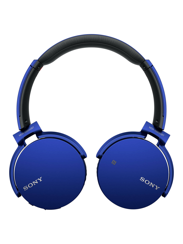 2. Sony MDR-XB650BT Extra Bass On-Ear Headphones with Bluetooth, Blue
Music aficionados who love a bit of deep bass in their tunes will enjoy these stylish on-ear headphones from Sony in a smart deep blue hue. Cleverly designed for the ears of EDM and Hip-Hop fanatics, the MDR-XB650BT Extra Bass On-Ear Headphones feature extra bass technology from Sony. The Bass Booster feature manages the noise reduction effectively maintaining an acoustically-tight seal, providing a rich and warm bass sound on all tracks, without leaking sound.
Lightweight and wireless, these headphones are perfect for mobile use without sacrificing the quality in sound – ideal for those that like to listen to music at the gym or whilst running. The headphones are now available in blue red or black, with a 2 year guarantee from John Lewis for £69.99.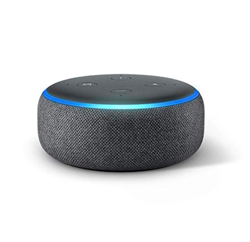 3. All-new Echo Dot (3rd Gen) – Smart speaker with Alexa – Charcoal Fabric
Provide entertainment for everyone on Christmas Day by gifting the latest Echo Dot from Amazon. Ask the voice-controlled speaker to play music, answer questions, read the news, check the weather, set alarms, control compatible smart home devices, and more. Music can be streamed through the handy little device including songs from Amazon Music, Spotify, TuneIn and others through the speaker for richer and louder sound. Calls can be made hands free and even in the largest of rooms, Alexa hears the voice instructions from across the room. You can also connect to your own speakers over Bluetooth or with a 3.5 mm audio cable. Available in three different colours for £49.99 from Amazon.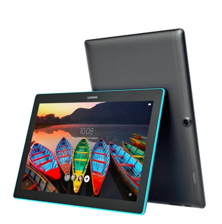 4. Lenovo Tab E10 10.1 Inch 16GB Tablet – Black
Lightweight and portable, the Lenovo Tablet is ideal for on-the-go multimedia. A wide-view 10.1″ HD screen means watching movies, music and gaming is easy to enjoy. The immersive Dolby Atmos means cinematic moving audio that flows all around will really bring content to life. The touchscreen 10-point multi-touch display delivers crisp images and the quad core processor and 2GB memory deliver a smooth-ish, responsive experience for even the most demanding multimedia requirements. Comes with 16GB internal storage, expandable up to 64GB with microSD card. With 10 hours of battery life those long festive journeys to visit relatives won't seem half as arduous. Available now for £99.00 from Argos.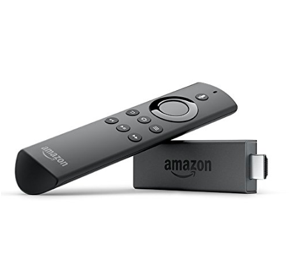 5. Amazon Fire TV Stick with Alexa Voice Remote (1st Gen), Streaming Media Player, Black
For Netflix fans and those that love to kick back, relax and enjoy a good box set, the new Amazon Fire TV Stick with Alexa Voice Remote makes a very cool Christmas present. The lucky recipient can enjoy a huge choice of over 10,000 apps, games and Alexa skills, including Prime Video, BBC iPlayer, ITV Hub and more. Access to millions of websites such as YouTube, Facebook is included as well as the ability to launch apps and control content with the included Alexa Voice Remote. Simply say "Launch Netflix" or "Skip ahead 5 minutes" and Alexa responds. Plus, play music, search for local restaurants and more. Hours of entertainment! Available now for £39.99 from Amazon.