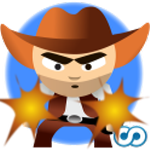 I installed this game after it was recently featured as the free app of the day on the UK Amazon Appstore. Their free apps are often more miss than hit, and to be honest from looking at the screenshots, I probably wouldn't have installed it at all. However even if a game's not very good, my young kids often like to play around with it for a couple of days. So I gave Wild West Sheriff the benefit of the doubt and installed it.
The first thing I'll say about Wild West Sheriff is that it isn't the most politically correct game in the world. You play a cowboy, and the object of the game is often to shoot indians. It also depicts women as simpletons who dander around aimlessly in the middle of a gun battle as if they view death as a sweet release. However it does give cowboys and indians equal rights, as it gives you equal opportunities to kill both. Also as previously hinted, the graphics are very basic.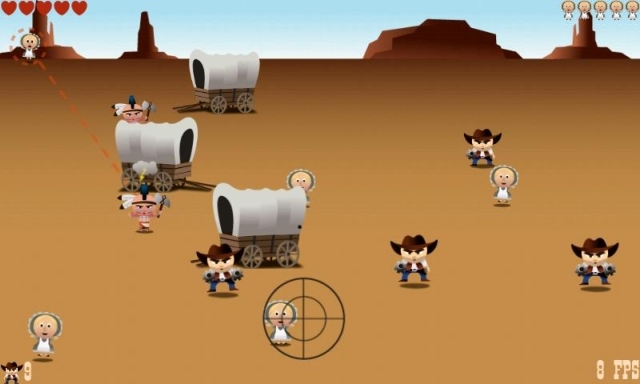 However this games redeeming feature is it's gameplay. You move your gun's crosshairs around the screen using the accelerometer and tap the screen to fire, while your targets run around hiding behind obstacles and women. Some cowboys shoot back (the second bullet will finish you), while the indians try to scalp your women (you can loose a maximum of 2 to indians or friendly fire). The gameplay reminds me of sniper games I've played in the past, with the accelerometer giving just the right amount of inaccuracy to keep things challenging.
Although it turned out to be a little too bloody for my kids, this game fits the bill when you have a couple of minutes to fill, and fancy a bit of mindless action. I fully expect the gameplay to be ripped off by one of the major developers, who'll add fancy graphics and a story-line and have a real winner on their hands.
Even if you missed the Amazon offer, it comes in a free fully functional ad-supported version or you can pay up for the ad-free version.