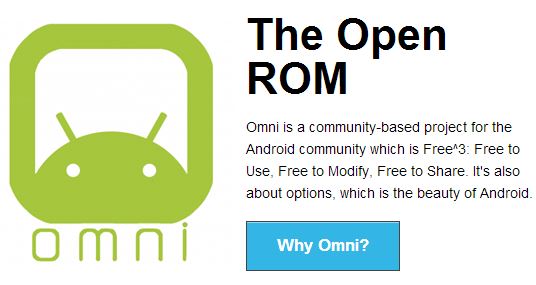 OmniROM
The goal of Omni is to experiment with Android development because we enjoy it. Omni isn't better, just different. It's another option for the billion Android users out there. Android (vs. iOS and every other mobile OS) has thrived on options as well as the gigantic, talented development community that has emerged to build those options. That's the beauty of Android – that you can pick and choose from a smorgasbord of devices with varying features and functionality.
Yes there are a million and one custom ROMs available, you'll find that they are either built from two sources, Cyanogen or AOSP. What we're taking a look at today is Omni. Built from AOSP and completely opened source, this custom software really embraces the spirit of after market features and for me, that's what Android is all about. Certainly not as famous as other big ROMs like Cyanogen Mod or Paranoid Android but packed with features that set it above others. Developers can add all the bells and whistles but you want your device to last a day and perform the best it can doing so. Under my usage Omni does that for me running on Nexus 5 (Hammerhead.) A complete list of supported devices can be found on their download page, so check to see if your device is supported also. You'll need an up-to-date Gapps package and Super SU. The ROM comes without root.
The usual disclaimer applies:
DroidHorizon aren't responsible if you brick your phone, if you don't know what you're doing search for some guides that are available.
The stand out features are..
Dynamic Colour Change… Your device's status bar changes dynamically to whatever is on the screen even the navigation bar to match.
Omni Switch… An always on sidebar that can be swiped to give you easy instant access to recent applications, navigation buttons and even app drawer.
Active Display… Made famous by the original Moto X and copied by everyone. Hard to beat the real thing.
We made a quick video to showcase these cool features which you can view below. Please like, subscribe and give it a thumbs up.