Ravpower 6-in-1 Filehub – Review
The way the world is going, every piece of tech is going to be handheld and easy to put in your pocket. This has happened with mobile phones, music players and memory sticks. RAVPower seeing this trend has released the Ravpower 6-in-1 Filehub, this consits of a wireless router, NAS file server, power pack, WiFi hotspot, card reader and usb storage sharing all in one handy device.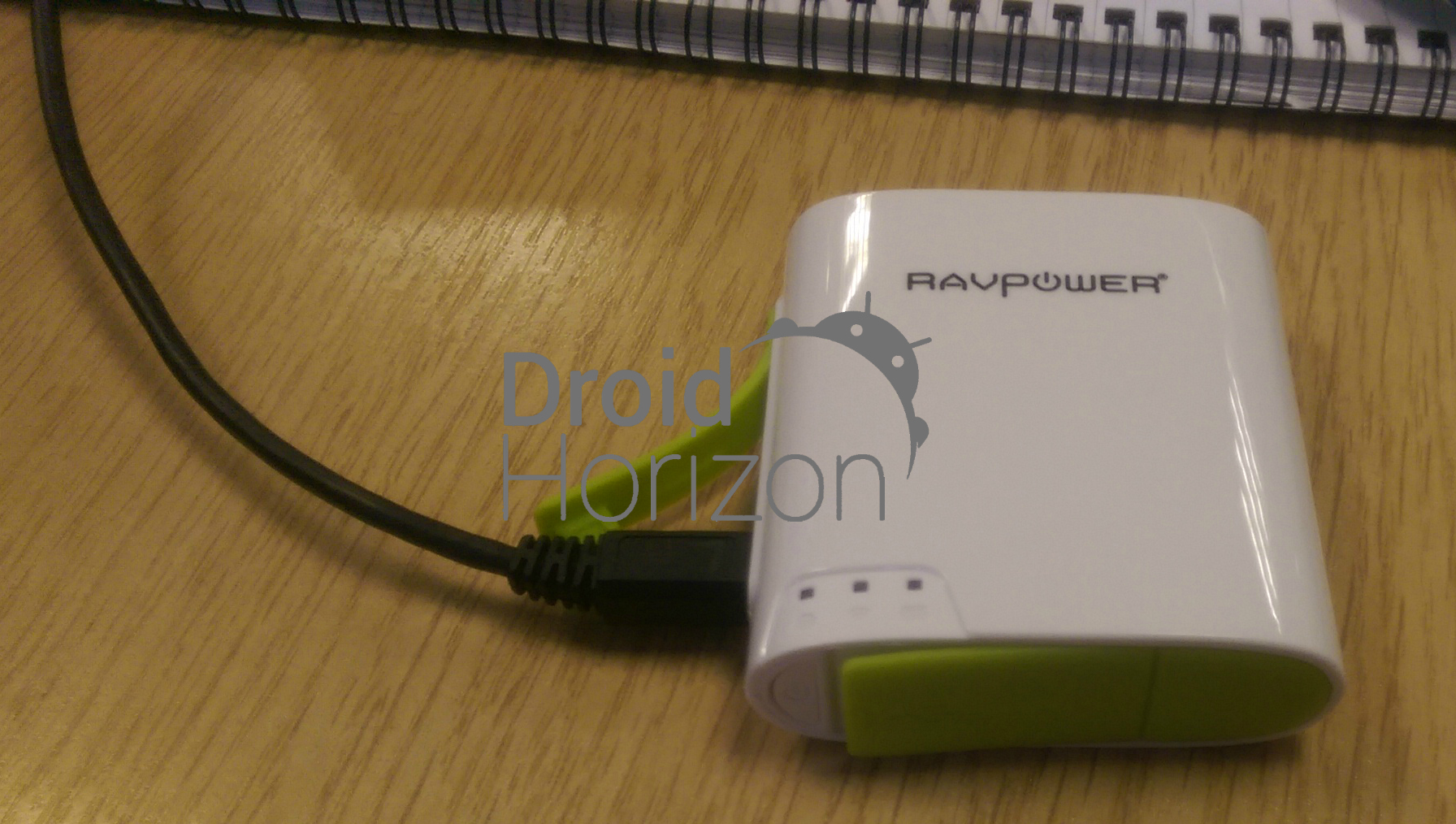 The File seems very well made, and not cheap & flimsy. The FileHub is around 3″ x 2.75″ x .75″ in size. Its not that tiny, and fits in the palm of my hand. Its a bit heavier than some similar devices, but I have always found heavier to be better, as it gives a more solid feel to the whole device.
There are some nice green rubber flaps that cover the slots/ports, which protects it from tampering and any dirt or fluff. They add to the character of the device and help it stand out. The USB port is a little snug, so you may have to be a bit forceful when inserting the USB stick. The power button isn't hidden away or covered, so its easily accessible, but also wont be pressed by accident.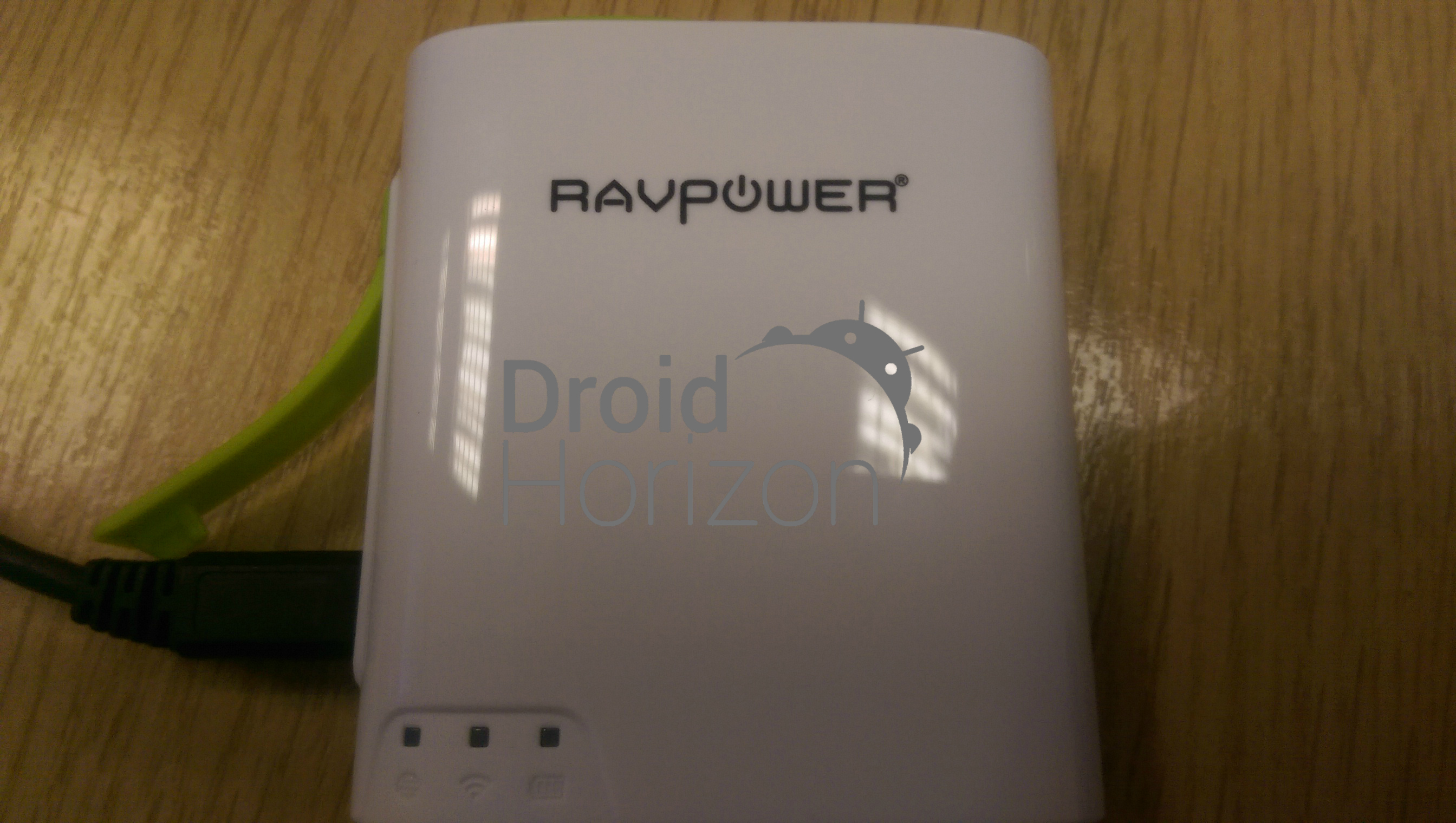 RAVPower offer a free android app to access the wireless file system, and though it doesn't look amazing it gets the job done. I was able to access files from my external storage, and on my device. I could transfer files between the external storage devices or between external storage and my tablets. The app lets you select one, select all, or select many files (or even an entire folder) to manipulate. You can also just view/open files or delete files. The app is a bit odd in that you have to go into "manage" mode to transfer or delete, but then get out of that mode to view. It just took a few minutes to get used to that. You can switch between working with files on the FileHub (those on your external storage devices) or files on your host device.
I connected my Nexus 7 and M8 to the FileHub simultaneously, and both were able to access the files on my external storage. You cannot transfer files directly between the two mobile devices using the FileHub as they don't "see" each other, but I could transfer from one mobile device to my USB drive and then from the USB drive to the other device. In the past, I've had to e-mail files to do that, or connect each device to my PC and move files that way, which is a real pain.
For the security conscious, you'll be happy to know the wireless network the FileHub creates to talk to your device(s) has a password. So, someone else nearby in a hotel or coffee shop can't just connect to it and view the files on your USB or microSD storage. I worried about that with a device like this, so I was very happy about the password. Theoretically, if someone saw "FileHub" in a list of wireless networks, they might use the app & try to access your file storage. But, they'd need the password. You can (and should!) change the password and the FileHub device name for security.
The FileHub WD02 let's you connect by Ethernet cable (RJ45) to a wired modem/router to set up your own little WiFi network for Internet access. This was easy to setup and worked great. The wireless range was bigger than I expected. I went all over my flat and never got out of range.
I dont normally read the manual, but the documentation was pretty good and got to the point. The device arrived charged, but the documentation actually explains how to charge it (you have to have your own "universal" USB wall charger, like for a mobile or some tablets, or you can charge it via your PC's USB port, which would be slower). RAVPower also has more documentation on their Web site.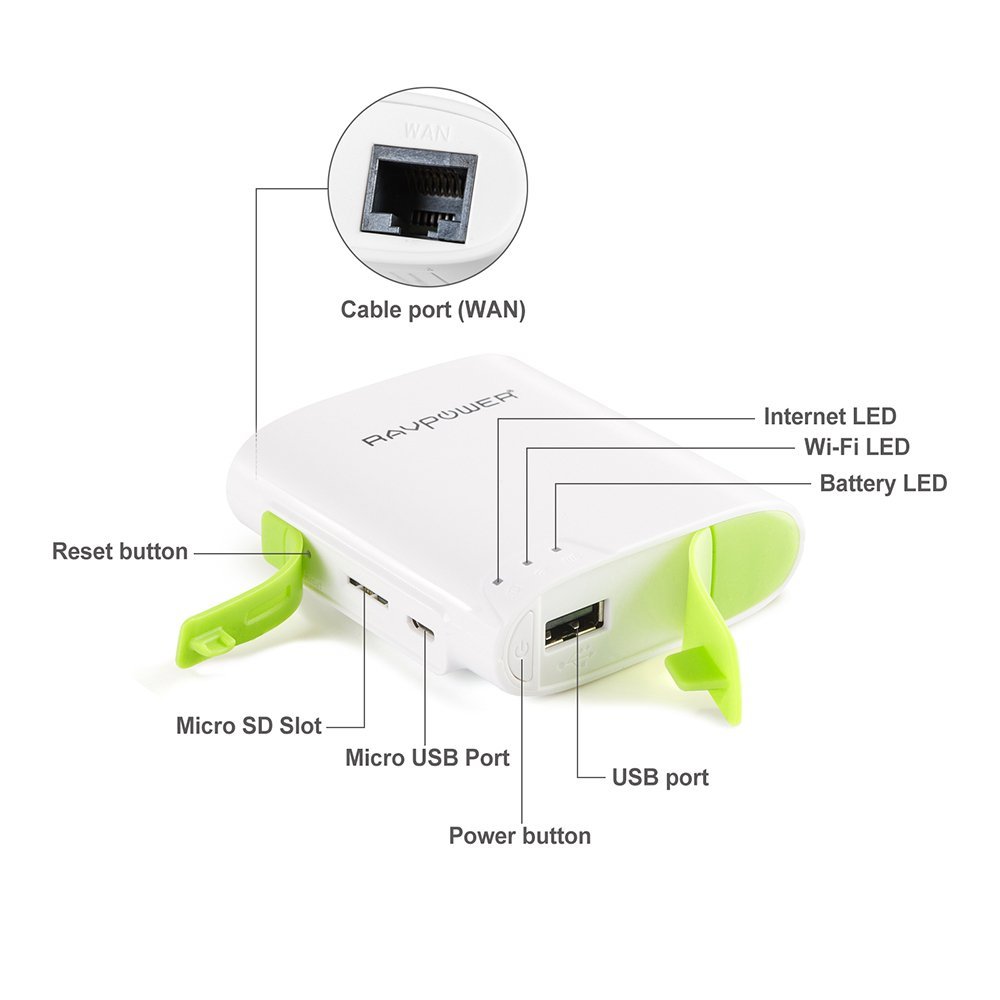 One single drawback is that it has a microSD slot, not an SD slot. This is nothing against the device, but more of a need I have. My wife uses SD cards in her camera and it would of been good rto share them on the FileHub's wireless network. The only work around is to use a USB card reader.
This is quite similar to RAVPower's WD01, and the same app seems to work for them both. The WD01 is very good, too. However, the WD01 does NOT let you connect by wire to a router to set up your own little WiFi network. The WD01 does have an SD slot (which you could use for microSD with an adapter card). Both can be used to charge cell phones, etc., but the WD02 can charge more (6000 vs. 3000 mAh).
By the way, RAVPower customer service has been quick & helpful. I had several questions before I bought any device, and they responded quickly. After using their FileHub, I had another question. It turned out to be an iPad issue, but they still quickly responded & told me exactly how to solve my problem.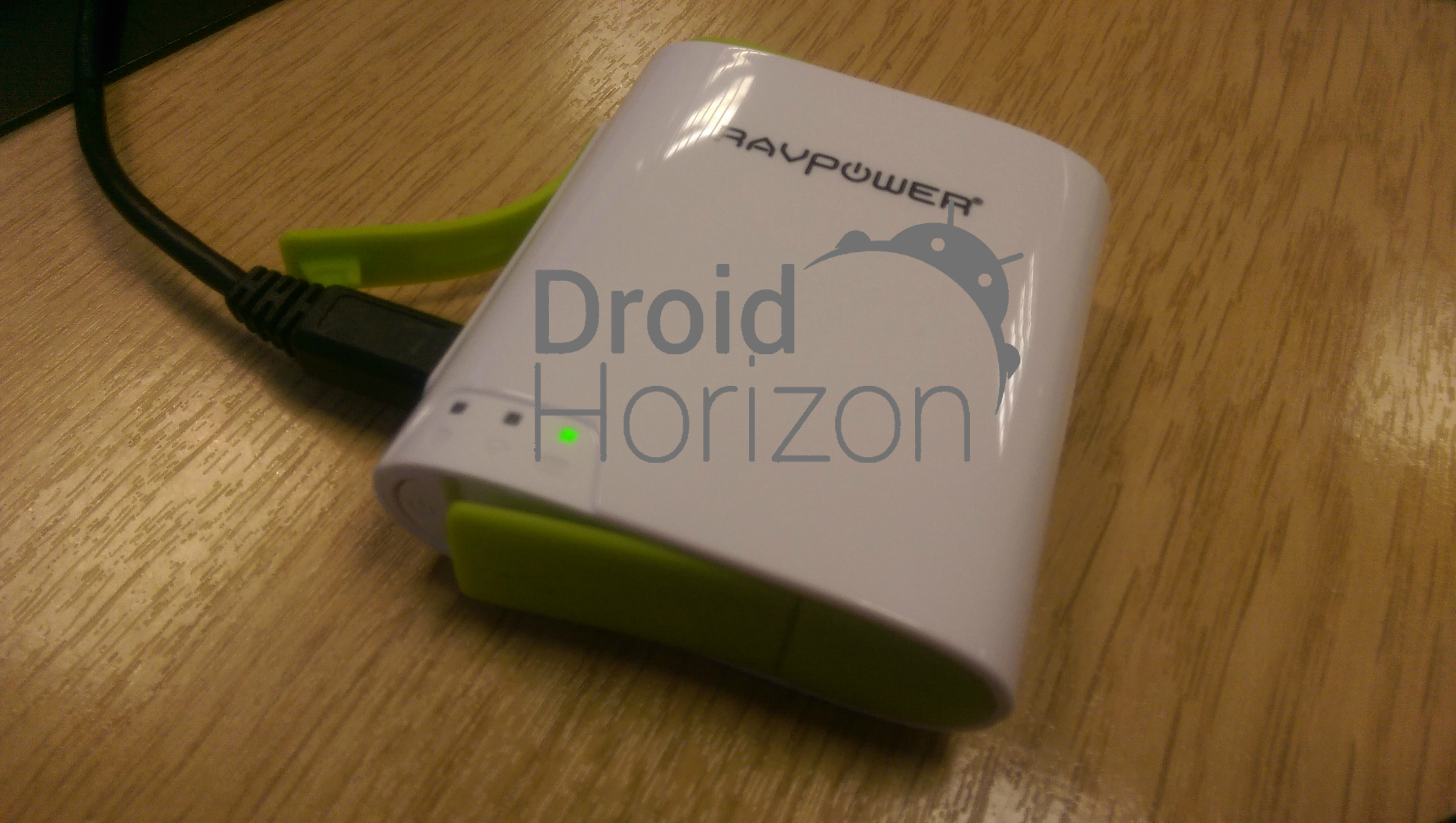 Overall I love this little box of tricks. No problems in day to day use and does everything it sets out to do. The guys over at RAVPower are nice and always happy to help.
Grab the RAVPower Filehub Below: