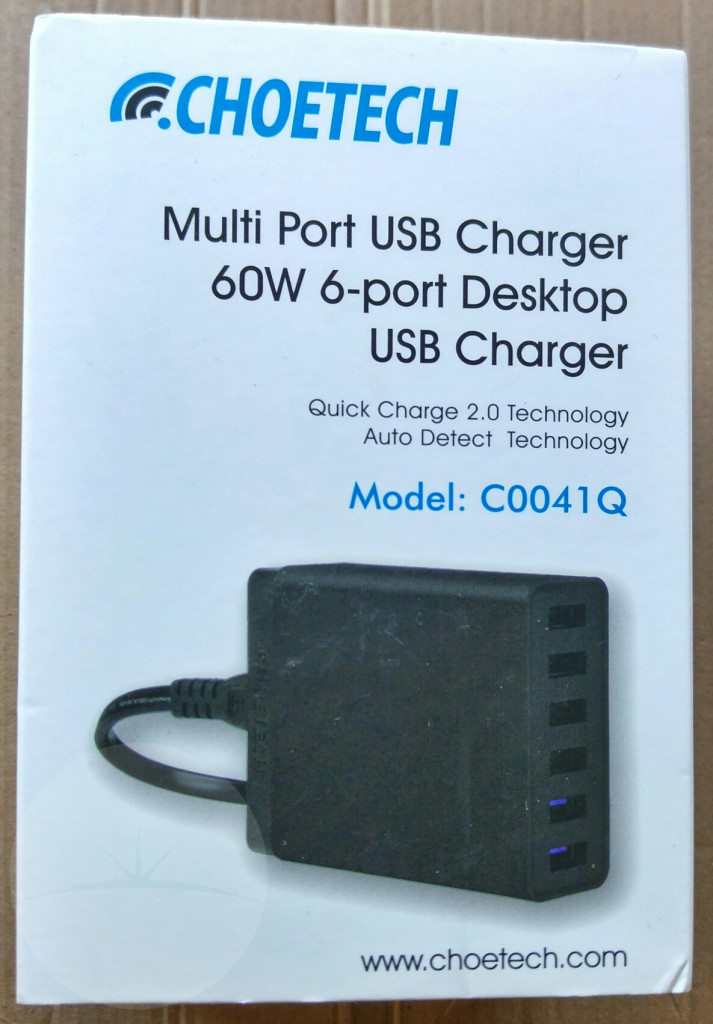 This wall charger consists of a small black box with 6 USB sockets on one end. There's a universal 2-pin "figure 8" AC power socket on the other which connects to the wall via the included cable (as commonly used by many other electrical appliances).
The shell of the unit is made from high-quality matt black plastic which looks great and is perfect for coping with the knocks and bumps these chargers typically get – especially when travelling. The cable and ports seem well made and I'd have no concerns over durability.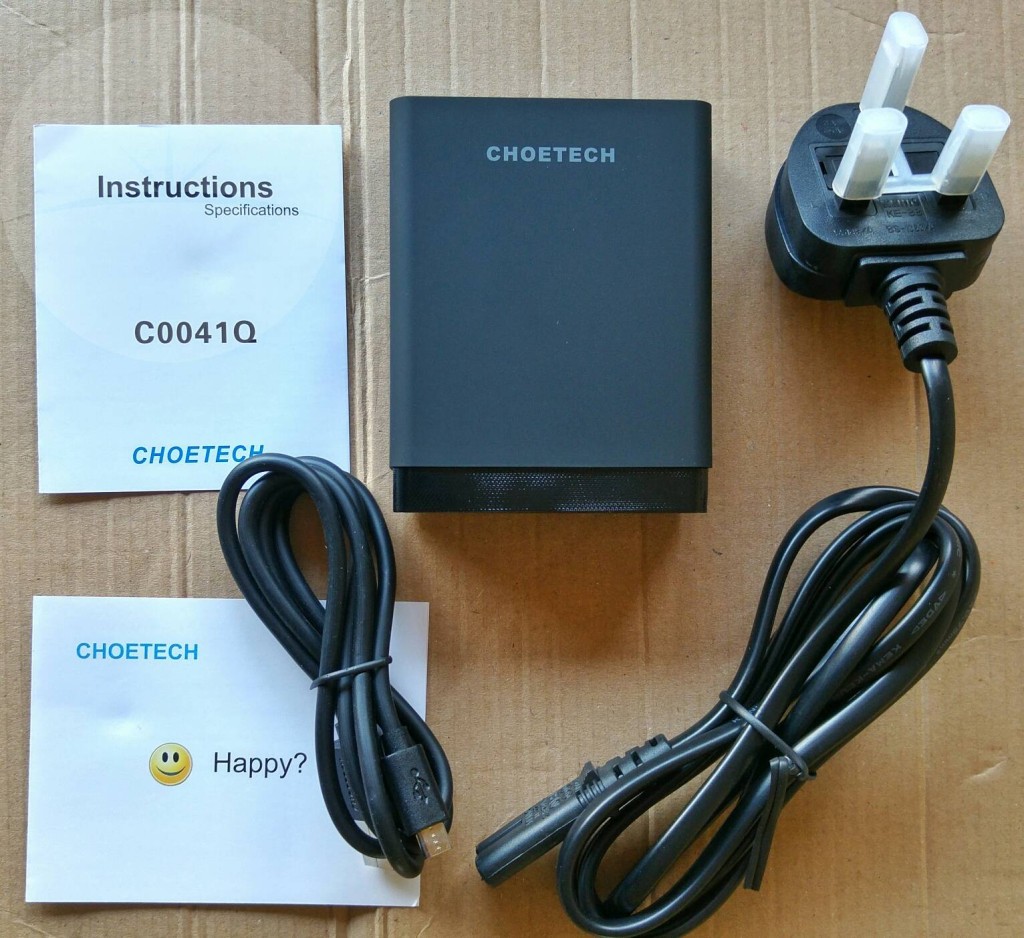 The highlight feature of this charger are it's two Quick Charge 2.0 ports. Quick Charge is a standard developed by Qualcomm to allow faster charging of smartphones that are based around their recent chipsets. You'll need to check if you have a compatible phone as otherwise you'd be better off saving a few bucks by getting a charger without QC 2.0.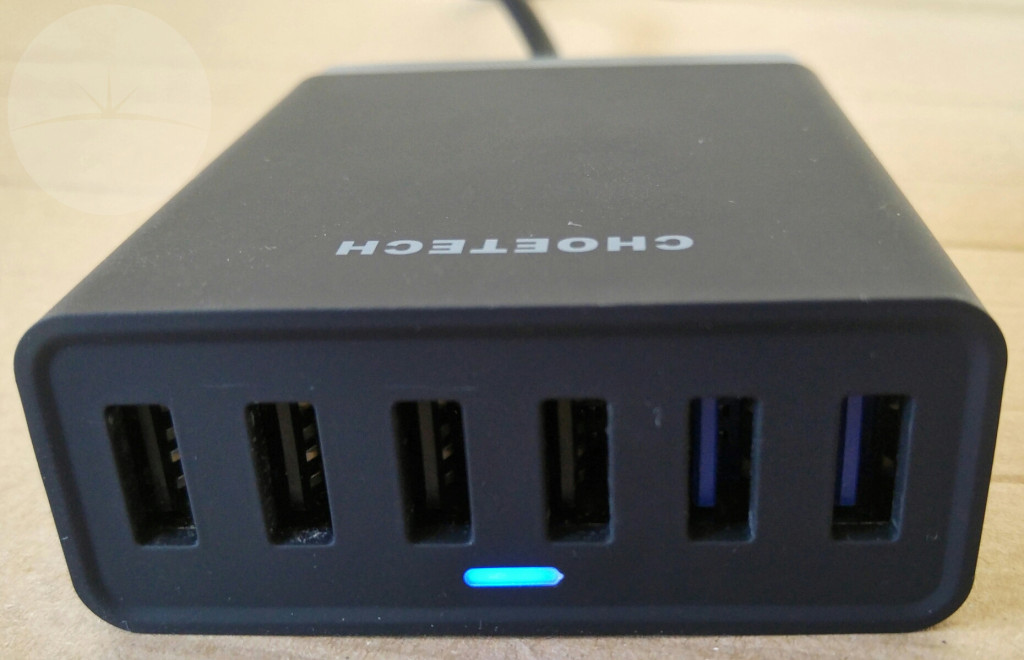 What kind of difference does QC 2.0 make? Well, normally my LG G4 charges from a 2A charger at a not too shabby rate of about 1% per minute. However when using the QC port of this charger I managed around 20% in just 10 minutes. It should be noted that when your battery level reaches higher percentages, the Quick Charge protocol automatically reduces the charge rate to protect your battery. Therefore it won't charge from 80% to 100% any faster than a regular charger but it's great for giving a quick boost from say 30% to 50%.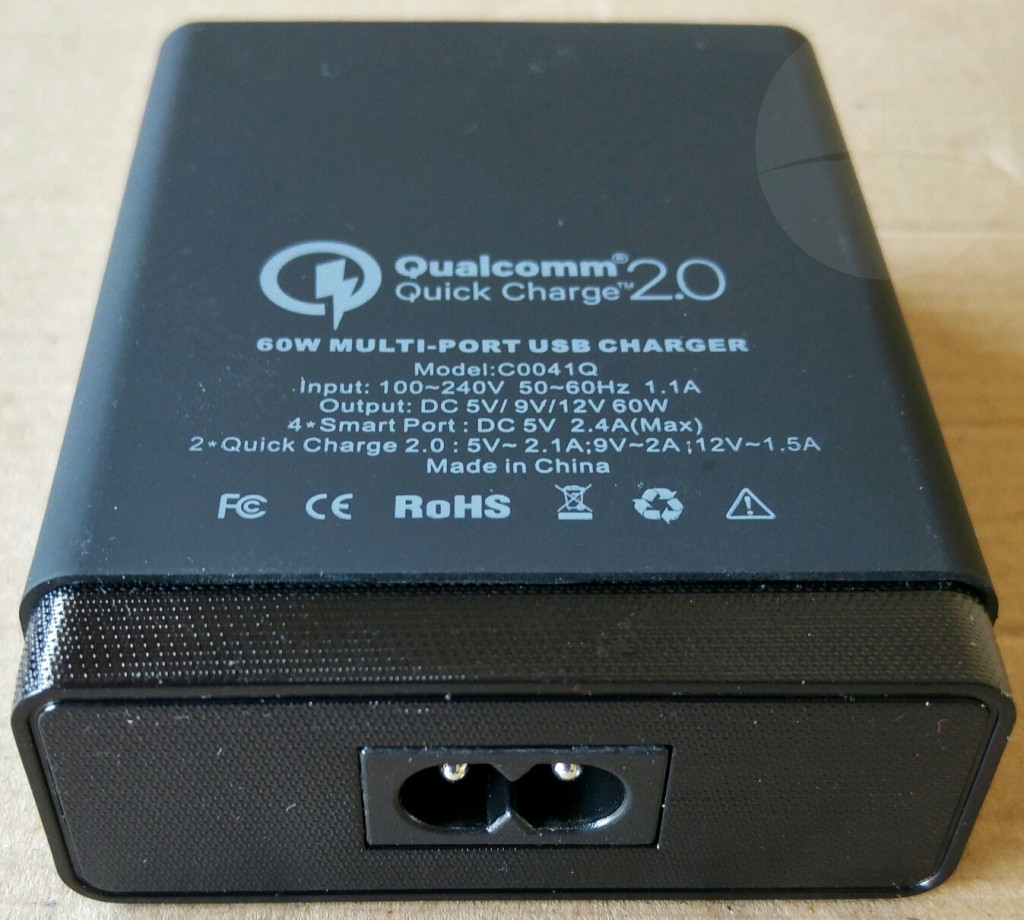 Along with the two QC ports you get another four 2.4A ports which should be enough to support even the most demanding charging needs of most families or gadget addicts. It has intelligent USB ports that automatically detect the correct output to safely charge each device "full throttle" while preventing overloading gadgets that can't handle the full 2.4A. In total the unit can handle a maximum total output of 10A which is enough to charge 4 or 5 smartphones, tablets or power banks at full speed (other accessories tend to be less demanding).
Overall this is a well made, safe and high performing charger that successfully implements Quick Charge 2.0 while adding plenty of extra ports for your other gadgets. If your phone is Quick Charge compatible or you intend buying one then I can highly recommend you check it out at the Amazon link below…