Review: M3 Bluetooth headphones from MIPOW
Its incredibly difficult to find the right kind of headphones. You may want wireless, you may prefer wired. You may want to add your own headphone cable into the headphones themselves. The design will be important and some may not come in the colour or the look you want. As I said its difficult to find the right kind of headphones.
This is why I was excited to get my hands on the MIPOW M3 headphones. These promise high quality in sound, design and features.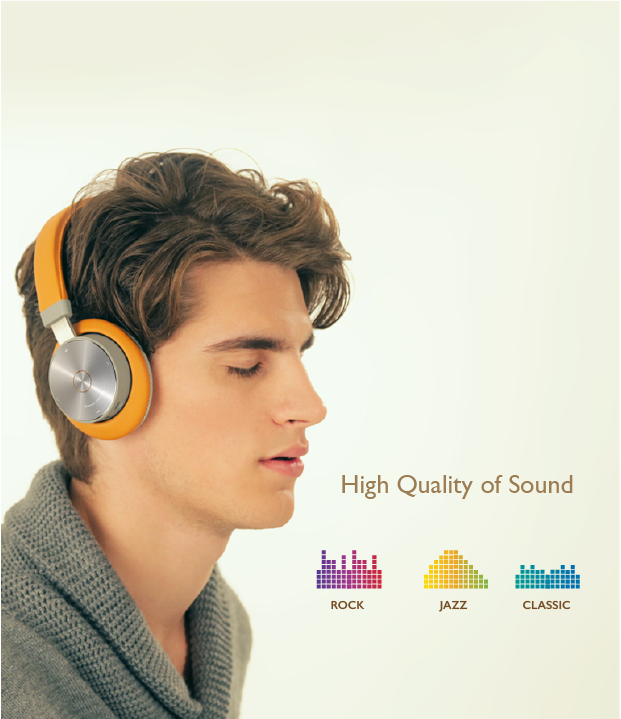 Pictures don't do these headphones justice. They are sleek and come in a variety of colors. They use a variety of materials including leather, metal, foam and plastic. There are no loose parts and everything is solid, yet very comfortable. They have a good solid weight to them, and it means they feel like the premium headphones they are.
These are on-the-ear headphones, and sit just on top of my ear. The pads are made of a soft foam material and is about as close to having a cloud on your face as you can get. The "outer part" of the headphones are made from metal and on one ear feature touch controls. Theres an amazing light orange backlight on these buttons, nothing too dramatic, just a light touch. I had the grey/blue variety, so there was a nice mix of colours with the grey foam pads, with a blue leather outside, and the metal part with a nice orange light.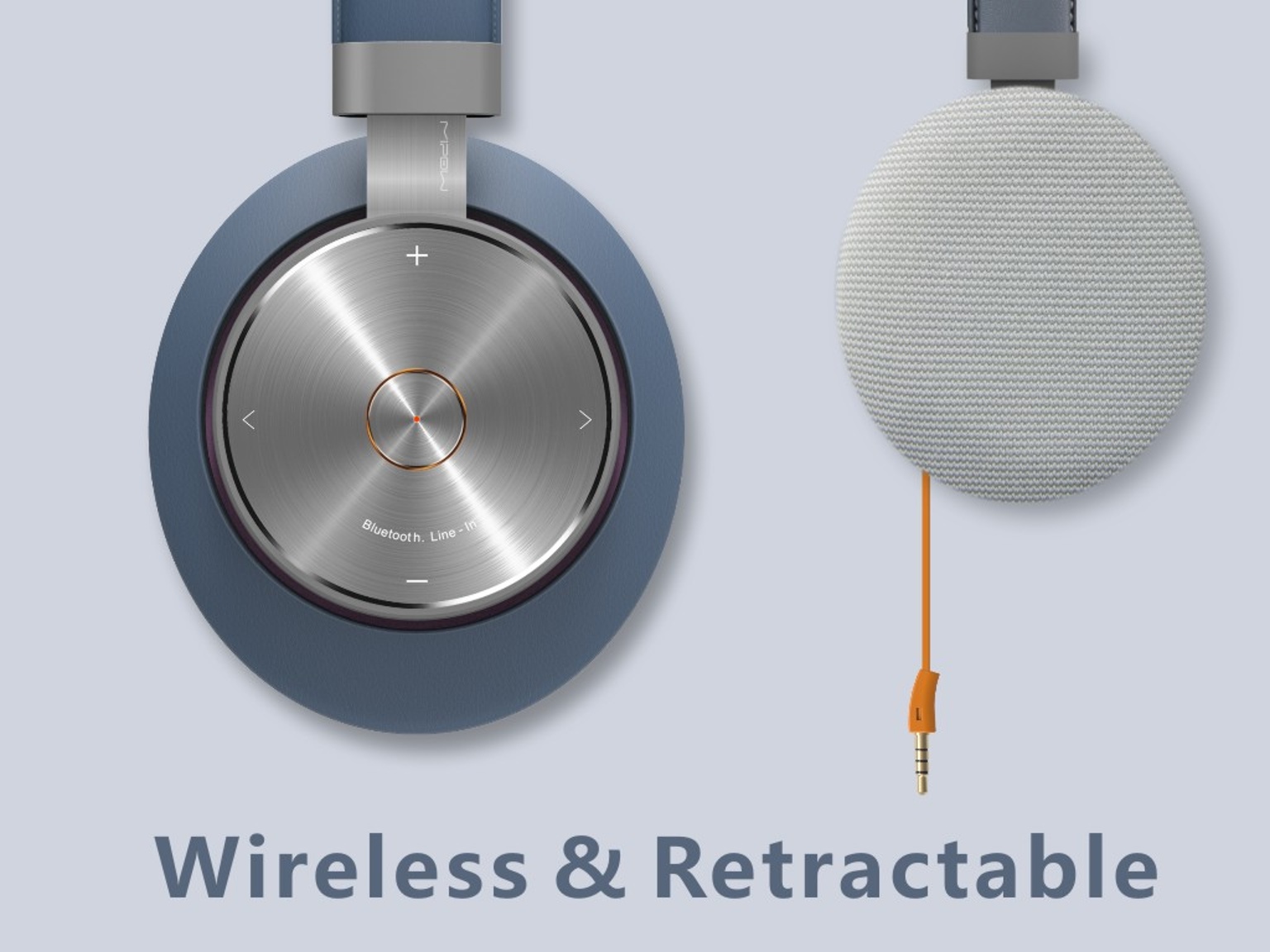 As I have found with a majority of on-the-ear headphones these will never compare with Beats, Bose, Audio Technica and other higher end headphones. But for £59 I wasn't expecting a sound revolution. There is a serious amount of sound bleeding and this is a major flaw in my eyes (or to my ears). They tend to work a lot better as speakers. The MIPOW M3 comes with a couple of pre-set EQ modes (Rock, Classic and Jazz). These can be switched to while listening to music.
These can get really loud, and the sound that comes from them is crisp and clear. The bass could be a tad low, but that has never been a problem for me.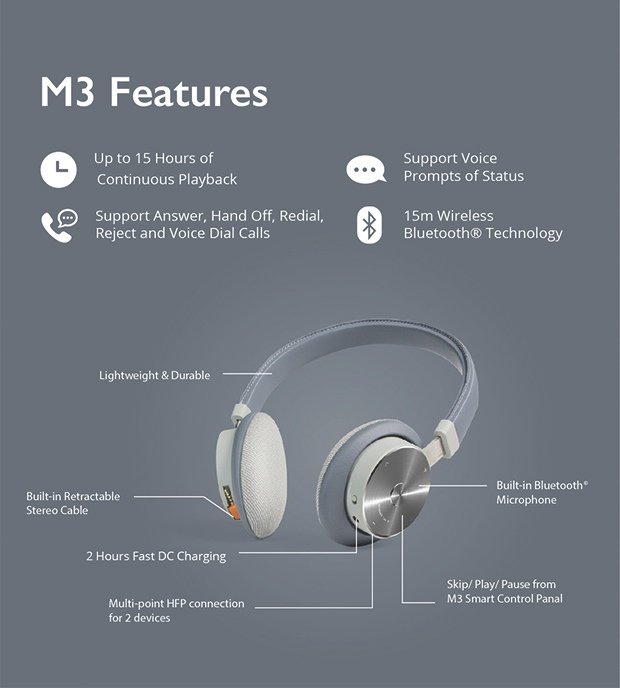 Now the main attraction for these headphones are the features. This is where things got really good for me. Not only does the MIPOW M3 achieve a level of build quality I haven't seen before, a stunning design and mid-fair sound quality for only £59. The company decided to also packed every feature you can think of.
The headset comes with both wired and wireless connections, with each supporting dual inputs. You can connect the MIPOW M3 to two Bluetooth devices at once. Also included in the other ear is a 3.5 mm headset plug that is retractable and pulls right out of the headset, made of a bright orange material. It reaches just under a meter in length. In addition to that, you can also use your own regular line-in/out headset jack that allows you to listen in on anything or share your audio.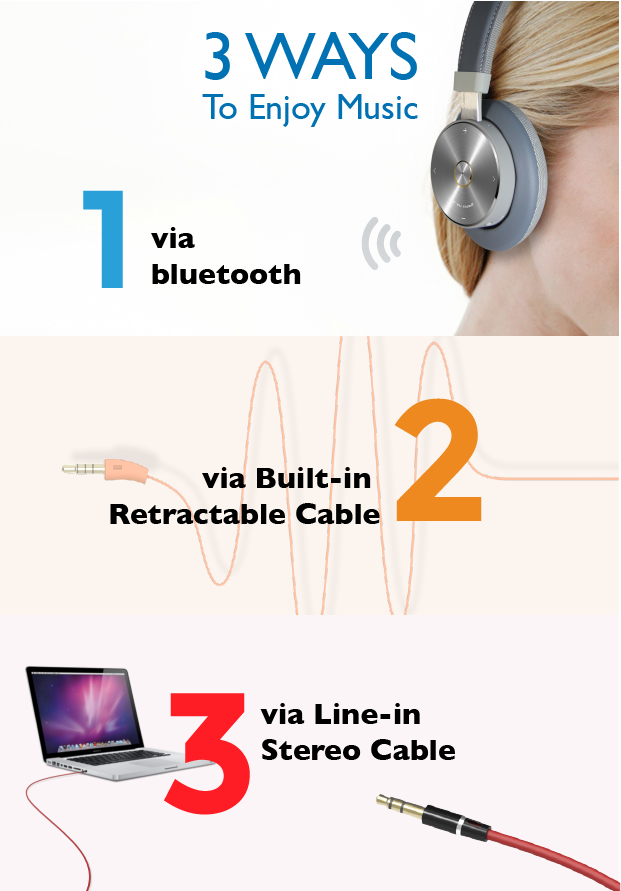 Pairing with my phone was a breeze, all I had to do was press the buttons on the Aluminium Alloy Smart Control Panel on the right to pair up M3 with mydevice. The control panel I mentioned also allows you to answer & end Calls, skip tracks, adjust the volume, and a button to switch the device is connected.
In regards to battery I managed to get around 10 – 12 hours of battery life out of these from a full charge. The advantage is, when the battery goes, you can just plug them in via the cable and use them as normal headphones. They have a "Quick Charge" feature which means I can fully charge them in around 2 hours, which is great as that means they can last a couple of days for me.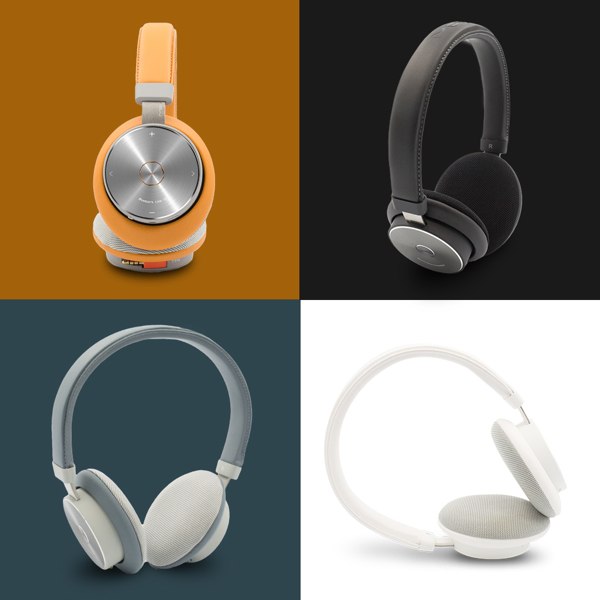 I really can't complain about these headphones. They are super affordable and the only thing I really think could be improved is sound bleeding. MIPOW has proved that you don't need to pay hundreds of dollars for a well-built, feature-full headphone experience.
www.mipow.co.uk/en/product/m3-bluetooth-headphone.html
£59 – http://store.mipow.com/uk/en/m3-stereo-bluetooth-headphone-with-retractable-audio-cable.html