In our latest review, we're going to take a look at this particular smartwatch from Zepp called the E. The Zepp E comes in two different versions, a round face or rectangle. We have the round version here at droidhorizon headquarters, as we usually do in our reviews, we'll share our experience with you in our daily use of the watch, explain some of the great features and give our honest opinion if you should spend your hard earned cash on the Zepp E if you happen to be in the market for a new smartwatch.
The 3D display measures in at 1.28-inches with an exceptionally sharp 416 x 416 resolution that delivers 326 PPI. Zepp call the E a bezel-less display, the awesome AMOLED screen offers deep blacks that you'd expect with vibrant colours in the watch face collection and navigating around the settings on device. There's only one button on the watch, most navigating is done by swiping side to side or up and down.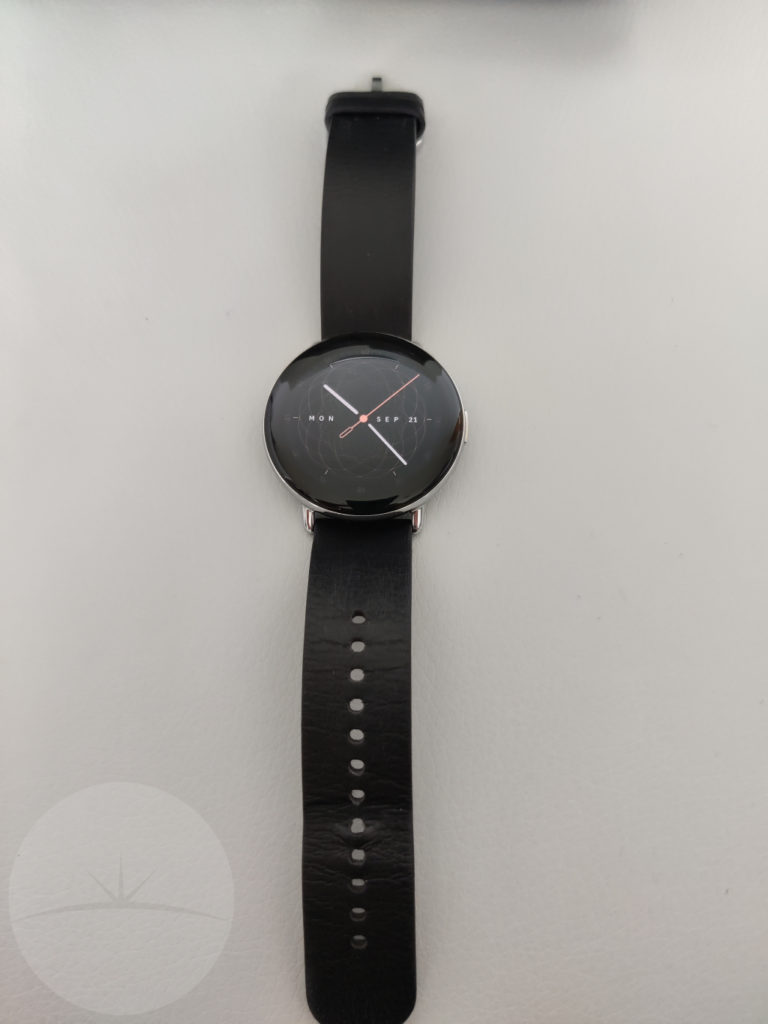 A classic style, the Zepp E would certainly match a dinner jacket in the evening or even smart casual. We'd have personally preferred the strap to be a little thicker… Included width is 20mm. The watch face is 42mm by 9mm. Other bands are available from the Zepp store. Green, Pink, Lemonade or Orange. Sadly no Dark Tan.  Although the smartwatch does have activity tracking, the style leans to the more conventional style which is fine by us.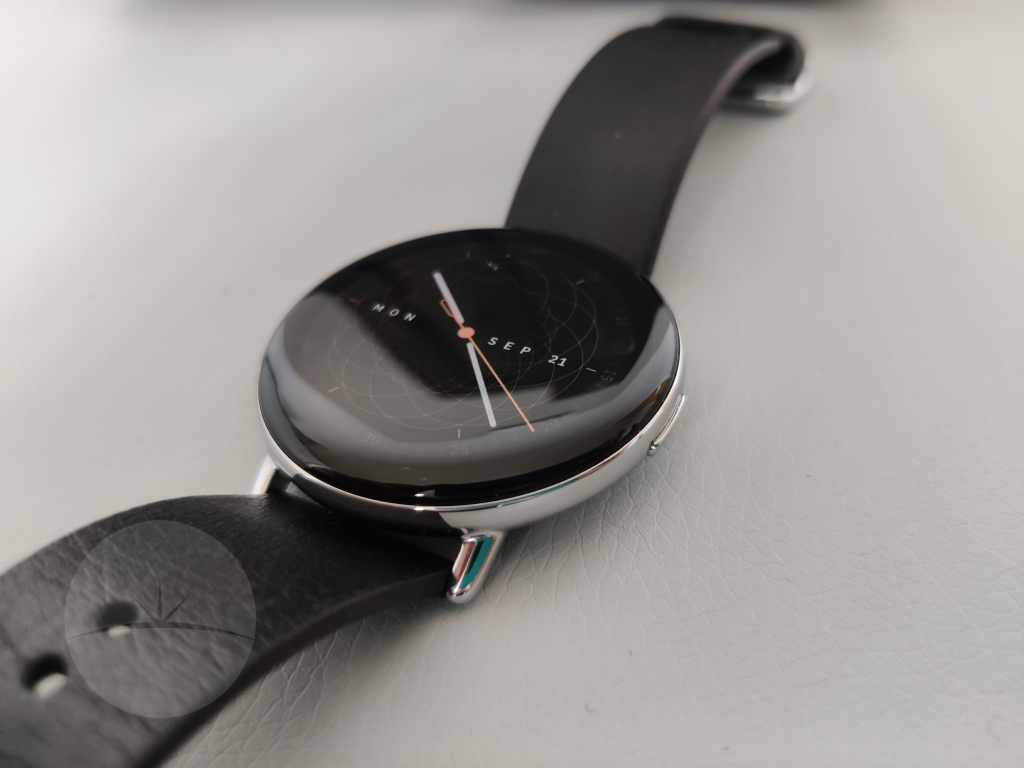 From 0% battery to 100% can be reached in around two hours using the included charging cradle. Thankfully the charger is USB-C and it's own proprietary which is magnetised. You can set the watch and charger safely at your charging point or desk. We found the battery size to be 188mAh which doesn't seem a lot. Again, in the listing, Zepp say you can get seven days battery life, when in real life use we got four. I'm pretty sure there are certain terms to the claims but that's why tech savy readers come to reviews like ours. We found a "basic watch" feature which basically takes you back to a dumb watch, this could be useful if you've left for your weekend away and forget the charger. We're happy with charging every forth day, we wont mark that as a negative point to this otherwise good smartwatch.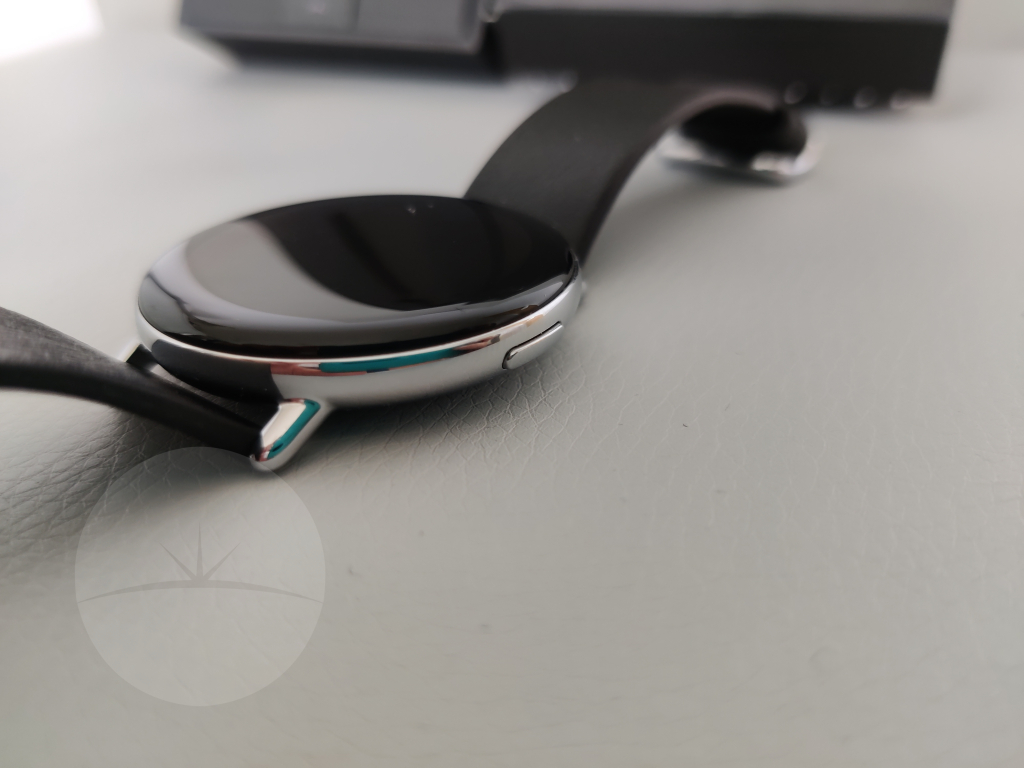 Nearly every feature has to be accessed via the Zepp app, which can be downloaded from this Google Play link.If you're not really making the most of all the tracking and activity features, please check back into the app every once and a while because software updates and syncing can only be done when the application is open.
Here's a list of what can be monitored;
Steps
Calories
PAI (Do activities that get your heart pumping. A score is given based on how much you elevate your heart rate)
Exercise Record
Sleep
Heart Rate
Stress Levels
Body Score (Refers to the score obtained analyzing height, body fat, water, muscle mass… Inputted manually)
V02 Max
Exercise Capacity
A good amount of faces are available in the app. The range all make use of the AMOLED display with deep black backgrounds and colourful details. The picture below is this weeks favourite modelled by my lovely wife. Notice how big the watch looks on her super skinny arms! You can choose a classic analogue face in a geometric design or go full tilt with every piece of information you'd possibly need on a watch face.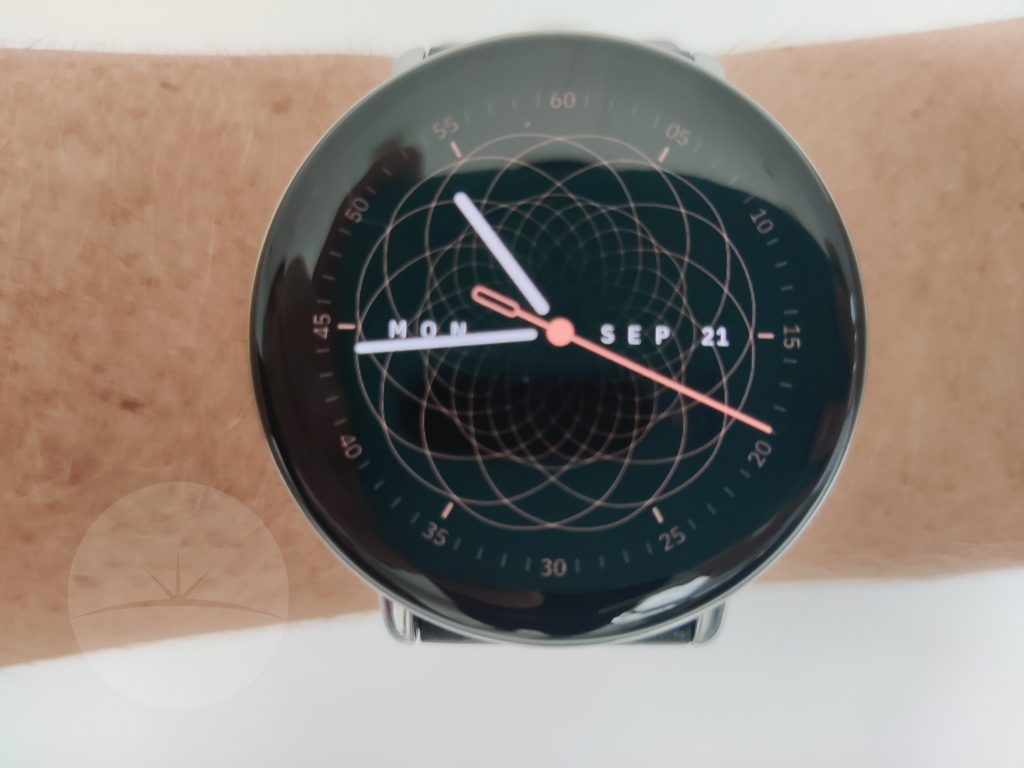 You'll get the notifications you need on the Zepp E which can be stacked. Not very often would the connection between phone and smartwatch drop but recently we had issues syncing a software update. There's no built in GPS on the watch this is done via your phone with the app open, we did often find our correct position was slightly off which lends to issue when accurate readings are needed for distance out running / cycling.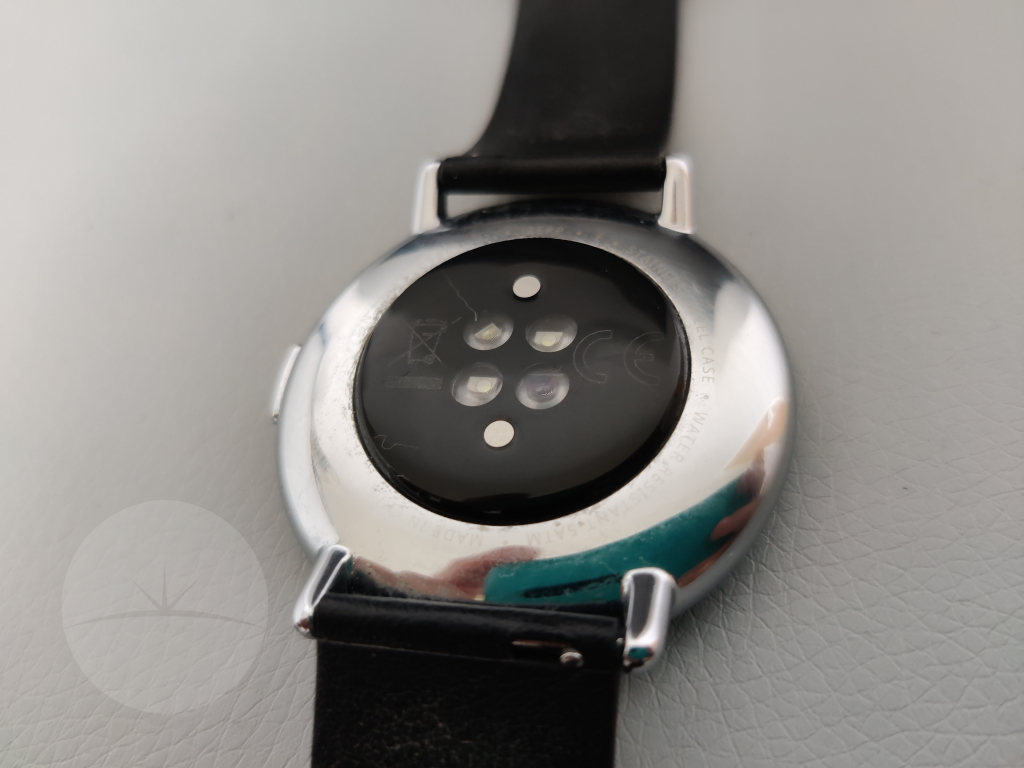 We'd certainly be happy to recommend you shortlist the Zepp E if you're in the market right now for a smartwatch. You won't look out of place going for dinner wearing this timepiece or even as an everyday watch out washing the car or gardening. Did we mention it comes with a 5ATM water resistant rating, which means it's safe to be submerged in water up to 50 metres depth. There are better watches out there for precision tracking that look sporty. There are also better looking smart watches out there that are cheaper, have their own GPS and better watch face collections. Currently priced at £210 GBP here in the UK. You can purchase direct using the tab at the top of this review.