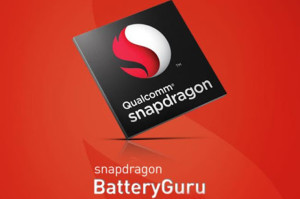 Snapdragon BatteryGuru Review
Android has no shortage of apps claiming to extend your battery life, and the latest free contender from Qualcomm is designed to only work with devices sporting their Snapdragon processors.
Once installed this app won't show any benefit for 3 days.  During that time it watches you.  Don't worry, this isn't some kind of N.S.A. app designed to invade your privacy.  It looks at your usage patterns, taking note of what radios you use in different locations and the apps you regularly use.
After this learning mode has completed, BatteryGuru sets up a recommended profile which can then be adjusted to your liking.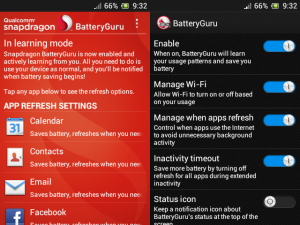 Your favourite apps will function just as before, syncing whenever they want.  However those apps you rarely or never use will be prevented from waking the phone and syncing unless you open them.
The app can take control of Bluetooth and also Wi-Fi, switching it on when you're in range of a router and off when you leave.
After the initial learning period completed, I noticed around a 30% increase in battery life with no noticeable change in app performance.  If you have a compatible device then the Snapdragon Battery Guru comes highly recommended.