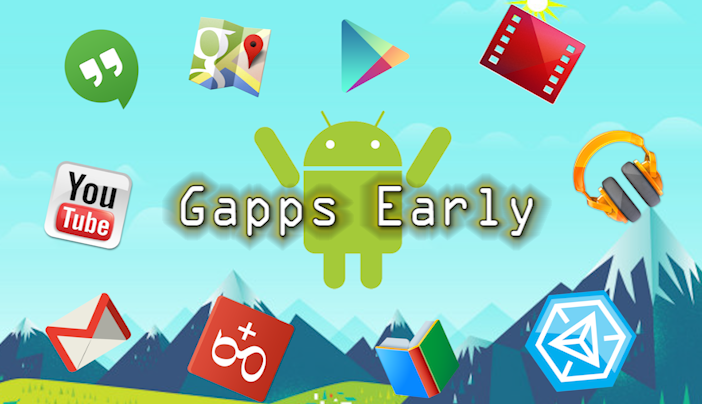 [Sponsored Article] Welcome to Gapps Early
A simple site with one purpose, to house links to all the Google App updated apks that get put out there. Over the years we have all had to wait and watch various sites, like XDA-Developers or various blogs in hopes that the latest and greatest version of an app would get posted up so that we didn't have to wait on the slow process of it getting to our devices. To help make your lives, and our lives, a whole lot easier we decided that a simple and easy to use site with all the updated files would be pretty darn nice and keep us from having to search constantly.
Gapps Early provides the latest Google Apps (Gapps) as soon as they're released and hosts them on their servers for users to download. All apps are tested before hand to ensure everything is legitimate and safe for users to install. Nobody likes waiting for application updates to roll out, we all want the newest features as quick as possible. In comes Gapps Early with the service they provide.
When looking a little closer you'll find that Gapps Early offer a closed forum where users can discuss latest updates and issues with other users in a friendly manner. The forum is a private community and access needs approved by moderators to insure that it remains a friendly place to discuss updates or for even general questions regarding.  Although a little quiet just now as it has only launched, the moderator has told us that they'll keep it a safe place for new users to come and interact with each other.
Press releases from companies can also be found on the site. This could be a useful place to find if a company is launching a new product or what the specifications of a new device that is about to come to market. One would assume companies approach them with their product press kit and they store them for others to see. That seems like a fairly sound idea.
Gapps Early can be found at their website here which you should bookmark right now.
They have an active page on Google Plus here
Follow them on Twitter here