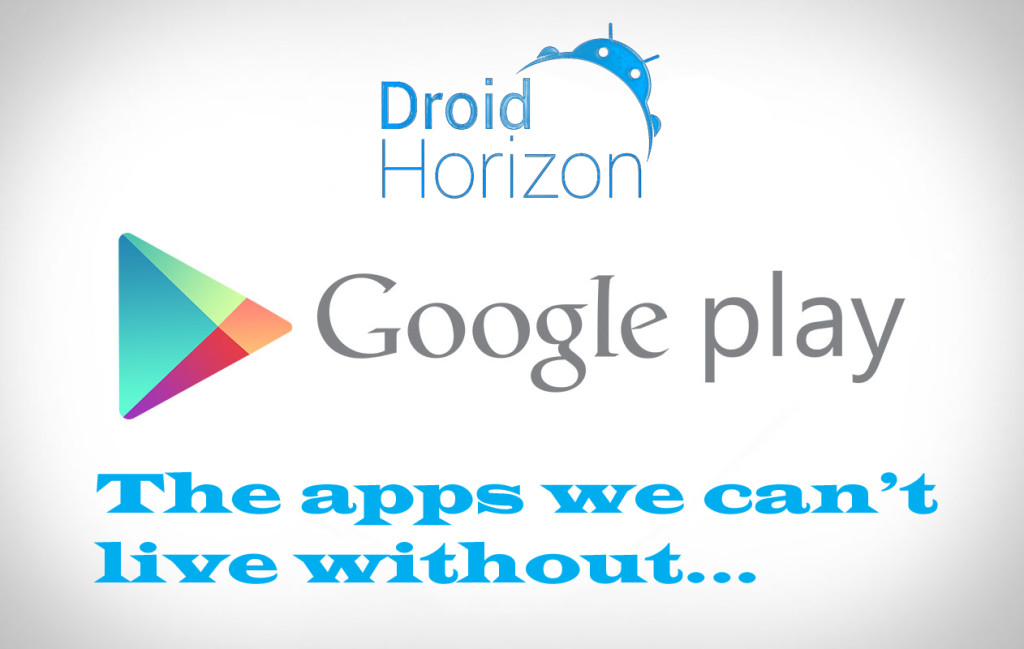 The apps we can't live without
We thought it would be cool to share which applications we can't live without when we get a new device. Or setting up after wiping or factory resetting. (Such are the joys of crackflashing.) This will be a short series in which all the team members tell us what and why they just can't live without them. It might be fun to correspond between all the posts to see any differences or any unusual applications that we might have. Hopefully we won't all list the same things…
 (Ste)
Solid Explorer 
My go to file manager of choice. I've been using this since way back in it's early beta stage. A lot of our readers use it too which we found in a recent poll. Has the looks and highly functional.
Dropbox
I'm still using Dropbox basically because I have so much free storage on there and can't really be bothered to transfer to somewhere else yet. My box is very untidy (Oh err Matron) nothing is really in order except a wallpaper collection. Pretty good for instant camera uploads also but I prefer Google Plus for that.
Google Plus
My only social network now, as most people may already know. DroidHorizon, as a site, shares to Facebook, Twitter, Currents etc etc but for me personally, I'm only active on G+ now. With the inclusion of Communities and beta testing groups I get lost for hours on there not to mention just interacting on others' posts even when I don't share anything myself.  #ScreenShotSpam anyone??? You got it!!
Apex Launcher Pro
I used  Nova a lot but I seem to prefer Apex more now. I'm not really sure why but such is the way. I know there are multiples of choices for launcher replacements but I keep coming back to Apex. (Might be the widget overlapping features)
Tapatalk HD
At a time I was pretty active on different forums but these days I just get what I need, say thanks and get out of there. The HD version uses Google's recommended guidlines and looks awesome. It was actually extra to purchase this app even though I'd already paid for the previous. I wasn't happy about that at the time but hey ho.
Titanium Backup Pro
I've been using TB for ages! I think from the time I used to flash Cyanogen Mod 7 unofficial builds on HTC Bravo. A fantastic app for backing up and restoring. Granted, I don't use all the features included like building flashable restore .zips and whatever but mainly just basic functions nowadays. Possibly very dated in the looks department but still a must have app, for me.
Short and sweet for this editorial but I've listed my Must Have Apps and now I'll pass this featured post over to the rest of the team to see what they come up with.