Top 5 Android Photo Editor Apps
We're back with more recommended apps that our readers may enjoy.. This time the focus is on applications that you, me and everyone can use to add a little something something to our photos or images.
We all love taking pictures of our kids or pets, we all love our social networks of choice and we all love to share and keep in-touch with family members. It's great to add a little effect or sticker to your images to really make them stand out from the rest. We've pulled together our favourites, well actually my personal favourites that I use daily for various different tasks. (It's impossible for me to speak for the entire DroidHorizon team and I know the collection won't be the same for everyone, but, here's the Top 5 Android Photo Editor Apps.)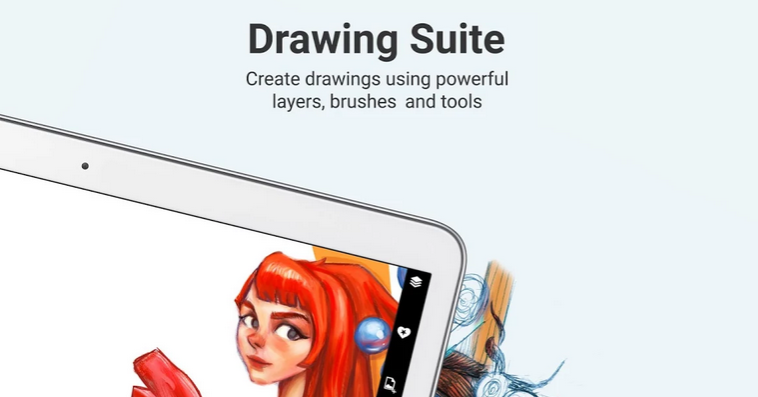 5.PicsArt Photo Studio
Straight away you'll notice with PicsArt that the main focus are the stickers and drawing modes. After effects and collage options are available but really don't offer much style. You'll find social options and following hashtags built into the app too along with a shop to buy more stickers via In-App Purchases. If you like stickers, PicsArt is definitely the app to go for. Editing options are present, everything is easy to use and you'll be adding stickers and clipart in no time.

  4. Photo Editor by Aviary    This used to be my favourite editing app for a while. Photoshop now own Aviary and at the time you could grab any add-on you wanted for a limited time and all effects/ filters / border packs would sync between devices using your Adobe ID. At the time you could have got hundreds of pounds of packs to keep forever. The borders & filters are pretty darn good, not as many silly sticker packs like the previous app, a closer attention to style and what looks great is offered by Aviary.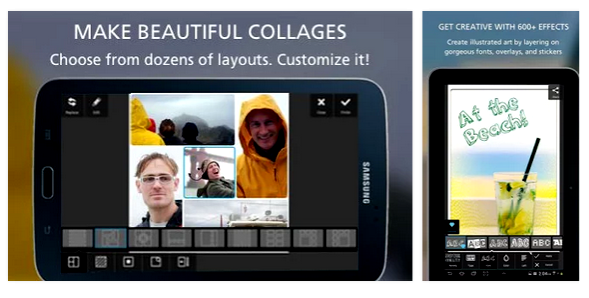 3. Autodesk Pixlr – photo editor
A great "all rounder" with a fantastic UI packed with options. Adjustment, effects, overlays, borders, type (has some nice fonts) yeah and stickers. The adjustment options have everything a mobile user will need to tweak, manipulate and edit any image they'd like to. The collage section also offers some nice options to pull a few different snaps together and make something unique to share to your grandmother on Facebook.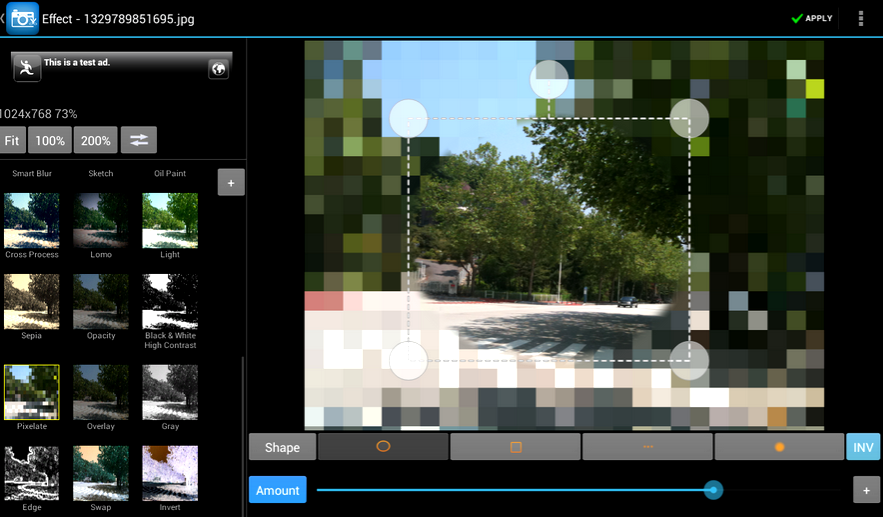 2. Photo Editor   
I like to call this app "The Work Horse." Probably has the most options for tweaking, cropping, resizing and saving as various different file types. I use Photo Editor every day for making featured images here on the DroidHorizon site, resizing product review images and making bitmaps for home screens via Zooper Widget. I'll be the first to admit that the backend needs work, it's not pretty, but, this application does everything I need on a day-to-day basis. When getting a new phone or after factory reset, Photo Editor is one of the first apps I re-install, an absolute most (for me.) 

1. VSCO Cam
The style, the effects, the social aspects of VSCO make this my number one. Make any photo look awesome with the pre-made filters or purchase more via the store. With Cam in the title you'd assume this is another camera app, it kind of is, but, I've never actually used the camera options to capture, It's all about those filters and social options. OK, the backend looks very iOS and possibly more geared towards Apple iPhone users and Instagram. I just save my creations to my own gallery. View The Grid or Journal to take your photos to the next level using the featured pictures as inspiration. Store add-ons are pricey, but, if you want nice things, sometimes you have to pay a bit more for quality. Some real professional images can be achieved here by a press of a button. Your landscape images or urban photography pictures will be works of art.