FleshSkin and Stoya Fleshlight Review
NSFW Warning: This story may contain links to and descriptions or images of explicit sexual acts.
For us guys, there is a growing market for sex toys. These are getting more advanced and much more pleasurable. One such company is the infamous Fleshlight, these guys are the cornerstone of the adult toy market and still breaking walls with new advances. Two such advances are the toys modelled on the porn stars we watch when using them, and the FleshSkin which offers a sleeve only experience for a low price. So I decided to check out both of these.
FleshSkin
The first thing that will stand out about the FleshSkin is the design. It's a big jump for the classic Fleshlight design and looks more sci-fi then normal. The material itself isn't very skin like and after its been washed can get very sticky to the touch. The Blue Ice version I got was transparent, which adds another dimension to it, and especially if this is a couple experience.
The FleshSkin is a lot smaller than other sleeves I have used and is only 5.5″ tall. I view this more of a casual use toy and is very good for a quick release. It has no case and is all controlled by your hand. I view this toy as masturbation 2.0, you are still using your hand, but there is another dimension there. The chambers offer a wide range of stimulation, more than enough to satisfy most men.
I was amazed to see this came with a drying case. So no more leaving my the dishes. You can slide it into the case, and close the top. The vents at the bottom allow air in and out.
All in all, I think the Turbo Ignition is definitely worth a purchase and is a different feel to the standard Fleshlights. This is now in my regular rotation, and I do look forward to using it now.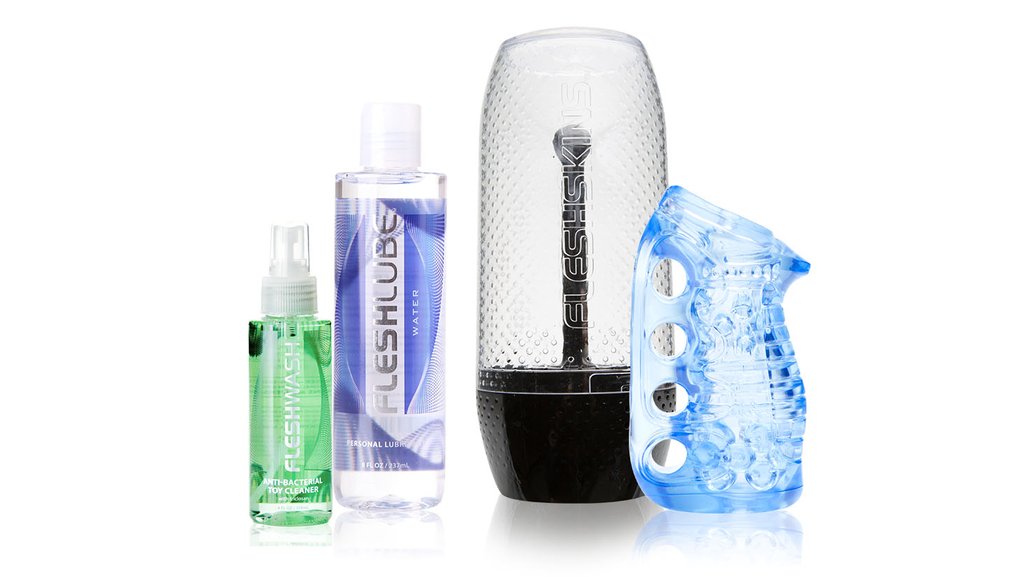 Destroya Fleshlight Girls Stoya
I am a huge fan of Stoya and looked forward to trying out her Fleshlight. Called the Destroya, it features four evenly spaced chambers, going from tight to lose. Each chamber has a different texture which is not something I have experienced before with a Fleshlight.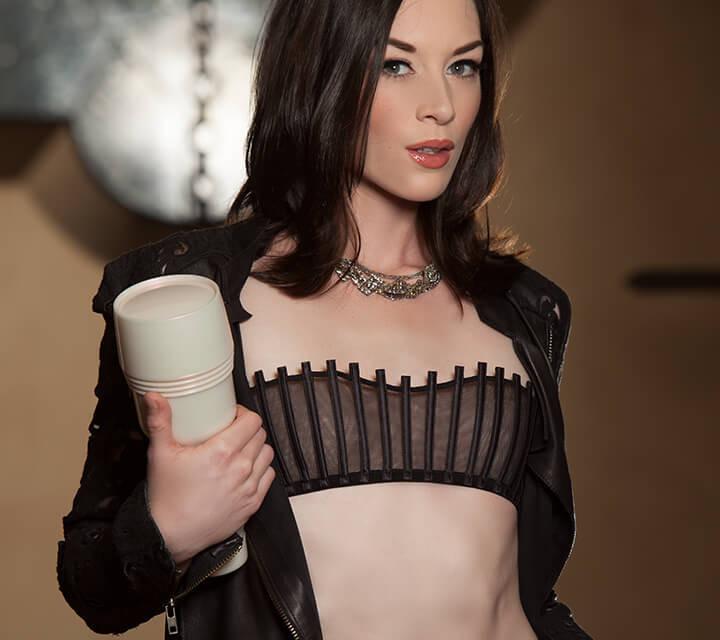 The first chamber contains three cross-ribs, creating a ribbed effect. In the second chamber, there are soft bumps in rings, which feel really nice. Before the third chamber, there is a very tight opening which was a surprise for me. This leads into the main chamber, which are spirals of bumps in a spiral shape.
One phrase I think about when using this is pure sexual satisfaction! This Fleshlight feels exactly like the real thing. The difference chambers offered the most unique feeling I have ever had with a toy. I have found that I don't need that much lube, compared to other toys, and the overall feeling is great.

The Destorya design featuring big number bumps and ribs, all work together to provide an amazing feeling. Cleaning is a breeze and the chambers allow for water to run straight through each chamber easily.