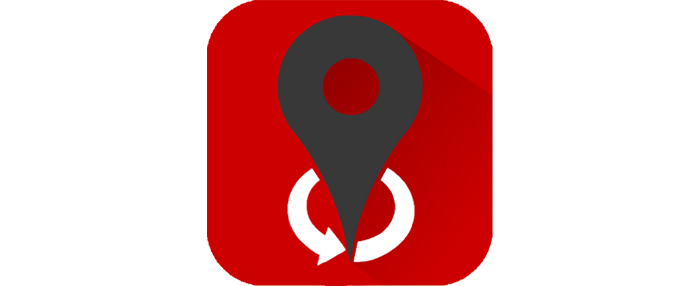 Maps is certainly one of Google's flagship applications, with it's accuracy and ease of use making it an industry leader. That being said, nobody ever said it was perfect and one problem I've always had with it is saving your current location.
Yes, it's possible to add a star a location but it needs to be on a road which leads to difficulties when you're off the beaten track. Your starred locations appear on the map and in searches, but it's awkward to give them your own names and can therefore be difficult to find them again. It's definitely much too cumbersome to save a temporary location that you need to get back to, like where you parked your car.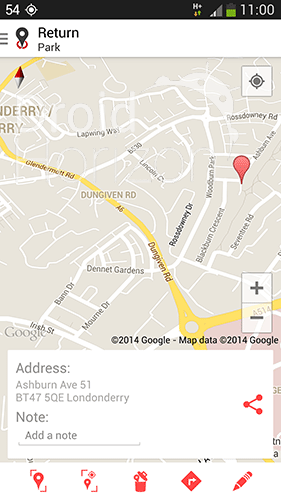 So Return is an app that saves your current GPS coordinates and directs you back there. The concept has been done many times before, but those apps I've tried in the past have displayed a compass which points you in the right location – functional but sometimes difficult to navigate with obstacles such as buildings in the way.
Return's strength is it's simplicity. Rather than reinventing the wheel, it hooks into the Google Maps API while providing a simple interface which follows the Android design guidelines. The Google Map of your current location is displayed, and all you have to do is simply tap on the button to add the current location. You are prompted to give it a name, after which it is added to a side-bar to the left of the screen.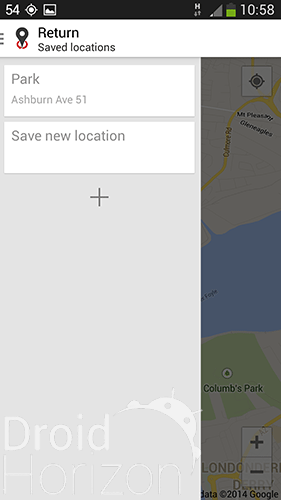 Both the saved and current locations are displayed on the map so it's easy to see how to get back. You also have the option of calling a navigation app (like Google Maps) to navigate you from the current location back to any of the points you saved.
It's also really easy to remove locations, add a note or share a location to another app enabling you to send someone your location or save it in your favourite note-taking app.
Overall Return is an elegant approach to Google Map's shortcomings, with the only downside being that compared to some equivalent compass apps it will require a data connection. I'll certainly be keeping Return in my app drawer until Google get their act together and include this handy functionality in the Google Maps app. You can pick Return up for free by following the Play Store link below…