Going to University and interested in communications but not really sure what exactly you will get from a degree in communications? Look no further, as this article will tell you all about what studying a degree in communications will be like.
The word communications seems a little broad and can mean more than just one thing, however, it refers to the study of human interactions and expression between individuals. The purpose of communication is ultimately to persuade, inform, entertain, and most importantly, educate people. Studying communications will equip you with not only one, but also multiple skills across different fields ranging from marketing to analyzing the relationships between companies and their audiences. Upon graduating with a communications degree, you will be well versed in speaking, writing, analytical thinking, and will be skilled enough to use certain software and programs for editing or interactive purposes. 
So, if you have not considered pursuing a degree in communications, this article might change that. On the same note, if you are keen on communications as a degree, continue reading to find out what exactly is in store for you. If you are interested in a media and communication course, consider studying in Singapore. Here are 10 reasons to study communications at University.
Exceptional Communication Skills
The first point on this list is pretty obvious, attaining a degree in communications will definitely sharpen up your own communication skills in your work life and personal life. Besides that, you will be great at persuading someone and motivating those around you with the excellent communication skills that you have learned throughout your years at University. Having this set of skills will help improve your relationships too.
Going Beyond Your Comfort Zone
Many people appreciate others who are willing to step outside of their comfort zones and do things they usually may not do. By doing so, your personal growth shows and you improve the way you communicate with others and work. It is not uncommon to feel nervous about public speaking, but it is important that you experience it to somewhat get over your fears and therefore have something to be proud of. An example of this is having to interview someone for a journalism news story. One to one interviews can be daunting but once you have done one, it gets easier and easier.
Plenty of Career Opportunities
Attaining a degree in communications is versatile in that it opens the door to many different industries and career opportunities like journalism, film, and the public relations industry. Almost every company would reach a stage where they would need a communications expert to help with relationship building and brand advertising. The skills you learn throughout your degree will play a role in landing you that dream job you have been wanting.
Salary Potential
Studying communications at University will definitely qualify for a significant salary. In saying that, the starting salary for a communications degree holder is, but not limited to, about $40 000 USD per annum. The great thing about the communications industry is that the more experience you have and the more skills you bring to the table, the more likely you are to attain an increase in salary over time.
Opportunities for Advancement
Following up from the previous point, besides monetary and salary increments, the communications industry allows for a growing workspace, in which individuals are promoted based on their hard work and achievements. Of course, having a higher position will mean more job duties too, however, the skills you attain are invaluable to companies and clients you may work for/with. Generally, it takes a couple of years of work experience to be rewarded with a higher position.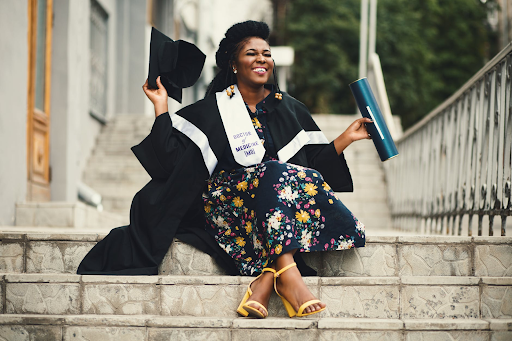 A Career of Interest
Jobs within communications are known to be one of the more "fun" and creative ones, and we could not agree more. Telling stories and meeting people from all walks of life while educating and entertaining them sounds like a fun and interesting task to be given.
Ability to Assess Credible Sources
A degree in communications will definitely urge you to pay closer attention to news and information that is found online. One of the main roles of someone working in communications is to be able to find and use only credible sources. This has become increasingly important over the last few years with the pervasiveness of fake news being spread today.
Great Hands-On Work Experience
Many companies look for hands-on experience when hiring someone to be part of their team. In the communications field, having hands-on experience is considered to be of way more value than theoretical experience i.e. assignments. Some hands-on work experience might include coming up with a campaign and launching it or creating a video advertisement etc.
General and Specialised Options
Many students go to University and are not sure if they should study something general so they have covered a number of things, or whether they should pick one thing, stick to it and consider it to be specialized. No doubt, that is a hard decision, however, a communications degree allows you to do both. Most communications degrees allow students to opt for a major, minor as well as electives, giving them the freedom to choose from many different Modules.
A Communications Curriculum
The last point to take away from this article is that a communications degree is a very inclusive area of study that touches on more than one industry. Studying a communications degree will improve your speaking, writing, and broadcasting skills. On another level, it introduces research tools such as research methods and theories so that students are able to make the connection between theoretical studies and actual work they may be a part of.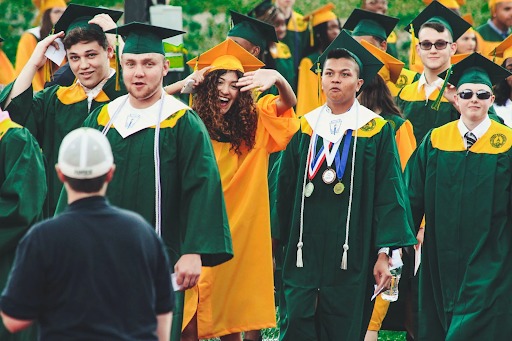 If you are considering pursuing communications as a degree at University, do consider the factors above and make sure they align with your personal goals. There are many different aspects to communications, so you will find it a smoother journey overall if you are able to pick at least one or two areas within communications which you are most keen on, for example, journalism or public relations, both of which handle communications in a different way for different purposes. Finding out your true passion will help you choose the right units and specializations, to ensure you do not waste unnecessary time or money. Having a degree in communications will lead you to industry-standard internships where you will gain first-hand knowledge about the growing and diverse industry. It is important to know that having the right attitude and education qualifications can help you earn a job you have been wishing for.