We've been bumbling around the Google Play Store these last few days trying to find a new game to start playing. We thought we'd share with our readers, maybe you happen to be looking for something new or exciting too? In no particular order of preference read on to see what we've been playing… If you've got a game that we must have a look at, let us know.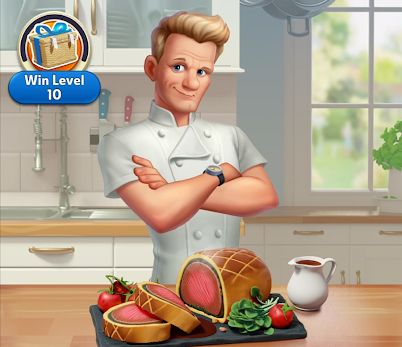 Blast your way through Gordon Ramsay's new puzzle game! Tap matching cubes to blast them to smithereens and cook up a storm!
Master your cube-crushing skills to impress Gordon Ramsay and become a top chef through mouth-watering levels! Find the smartest way to solve puzzles, crack high scores, and earn three stars.
Blast fast using the Win Streak and climb the leaderboard to claim the title of Culinary Genius!
Build up an amazing Recipe Book featuring exclusive Gordon Ramsay dishes – available only in Chef Blast – along with some of his personal all-time favorites.
Chop, slice, cook, and bake your way through the tastiest game around!
Features:
BECOME THE MASTER – Learn from Gordon Ramsay and become a master chef!
PLAY LUSCIOUS LEVELS – With more added every two weeks!
DISHES TO DELIGHT – Master those appetizing recipes in your quest to conquer the kitchen!
BEEFY BOOSTERS – Unlock those boosters and access more levels!
TEASE YOUR BRAIN – with challenging & strategic gameplay!
EXCLUSIVE RECIPES – Discover new, exclusive recipes by star chef Gordon Ramsay along with some of his all-time favorites!
PICK UP AND PLAY – anytime, anyplace and even offline!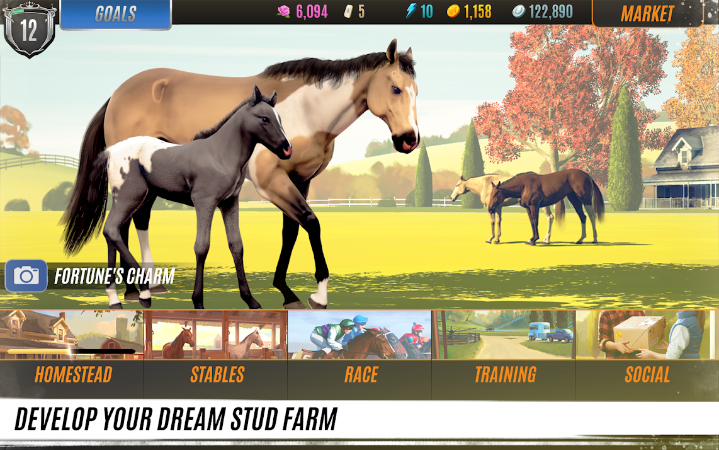 Play Rival Stars Horse Racing for the ultimate horse racing experience. Care for and train your own stable of horses, breed the perfect champion, manage a homestead ranch, and race for victory!
Restore your family's legacy and become a champion! From paddock to winner's circle – race on legendary tracks from all over the world, earn your prestige, and climb the leader boards. Choose your play style and immerse yourself as a breeder, horse trainer, race manager, jockey, and more. You're in charge – manage a homestead and decide when to invest, upgrade facilities, or hire new staff. What will you do with your grandfather's gift?
Your horse racing derby quest starts here, with Rival Stars Horse Racing!
Racing:
• Feel the thrill and thunder through motion-captured animations, cinematic races, and intense race commentary
• Dive into authentic and immersive gameplay that brings the complete horse racing experience to mobile
• Compete for glory yourself or hire a jockey to ride for you – the choice is yours
• Customise your face, silks, and helmets for a photo finish
Breeding:
• Enlist the help of a stable manager to decide when to buy, breed, and sell new horses
• Every horse is unique, featuring detailed appearances, characteristics, pedigree histories, and stats
• Breed your own horses with the genetic breeding system
Training:
• Hire a trainer to transform your horses into champions
• Increase their abilities, including speed, sprint energy, and acceleration
• Training your horses' abilities improves their performance in competitions
Upgrade:
• Use your race winnings to restore your homestead to its former glory!
• Unlock more stable stalls to house more horses
• Upgrade your training facilities to increase your horse's abilities
• Complete goals for rewards that will help you dominate the tracks!
Rival Stars Horse Racing is free to play but offers some game items for purchase with real money. If you like a flutter go here to bet on horse races online.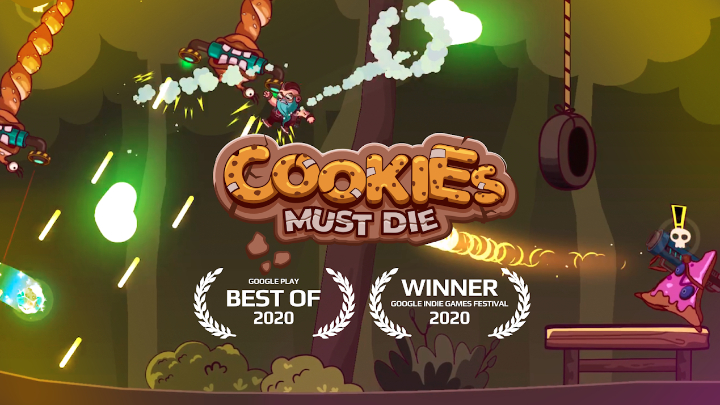 Jack is a super-secret agent with special powers implanted in his body by government scientists! He has to stop a group of evil, mutated cookies and their powerful bosses before they reduce his city to rubble!
Hurry! Grab the best weapon and sling onto the battlefield! Start an intense and exciting war. Crush your enemies, survive the attacks, defeat huge bosses with your smart movements and skills.
Deadly jellies, angry cookies, threatening chocolates and many more sweet but dangerous characters are waiting here!
Awesome FEATURES:
● A fast-paced, platform-based shooter game of epic action
● Easy-to-play but hard-to-master gameplay (just swipe to jump or run)
● The slow-motion effect to shoot with extreme precision and feel like you're in the Matrix.
● Epic boss battles
● Upgradeable weapons, characters and explosive power-ups available for unlocking
● Achievements and leaderboards to compete with friends
● An incredibly addictive game with tons of surprising moments.
Remember! Cookies must die … even the sweetest ones.