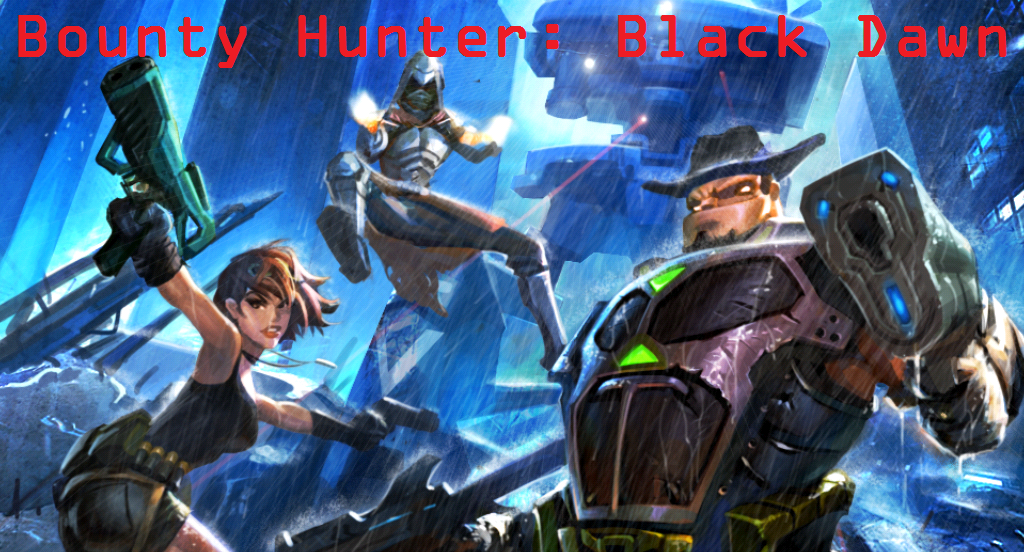 Bounty Hunter Black Dawn
The first thing that hit me about this game was how much it reminded me of Borderlands, the brilliant PC/console game. And that's no bad thing. The background music(which thankfully can be turned down or off altogether), the wacky characters, the graphics in general. It also reminded me slightly of the early TimeSplitters and Team Fortress. I don't really play console like games on my Androids, but when I first played this I found over two hours had gone by without me noticing.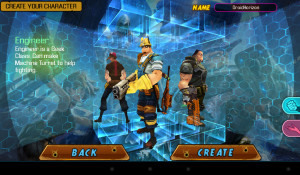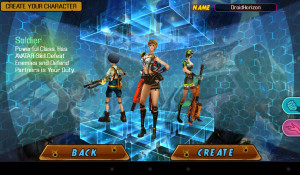 There are eight character types to choose from, four male and four female, made up of the usual classes, Soldier, Engineer, Sniper,  and Prayer (Medic). Pick one, type in a username and you start off the tutorial.
As an FPS RPG your goal is to complete missions for various other characters, gaining XP and loot from downed enemies. Loot comes in the form of ammo, gold, or weaponry. The weapons are all upgradeable at the weapons upgrade stations, and in the ammo purchasing section you can also upgrade the magazine sizes This of course leaves the door open for in app purchasing, as some of the upgrades and weapons are insanely expensive, especially as there are two forms of currency, gold and Mithril (sound familiar?), with Mithril being part of the IAP's.
The IAP's don't get in the way of enjoying the game though, as is usually the case they make life easier but you can get through the game without them as far as I can tell from what I've played so far.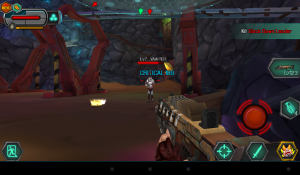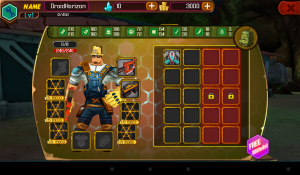 The standard enemies are easily enough defeated (so far at least, I'm Level 9), but the bosses can be a fun challenge. You do go through a hell of a lot of ammo, but apparently the difficulty of the bosses was lowered in a recent update, along wit improving the loot dropped by fallen enemies.
There's a PvP mode too, where you can choose between 1v1 or 4v4. Regular multiplayer is also available, though there doesn't seem to be very many playing it. There's even a 4 player co-op mode, probably almost essential for some of those bosses. There are seven weapon categories, with various elemental effects thrown in for good measure. Currently  the closest you can get to Borderlands in your pocket.
It's currently €2.27 to buy, though it was on offer recently for €0.69.
You can grab Bounty Hunter Black Dawn here;

I had intended on uploading a gameplay video, but for some reason the screencast app isn't co-operating so I'll leave you with a few screengrabs.