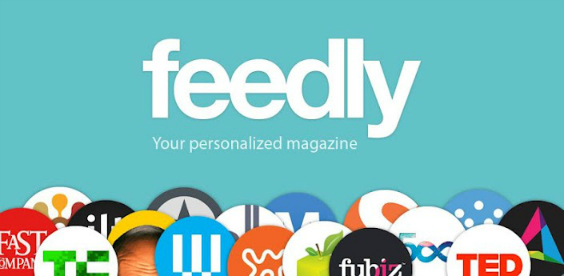 I was always a fan of Flipboard, but as I get over a thousand articles a day on my Google Reader, it was a chore to navigate and mark as read etc.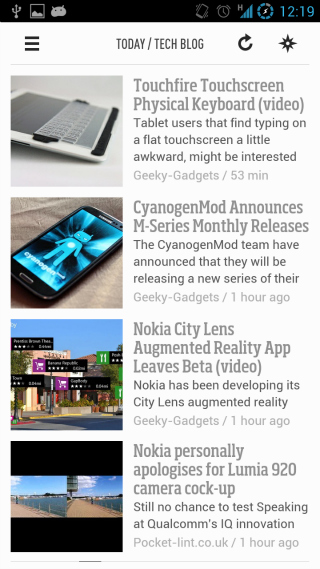 As I was looking I found Feedly, which had coincidently just been updated. I had never used Feedly before but I'm told the update totally revamped the UI and added many new features. Besides the much more intuitive UI, the app now supports real-time suggestions. Feedly now integrates with Tumblr which for some is a welcome addition to this popular app. As is the option to instantly share favourite content on Facebook & Twitter. My favourite feature for this app is the addition of gestures to close currently open articles, marking one of a list of articles as read and save a article for offline reading. All that, coupled with the usual bug fixes and performance enhancements, amounts to a pretty impressive update.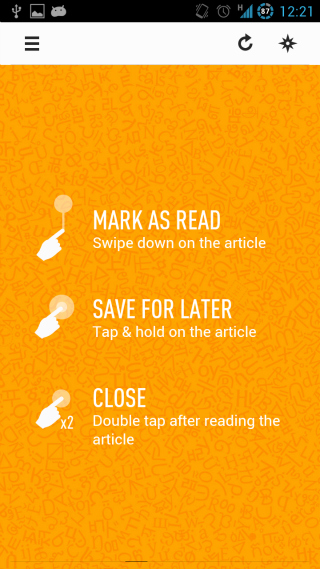 Feedly's design seems to have been inspired by the previously mentioned Flipboard. However, there are little differences, as it gives users a couple of hidden panes that let you quickly access your saved & subscribed content. The app offers a customizable layout that can present you articles in a number of different views (list, cards & mosaic). Navigating to different items within your news feeds is as simple as swiping across the screen. To save an item for reading later, just long press it.
Overall, Feedly is a free app which I highly recommend downloading from the Play Store. As always we have provided a Play Store Link