Fives – Match Twos and Threes! – Review
Fives is a deceptively simple puzzle game where you match similar numbers. You can combine twos and threes, but not twos and twos, or threes and threes! What's the highest number you can get?
  My social stream is absolutely buzzing with this game right now. People haven't been talking this much since
Flippy Chicken
Frappy Pigeon
u'mmm, that other game. The gameplay here is so simple but, boy, it's addictive as anything I've played in a long while. The presentation is top class with a very helpful guide to start. The first few games will get you to gripes with what you actually have to do. Basically, as the intro says, combine 2's and 3's to generate a new number or match two high numbers like 5s, 10s, 20,s etc etc.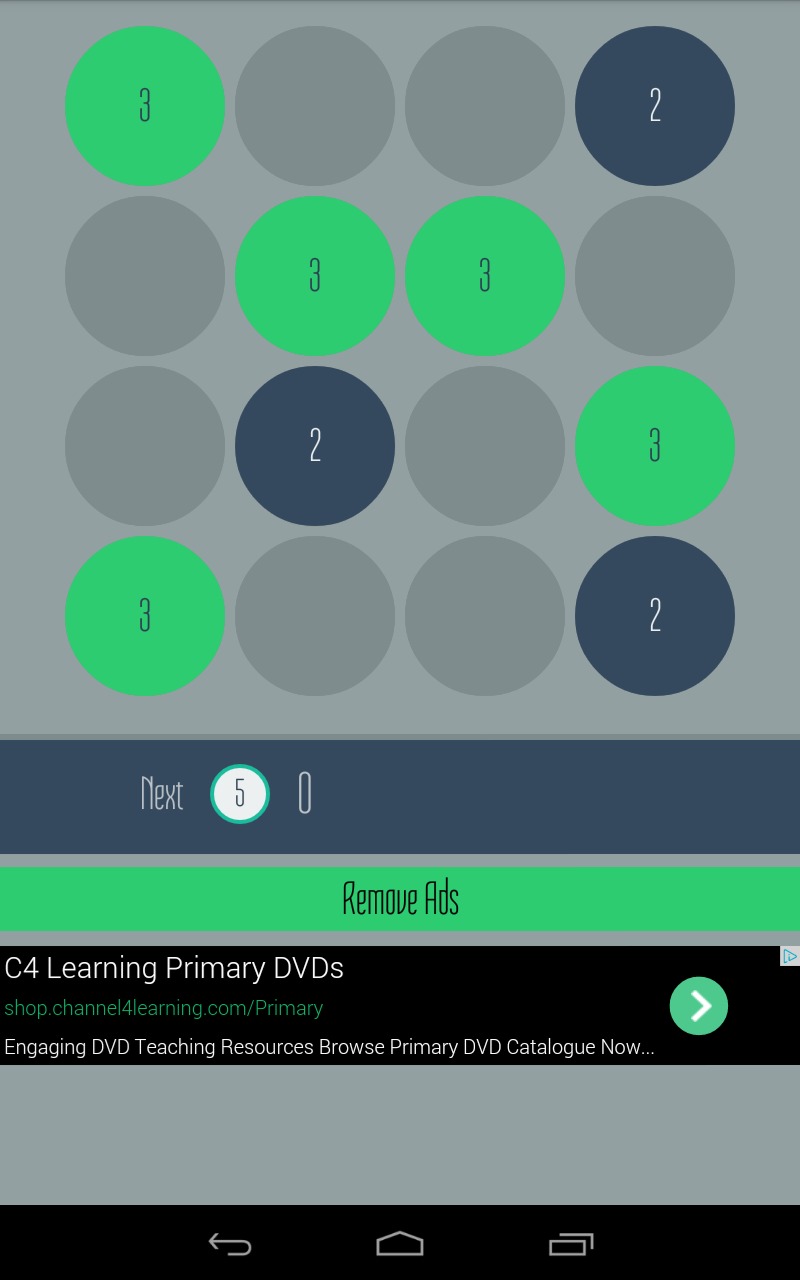 For me, the game has been brought to life with Google Play Game Services features, actually, this is probably how most people have came across 5s. You have guys and gals sharing their high scores and people go "Hey, what's this? This a new game?" Yeah, it is and for me this is probably the most successful title (using GPGS) that everyone is playing. The want and desire to beat each other is what makes this game so addictive. I see my friends score and I want to beat it, next thing, I've spent an hour and a half. What the heck?  Achievements are included along the way to add something a little extra as a reward. Adverts are present too, but, can be removed with an In App Purchase of £1.20 GBP.  I'm off now to have another few goes….
Download 5s below;