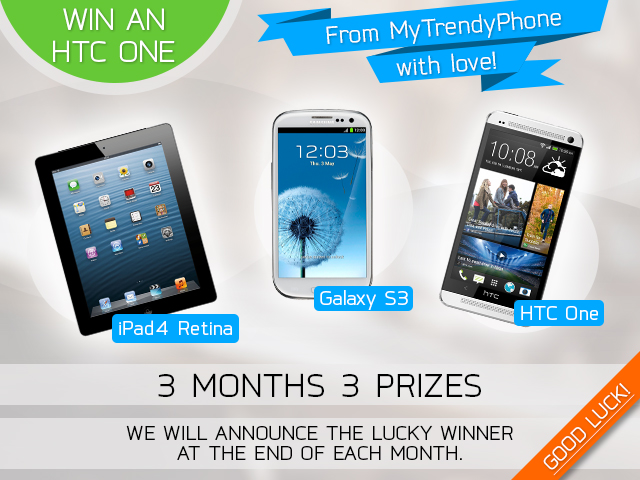 Our friends over at MyTrendyPhoneUK are running a series of giveaways and the rules couldn't be simpler…..
RULES
If this sounds interesting and you feel like trying your luck in our contest, follow this link, which leads to the FaceBook App:
To enter the contest, all you need to do is follow these simple steps:  like our FaceBook page, share the page and accept the terms and conditions as the final step. And there is nothing more than that!
Winners will be chosen randomly. Make sure that the account you use to enter the contest includes correct e-mail / Facebook login.
Sorry Facebook only. 🙁