iFixit Repair Kit Review
The website ifixit.com is synonymous with repair.I have been using them for problems with my mobiles through the years and they offer fantastic guides, and their teardowns are famous for highlighting hidden parts of famous electronics.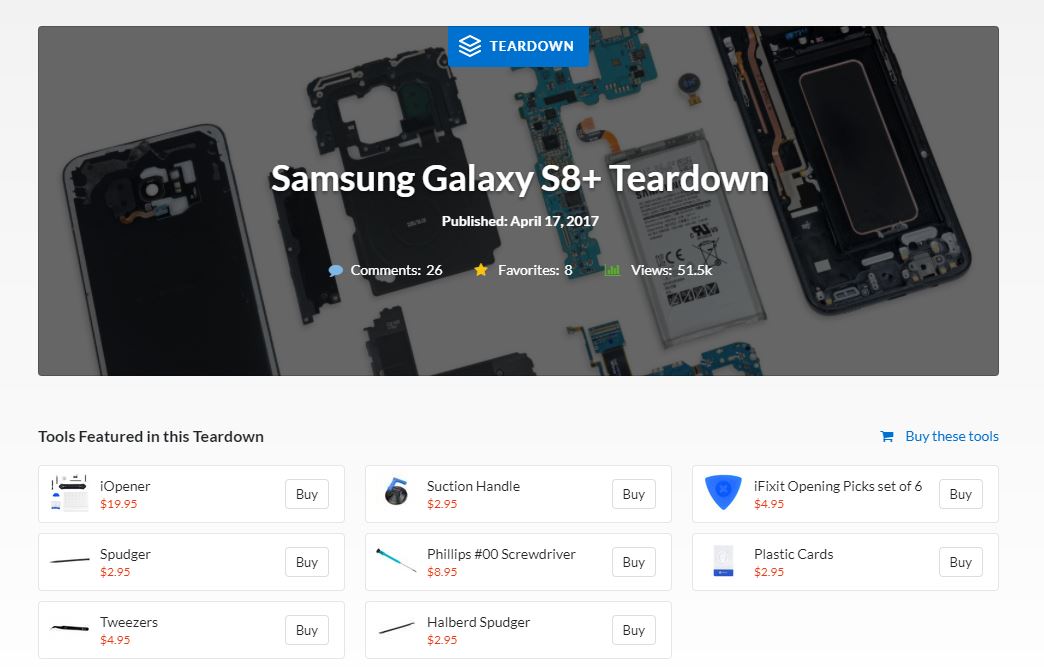 You'll notice on their guides, they highlight tools that have been used. These can be purchased from them, and are great kits to have around the office or at home. We decided to look at two of these guides.
Pro Tech Toolkit
This toolkit has over 60 bits (64 bits to be precise), a large percentage of these are for electrical products, such as phones and tablets. I also have to throw in an appreciation for having a bit specially for removing the SIM tray.
There are all plastic tools included, which I found are used for opening or prying open certain electronic devices such as phone screens. I was happy to see these made of plastic as previous attempts with metal screw drivers can cause additional damage.
I needed to take apart my Sky+ box and ended up using half the kit to the area I wanted to get to. I also think for any interested in repair or support would be great to have this kit around in the house. It can be rolled into a tight package, and can be easily carried in a bag if needed.
Kit Contents
Anti-Static Wrist Strap – protection for circuits against static electricity
Small Suction Cup – suction cup for holding onto things lacking handles
3x iFixit Opening Tool – soft plastic prying tools
6x iFixit Opening Picks – thin prying tool for opening electronic devices
Nylon Tipped Reverse Tweezers – to elevate and hold your work
Angled ESD Tweezers – ESD-safe, feature teeth for tougher grip
Blunt ESD Tweezers – ESD-safe, feature teeth for tougher grip
2x Plastic Spudger – tough antistatic tool for a variety of purposes
Metal Spudger – for more powerful prying, scraping, probing, and poking action
Jimmy – handy tool for "Jimmy"ing open electronics.
Magnetic Pad – Holds tiny screws and parts during repairs
64 Bit Driver Kit – all the bits needed for repairs on small electronics
Tool Roll – Durable and compact
I really liked the iFixit toolkit. It will set you back £50.96, but if it saves you sending a phone off to repair you'll be saving yourself money over the coming years.
eustore.ifixit.com/en/Tools/Toolkits/Pro-Tech-Toolkit.html
Essential Electronics Toolkit
If that kit seems to be for you, you can always look at the smaller brother, the essentials toolkit. This all comes in a magnetised hard shell, and contains everything you'd need in an item emergency. This kit is incredibly useful for any quick or small jobs you may have to deal with.
I have used this kit mainly for computer repair, and changed RAM and a CPU using it to get into the little areas I can't reach. It was also very useful when the SIM card tray got stuck in a colleague's phone.
Kit Includes
Magnetized Driver Handle
Angled Precision Tweezers
Spudger
Jimmy
iFixit Opening Tool
iFixit Opening Picks set of 6
Suction Handle
Easy-to-Open Magnetized Case
Lid with Built-in Sorting Tray
Sixteen 4mm Precision Screwdriver Bits

Phillips – 000, 00, 0, 1, 2
Pentalobe – P2, P5
Flathead – 1, 2.5, 4 mm
Torx – T4, T5
Torx Security – TR6, TR8, TR10
SIM Eject Bit
I really liked the iFixit essentials toolkit. It will set you back £16.96, but if it saves you sending a phone off to repair you'll be saving yourself money over the coming years.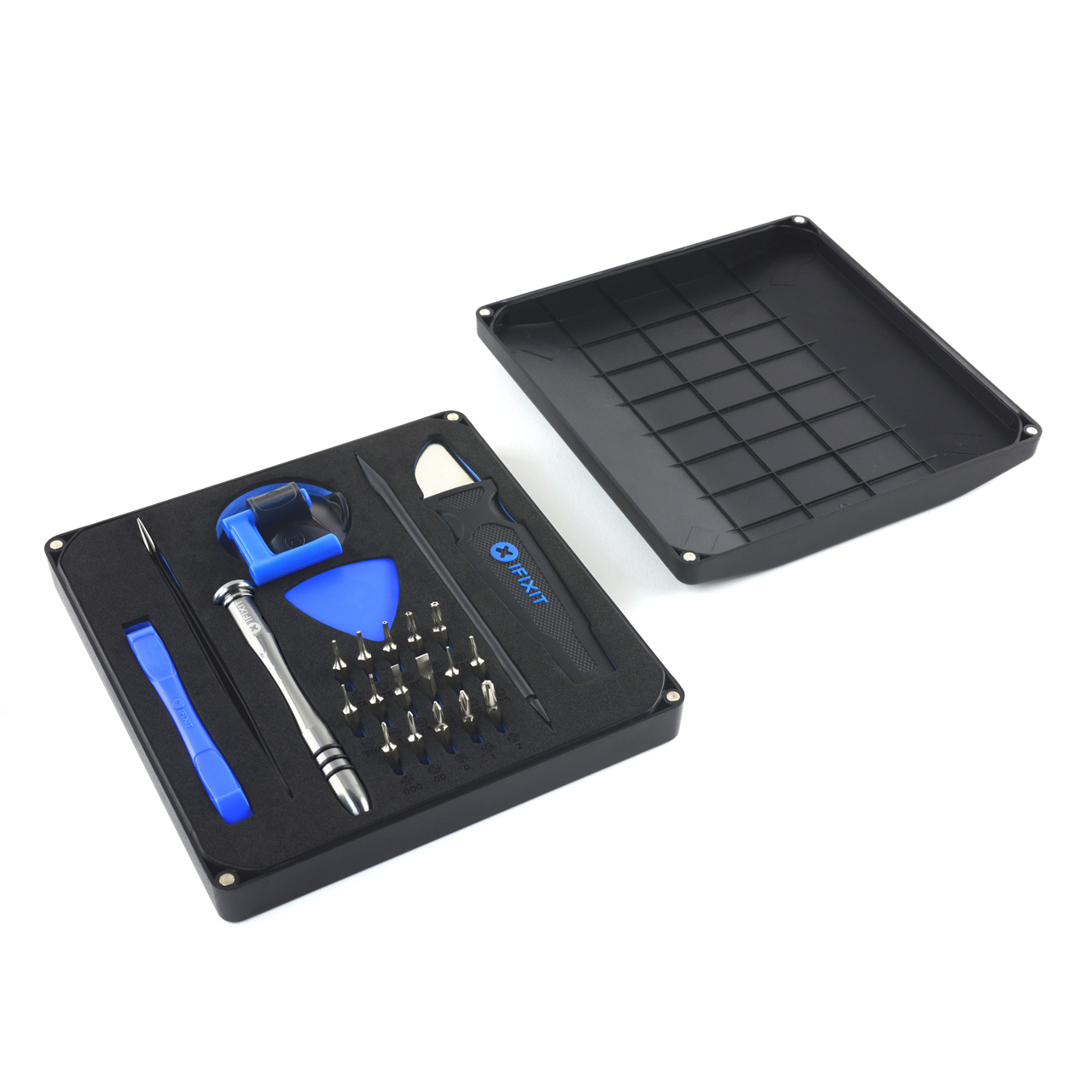 eustore.ifixit.com/en/Tools/Toolkits/Essential-Electronics-Toolkit.html