Not So Fast – Review
Endless runners are a dime a dozen nowadays. Thanks to Flappy Bird, they have been on the increase and are starting to dominate the market. So its nice to have a palate cleanser every once in awhile. Todays comes in the form of Not So Fast, a game which literally turns the the endless runner genre on its head. You play as the nasty so and so whos putting all the obstacles in the way. Your goal is to kill as many of the little runners as you can, this becomes easier the further you progress as you are given more fire power.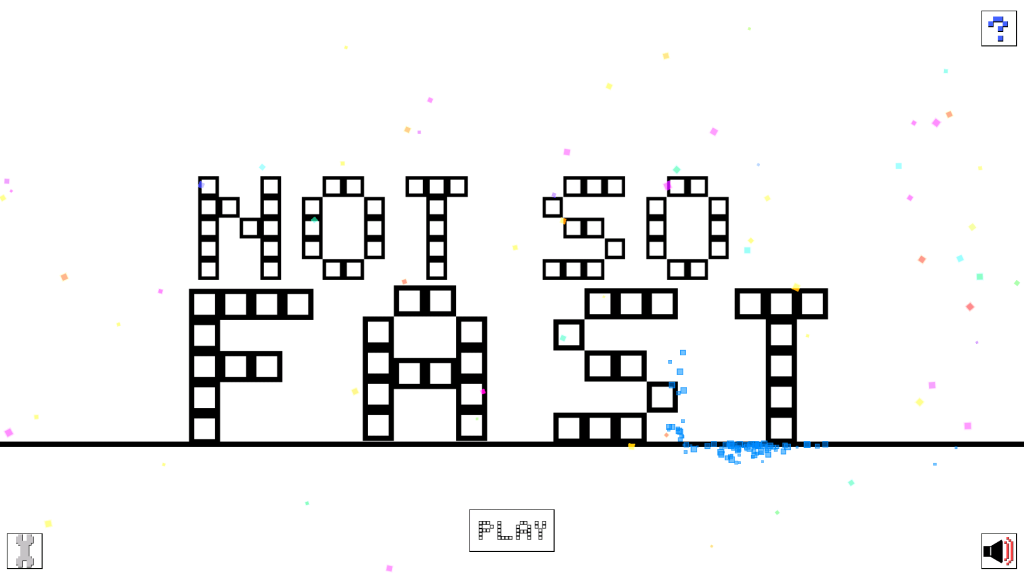 At the start of the game you can only drop basic blocks to thin out the competition, blocks like Jump, Crouch, or mines. As you continue, you'll get access to more fun items, like floating blocks, bombs, spider webs, and nearly-invisible traps. As the graphics are very simple, you lose all empathy to the enemies and continue to devise as many dastardly traps as you can. For anyone who played this when it was first released may have deleted soon after, this was due to a terrible game mechanic meaning you would need to select which block you wanted to place, but for each time. Meaning you'd be tapping around the screen like a mad man, and this caused a lot of problems. Three updates later, and this game has grown to be a staple in my game folder. You now select the block you want, and you can continue to use it as many times as you want without having to re-select it each time. The sensitivity is now a lot better so it can pick up exactly where you press.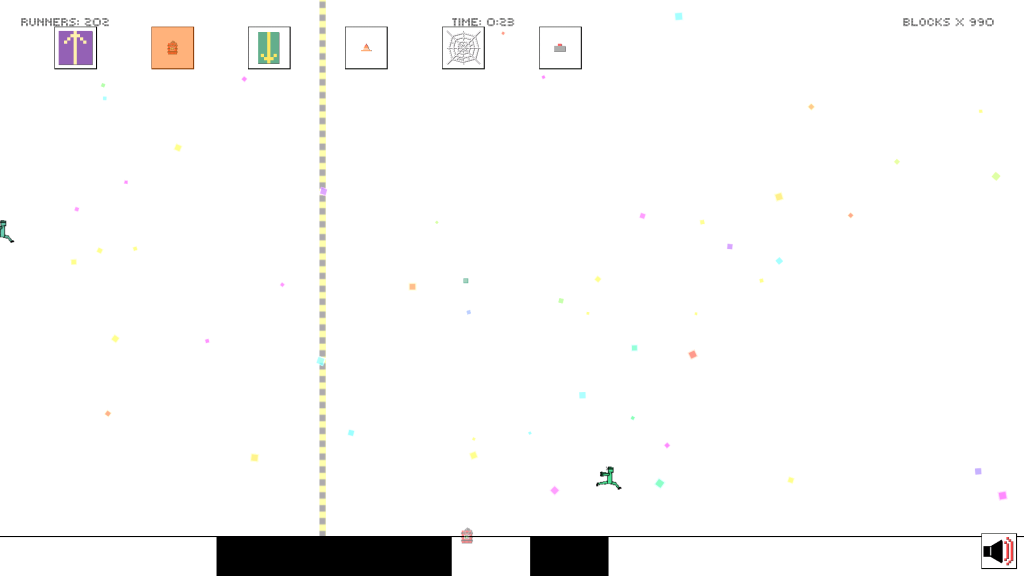 You may get worried that it will become old, and boring, but I can guarantee this wont happen. You end up having to be a bit smarter with your placement, and have to trick the runners into failing. Not So Fast is built on the ever popular Unity engine, so as I said the graphics and the sound aren't anything to tell your gran. But, the gameplay is so unique that it is a steal at 51p.
Download Not So Fast below: