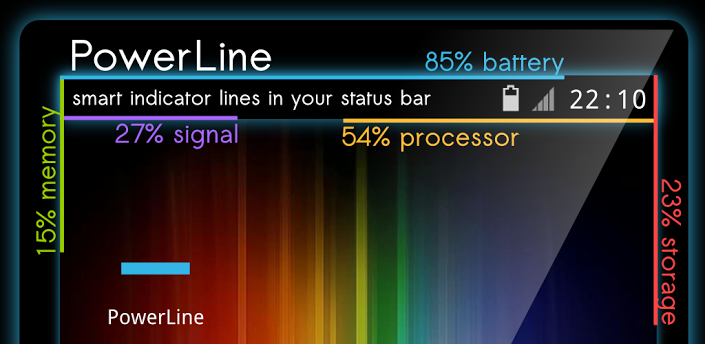 PowerLine – Review
There are a variety of apps, which allow you to keep tabs on what is being used by your phone. You can get a widget for your memory, a notification app for your battery. But these all have the problem of being hidden as soon as you start to use another app. If I'm playing a game, I want to see what memory and processor usage is happening. Some apps do offer this kind of service, hell even android developer options offer this kind of service. But it always feels clunky and bit too nerdy. PowerLine has managed to solve that issue, by offering a nerdy service but in a stylish fashion.
On installation this app will add the battery line to your screen, this allows you to see how the app works. I'm currently using the free version and that only allows up to any 2 lines on the phone at one time. You can customize the position, colour, thickness, transparency and type when editing the properties of the line. Powerline is extremely easy to setup, you can even see the changes live on your screen, so you don't have to change, save and then preview. With the ability to change the offset, you can have a line above the clock and a line under the clock, this allows a lot of variety in the placement of lines.
Only allowing two lines on the free version is quite a restriction, this may force people into unlocking the main features. There is also a very unobtrusive add on the bottom of the app, but this is pretty standard for free apps. You do get a lot of different line options, the ones I quite liked were memory, processor and signal. There are obviously others including "Decoration" which basically just sits there.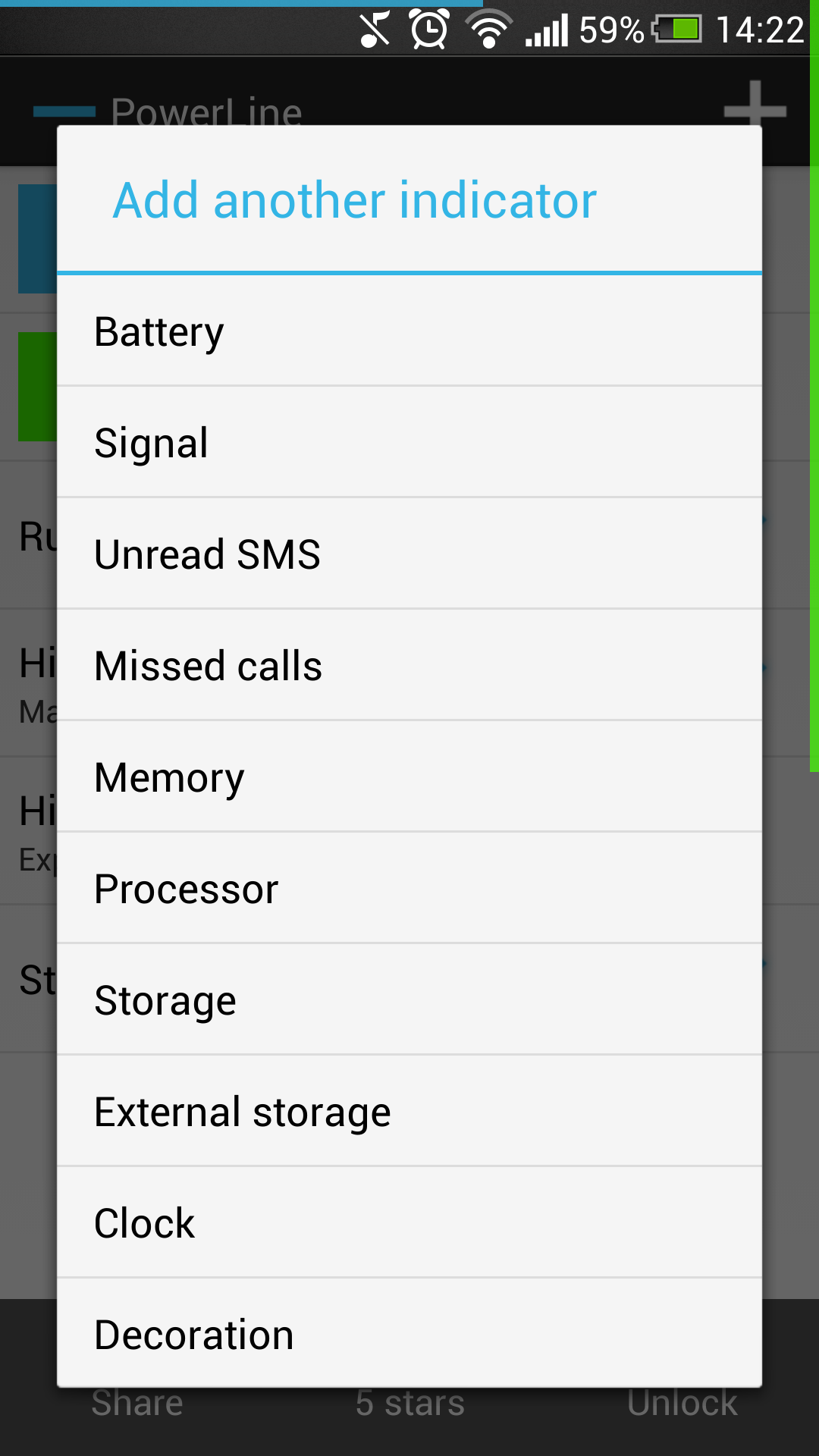 This is a great little app to have and I would recommend perhaps unlocking the main features to "unleash the beast!". It does fill a niche  requirement, in that it displays your phone's usage, but in a clear crisp design.
Download the link below: