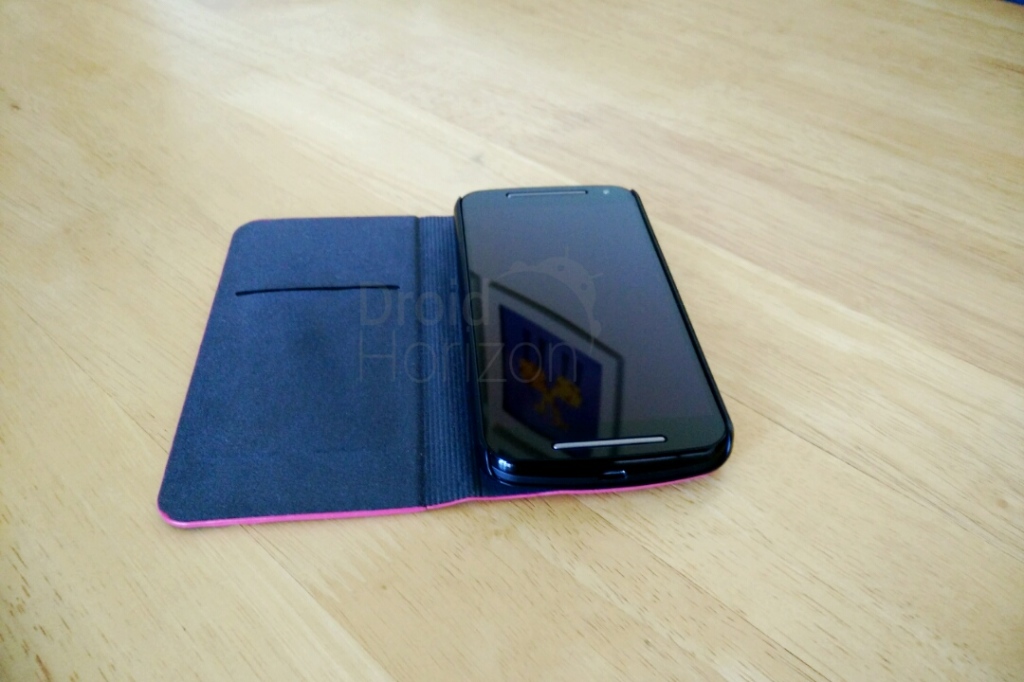 Poetic Motorola G (2014) FlipBOOK Series – Review
Today we're going to have a look at the FlipBOOK Series by Poetic for the Motorola G 2014 or 2nd generation if you prefer. You'll have noticed the striking colour combination already, I'm more than comfortable owning a magenta and purple case. (Not really, I got this for my wife.) Poetic are a brand that are fairly popular among the cheaper manufactures of cases for multiple phones and devices, the wallet case reviewed is the flip from the side style that offers a slot to keep a credit card also. We've all seen this design and DroidHorizon have written a few articles before. Is it a wise idea to keep phone and cards together? This remains to be seen because if you lose one, you lose the other. Nightmare scenario! Anyway..
Priced at £4.95 +£5.99 shipping equals £10.95 (UK). $12.95 + free shipping (US).  Poetic are aiming at the cheaper price point that genuinely does offer good value for money. Which is usually the case, corners have been cut, we'll get to that in a minute… Cases and covers can range in price from the high quality Italian bespoke leather right down to the TPU or silicon snap on covers you can find on EBay. Poetic are coming in at a competitive price.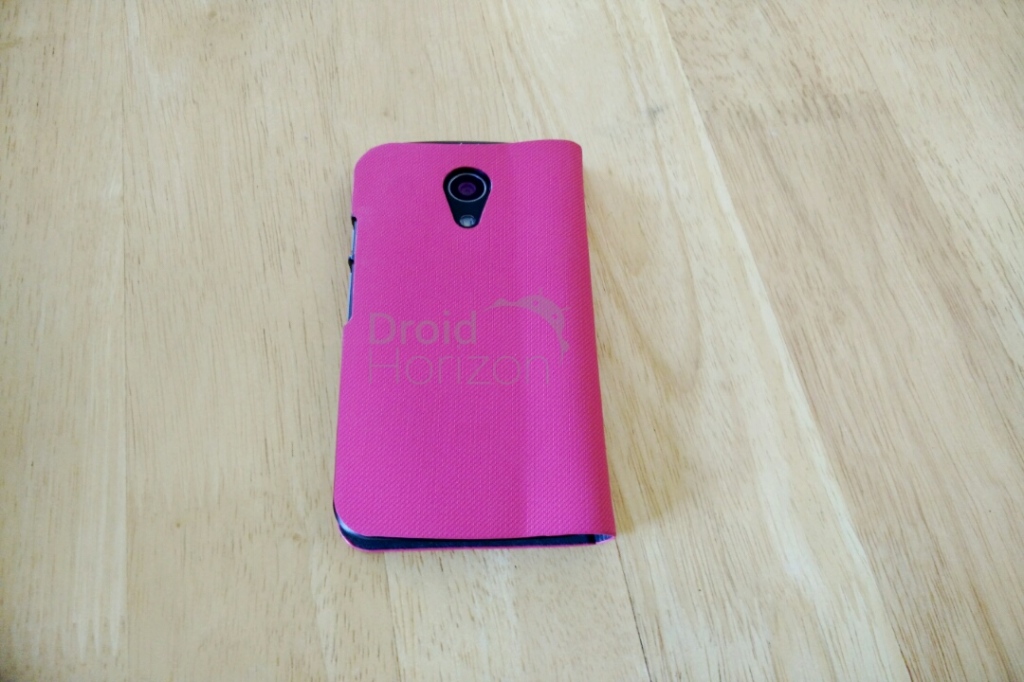 The build quality is actually pretty good so far. We've had the case for around two weeks, the stitching seems fine and the soft touch interior is staying nice and clean. There's no scratches on the screen from lint or any other un-desirables sticking to the fabric/material. The corners on the flipping edge are already soft, we'd certainly say they wont start to crack or fray there for a long while. The card slot keeps the card snug, if, you want to carry a card. The cut out around the camera lense is well finished and cut tidy. The hard plastic back that the phone snaps into is very very snug, it can be tricky getting the device out again. This is actually a good thing! Generally, people don't take their phone's cover off that much, we did just for testing purposes.
The Poetic Motorola G (2014) FlipBOOK Series offers great protection if you happen to drop your phone or knock it off the table. The joys of having a flip cover means that the screen is always protected even if you put the phone in your pocket along with your car keys or throw it into the bottom of a bag. There's no magnetic flap that holds the "lid" closed, you'd be unlucky if it opened when falling.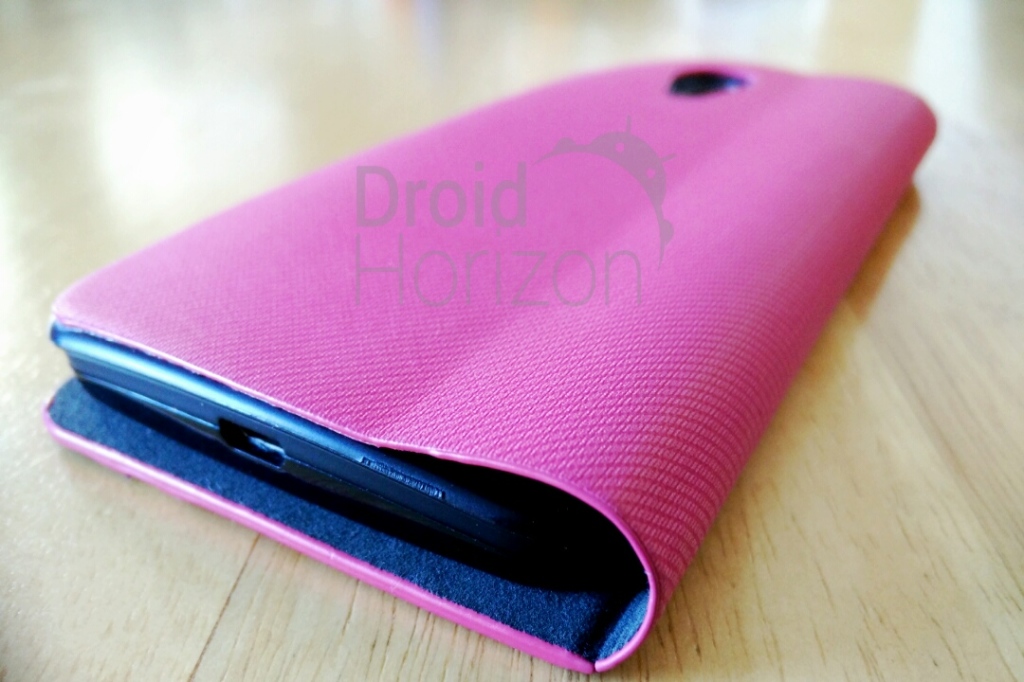 Sadly what is really missing to make this a very very good case is smart on/off. This feature should be the standard for all cases in this design, maybe, this is where corners have been cut to keep the price down. Luckily there are apps in the Play Store that offer this feature to all phones (read our review of Smart Cover)
The stylish toothpick-grain textured synthetic leather front cover does have grip and Poetic are offering a 3 year manufacturer warranty if you happen to have any issues. The FlipBOOK Series looks great, offers good protection and is very well priced. We'll leave the links below if you fancy buying one for yourselves, also, have a look at the other colour combinations available as well as wallets in this style for the Moto X 2014.