BTunes Hifi Wireless Sound Review
A lot of headphones are being released with a detachable cable, so you can use your own if required and allowing for easier storage. Add onto that a common issue of more people wanting to go wireless without having to go out and buy a new set of headphones, and not particularly wanting to have a box darling on the end of their headphone cable to make it bluetooth. Voxoa has come up with a great solution for that exact scenario, the BTunes. This "dongle" goes directly into the headphones slot, doing away with any cabling. Combine that convenience with CD quality wireless streaming, and Voxoa have developed a great product.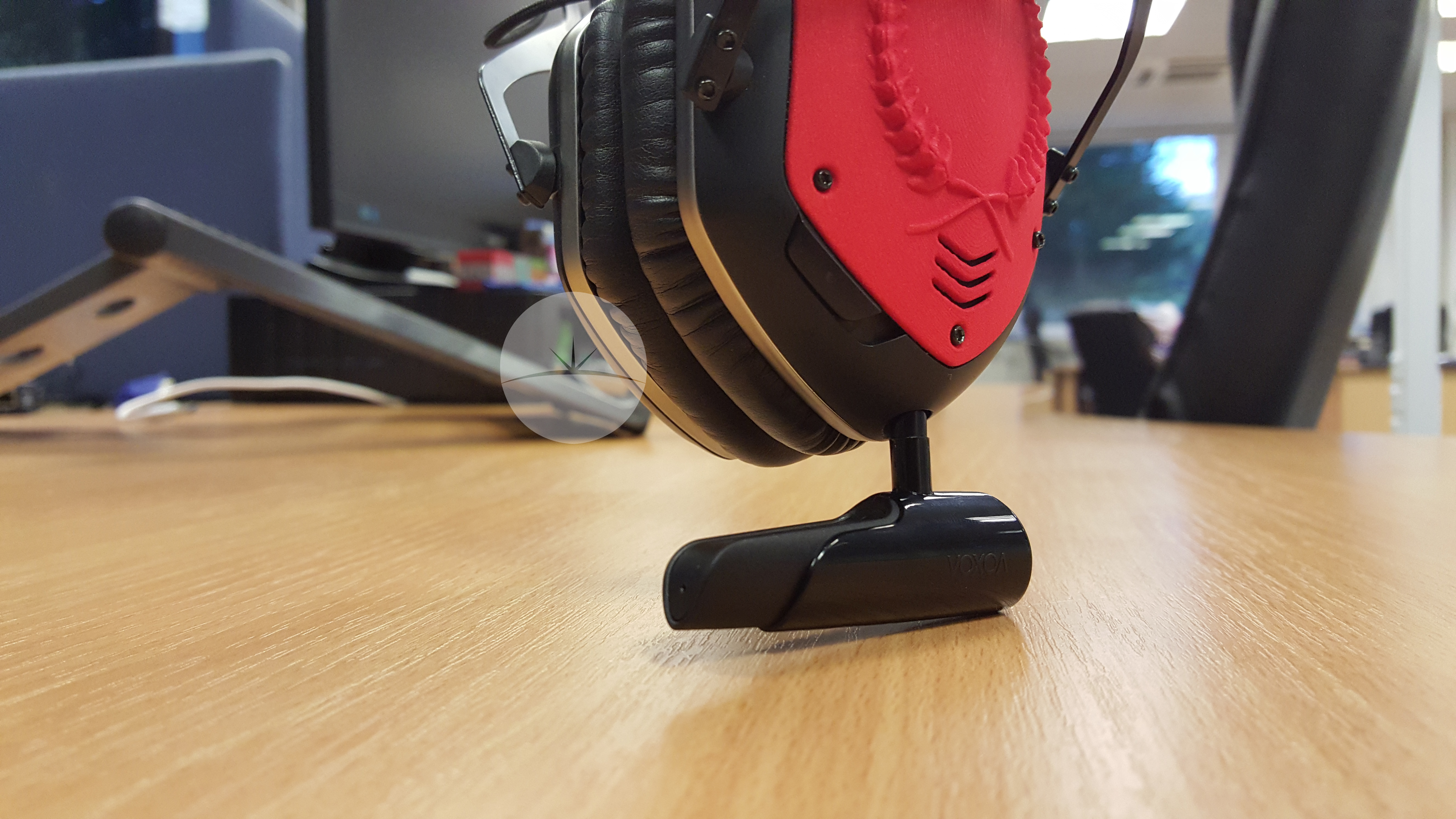 The BTunes has quite a subtle design, when attached to my V-MODA M100, it sort of faded into the background. It resembles an over ear bluetooth headset, but just without the part that attaches around the ear.
To keep the BTunes light, the body is made of a sturdy plastic, keep the weight low, but the overall feel of the device is pretty solid. The front of the BTunes houses the mic and charging LED indicator. There is also a NFC logo, and much more subtle Voxoa logo. The back has a flap covering the micro-usb port and then above that is the single multi function button.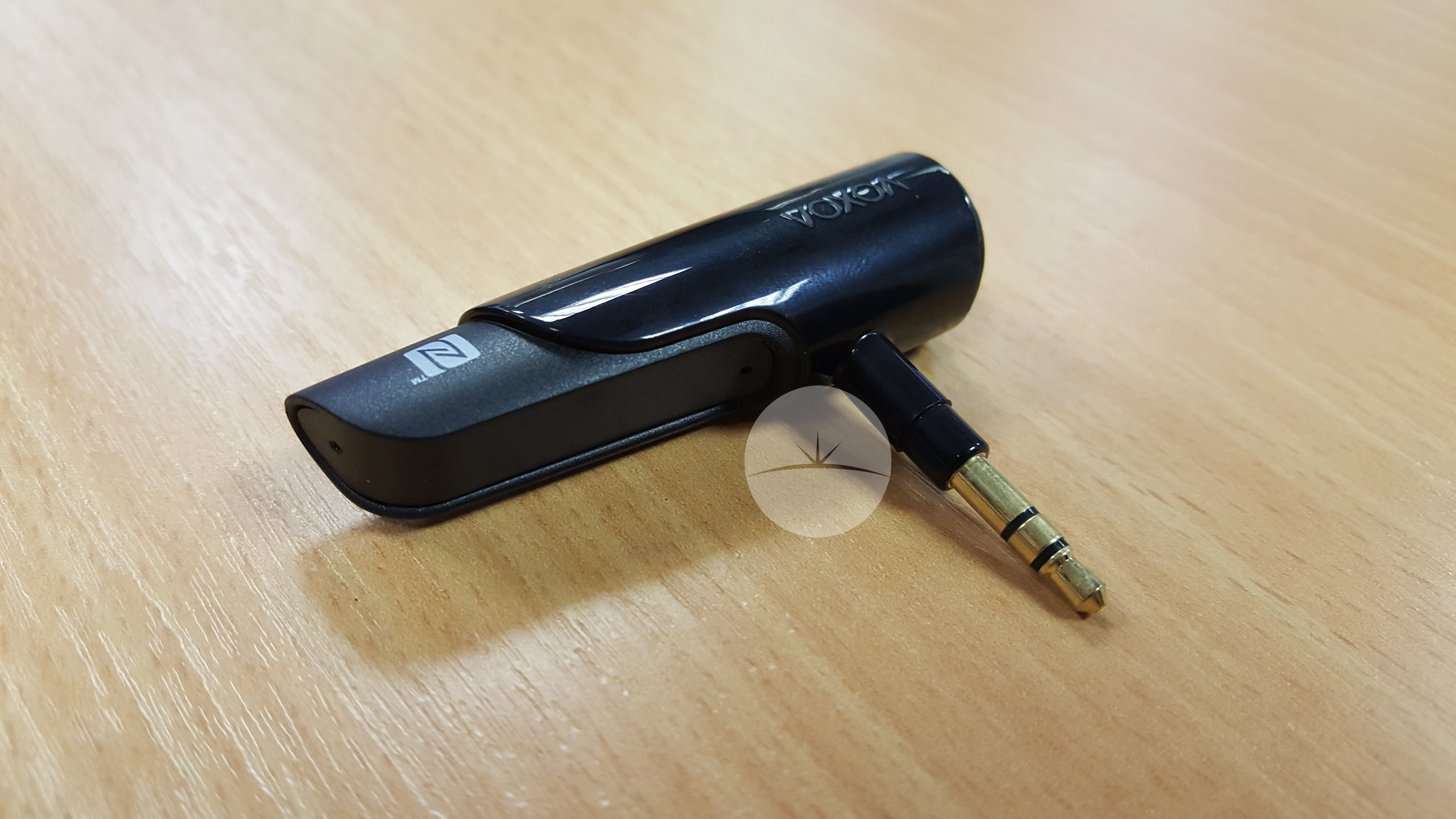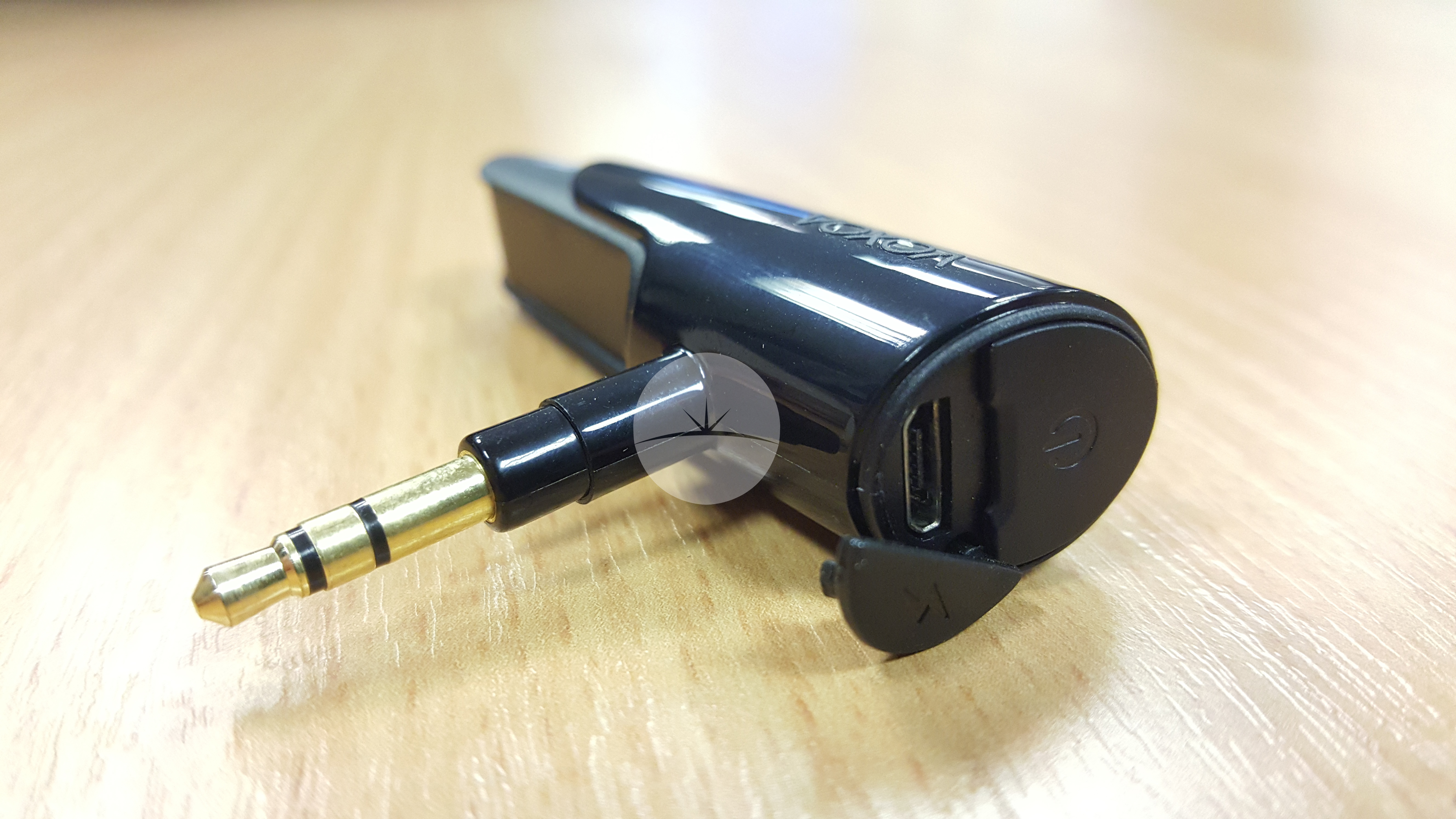 Nowadays, you almost don't have to explain the setting up procedure for bluetooth devices. The BTunes (Like other bluetooth devices) was simple to link to my phone. By pressing the multi function button down, I activated pairing mode, which allowed me to connect to my phone.
Once setup, I was able to start listening to music, and the headphones blasted the music into my ears without any wires! I have been able to get around 8 – 10 hours of playback on a full charge. Playback control took some getting used to, though I find this is normally the case for single button devices. A single click played and paused, it also picked up or ended the call, pressing it twice skipped to the next song, and long press restarted the song. I found I wasn't able to go back a track though. There is no volume control on these, so its all controlled through your phone.
When listen with the BTunes and then with the wired connection there was no noticeable difference. The sound quality was great as always and there was no lag or static.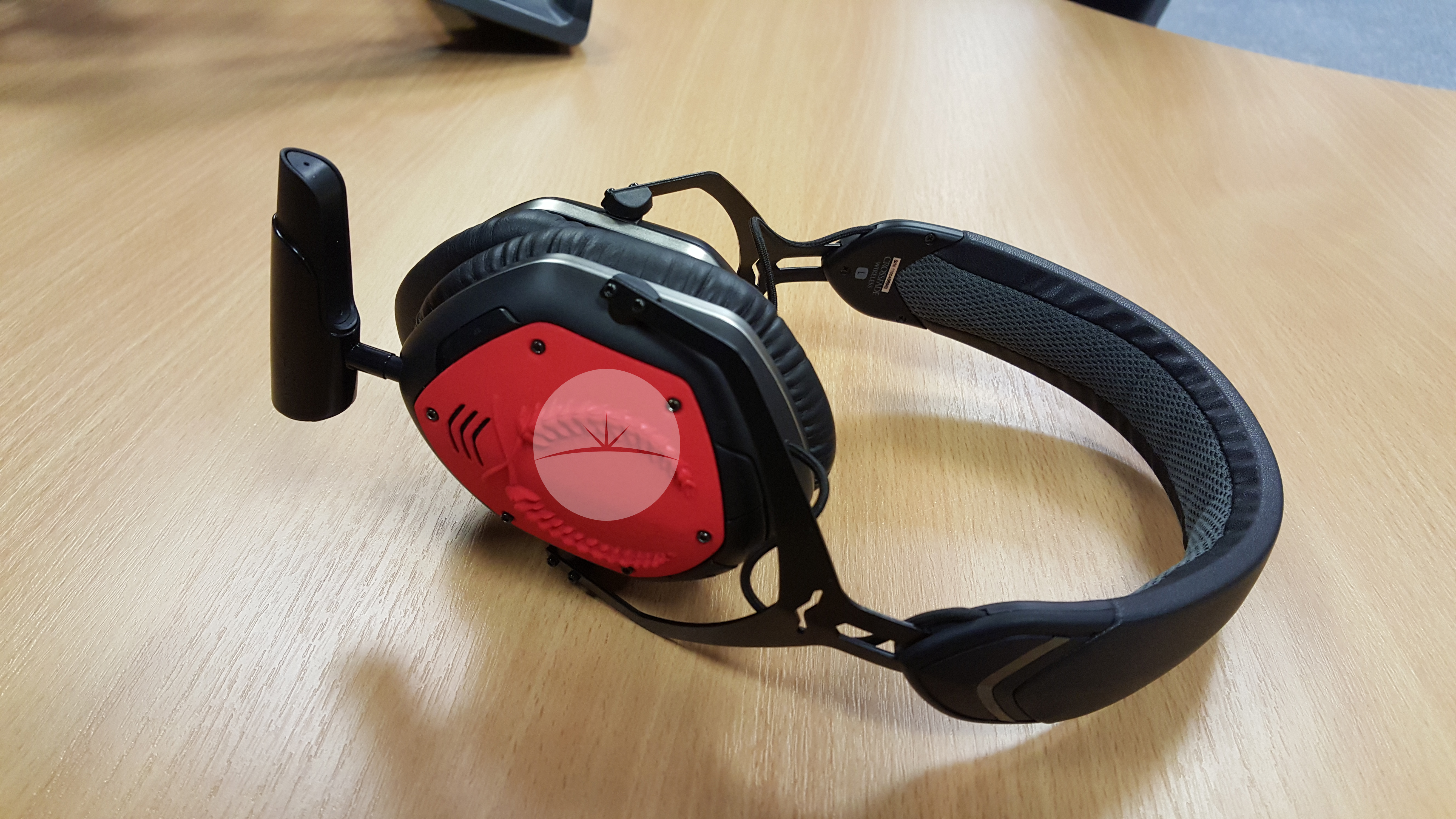 Stats for nerds:
Audio codecs: aptX/AAC for CD quality wireless stream.
Bluetooth specification: Bluetooth V4.0
Near field communication (NFC): touch to pair
Bluetooth profiles supported: A2DP/HFP/AVRCP
Operating distance: 33 ft (10 meters) Class II
Bluetooth frequency range: 2.402GHz-2.480GHz
LED Indicator status: Blue, Red
Battery: Rechargeable: 190 mAh Li-polymer battery
Standby time: Up to 300 hours
Music (moderate volume): Up to 10 hours
Charging time: About 2 hours
Charging input voltage: DC 5V/500mA
Charger jack: Micro USB
At $79 the BTunes are slightly more expensive then some cheaper alternatives out there. But these are a true cord cutting tool, there is no hang, and no cabling. The sound quality when tested yielded no complaints from me.