If you checked out our recent review of a high-output 3-port car charger from iClever your wall charger may be feeling a little inadequate and you may be wishing for that same sort of multi-port high performance output from the comfort of your own home. Luckily once again iClever have you covered.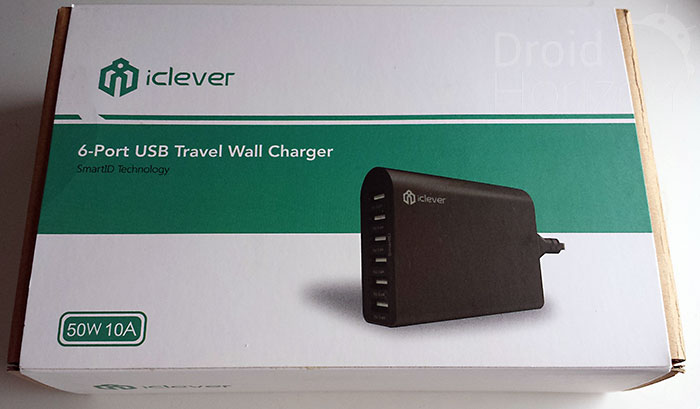 Build Quality & Design
Reminiscent of a laptop charger the main unit consists of a small black box with 6 USB sockets on one end and a universal 2-pin AC power socket which connects to the wall via the included 1.5m cable (as commonly used by many other electrical appliances).
The shell of the unit is made from high-quality matt black plastic which looks great and is perfect for coping with the knocks and bumps these chargers typically get – especially when travelling. The ports seem well made and I'd have no concerns over durability.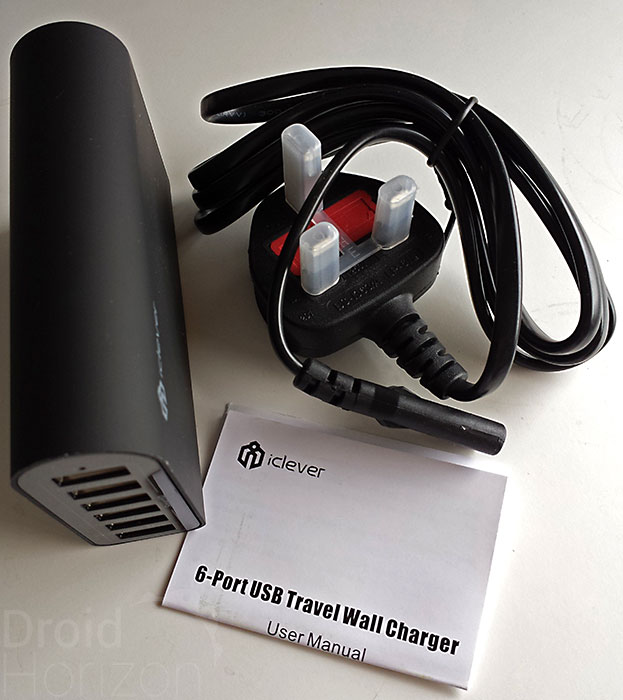 Performance
Just like iClever's car charger, this wall charger provides a fast charge (up to 2.4A) from all it's 6 ports up to a max. of 10A. Again while not Quick Charge 2.0 compatible, this charger is no slouch and will fully charge most smartphones within a couple of hours
iClever's SmartID technology automatically detects the correct output to charge each device "full throttle" while preventing overloading gadgets that can't handle the full 2.4A.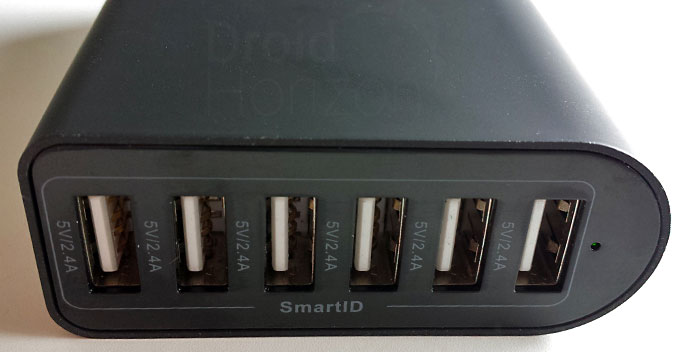 In Use
If you need to charge lots of gadgets while travelling then carrying this charger will be a lot easier than packing multiple USB wall adapters (and multiple travel adapters if you're leaving the country). It can handle 110v or 220v sockets so with a single travel adapter attached you'll be good to go.
There's good spacing between each port and I was able to plug in every gadget I could get my hands on – and everything charged together quickly with no issues. Thanks to the 10A total output, unlike some multi-port chargers I found there was no step-down of individual port output when lots of devices are plugged in simultaneously. Of course this will need to happen when the 10A is split between six connected 2A devices, but I don't expect the vast majority of people to ever need this during normal use.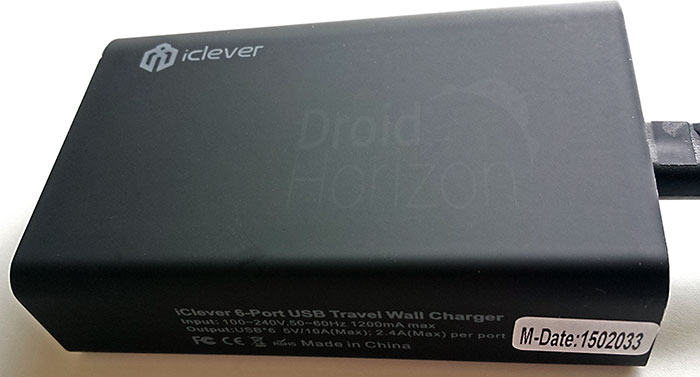 Price
This wall charger is currently priced at £19.99 on Amazon UK and $25.99 on Amazon US.  This is on a par with other brands of similar chargers and definitely worth the asking price.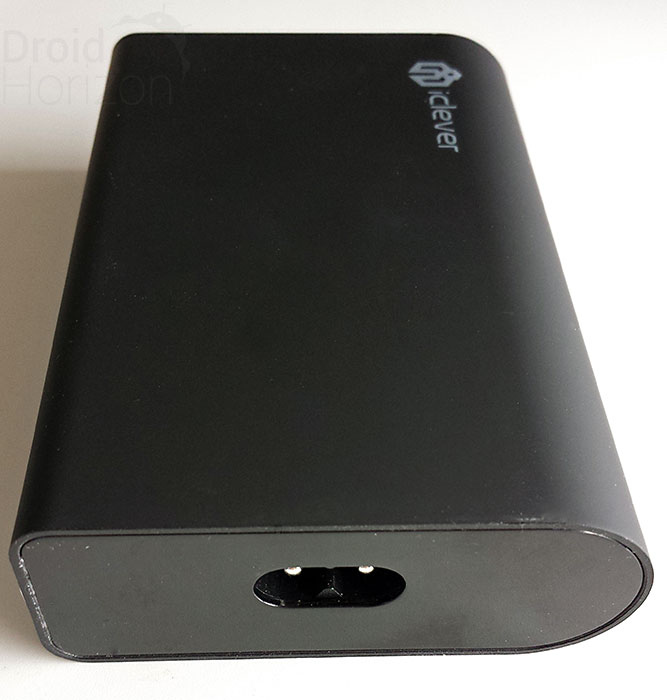 Overall
If you're looking for a compact portable charger that can safely and quickly charge up to six of your gadgets at the same time then buy this adapter from iClever and you won't be disappointed.