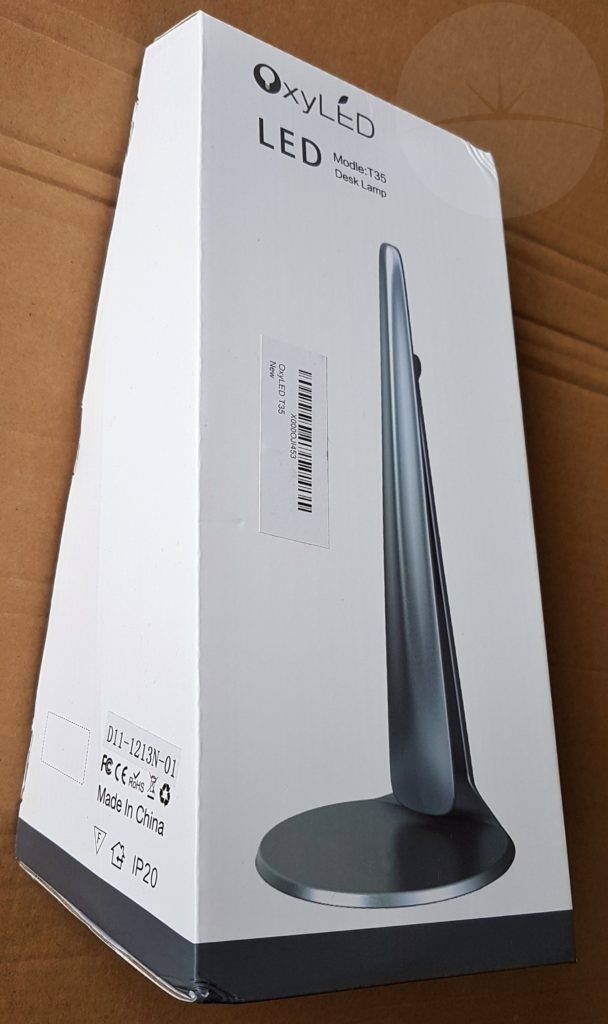 This T35 lamp from Oxyled comes in a cardboard box along with a USB power cable, instruction leaflet and warranty card. It consists strip of 16 LEDs connected to a flat base by a two-part folding arm.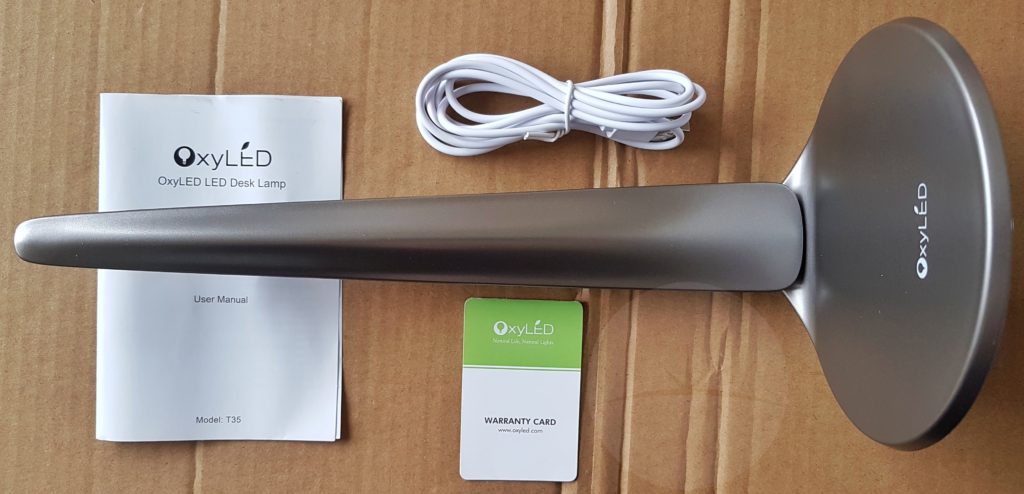 The lamp is compact and fairly light, but seems to have been made from high quality materials which combine with modern styling to deliver a lamp which I definitely like the look of sitting on my desk.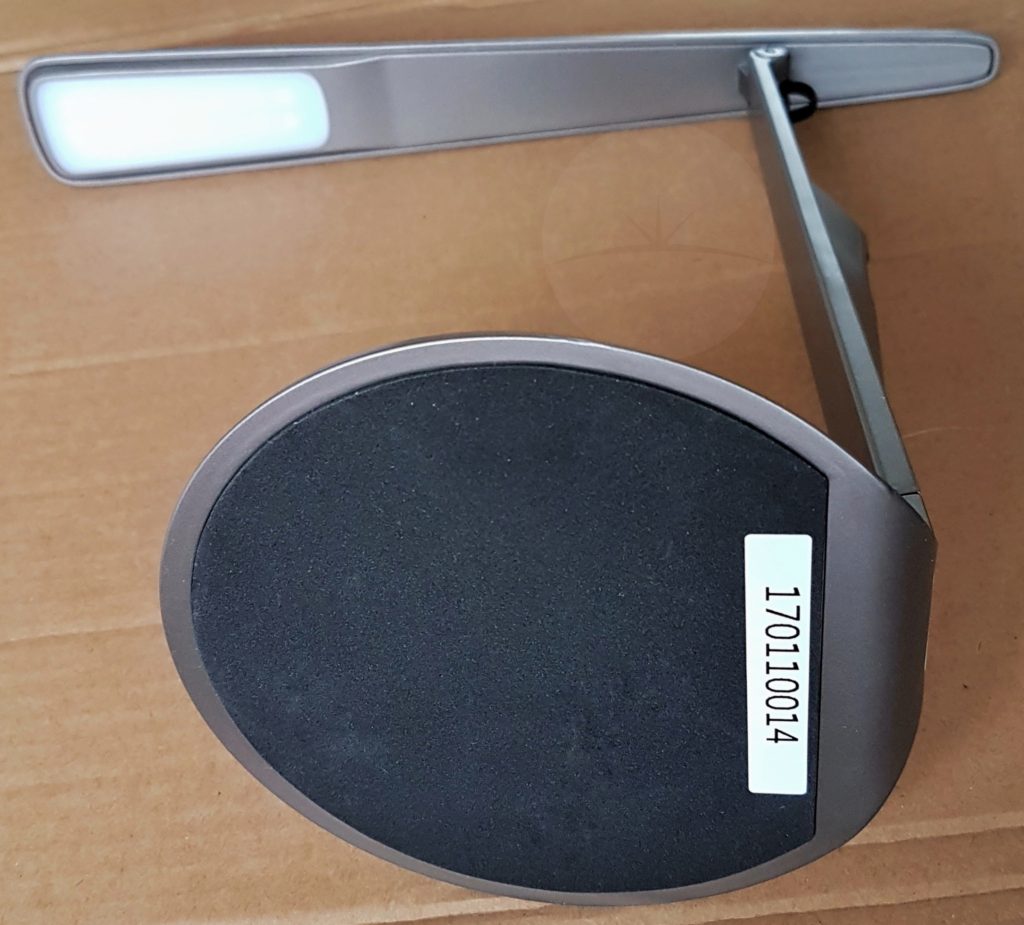 At the back of the lamp is the power button and a Micro USB port for connecting it to a USB power source using the included cable. Tap the power button to turn the light on and off, or hold down your finger on it to adjust brightness – it gradually increases or decreases until you remove your finger.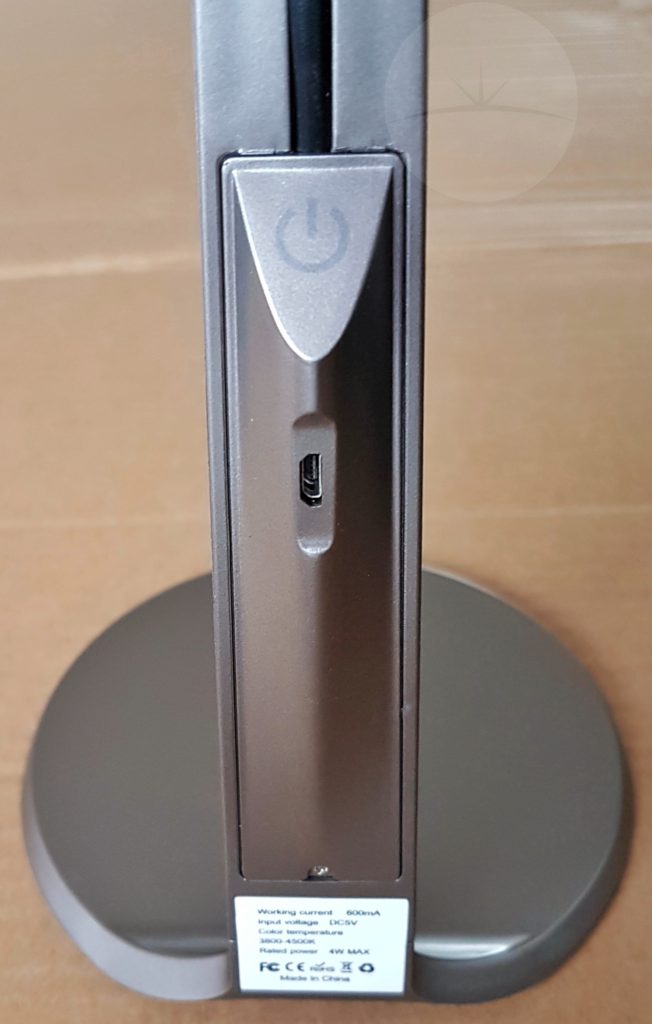 This 4W lamp can easily light a small room at full brightness while the lowest setting will be more useful for night or mood lighting. In terms of colour temperature it gives a fairly neutral (not too warm or cold) white light. The folding arm can be raised up to a full 180° angle meaning you can have the light angled downwards on what you're working on or twisted upwards to diffuse the light off a wall.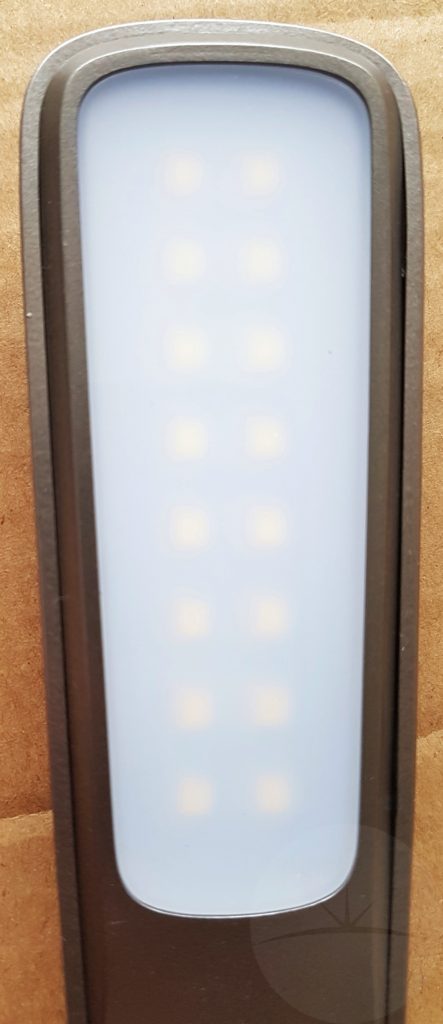 I found this a great lamp for use when reading and doing written work. It's energy efficient and well made, while the unique design and touch control gives a modern look and feel to your home. You'll need a separate USB power brick but as long as you've got one then this will definitely fit the bill.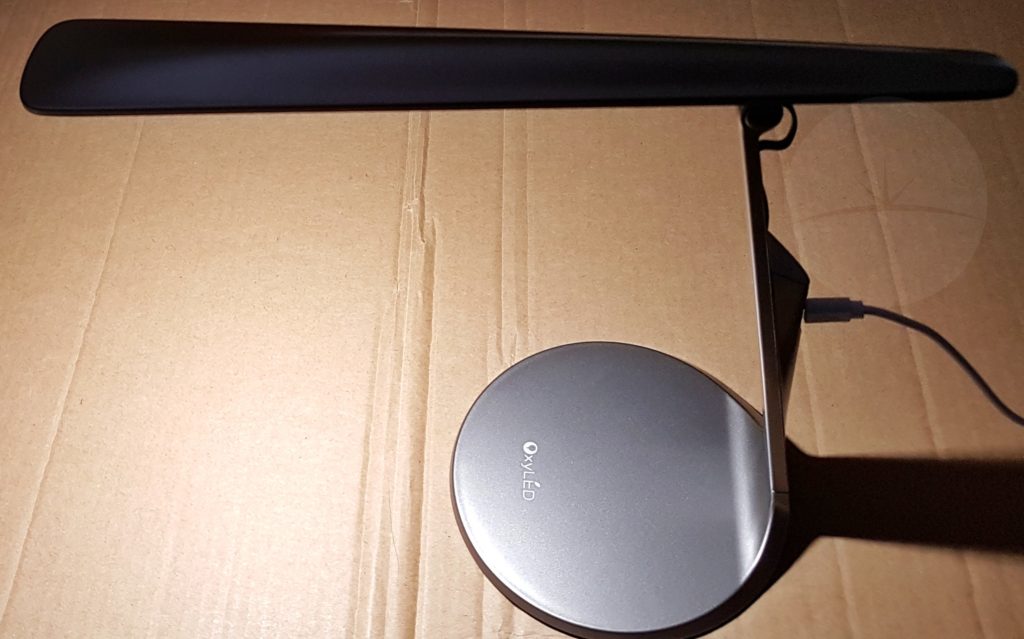 Available for the reasonable price of $19.99 on Amazon US, at that price this is a great little lamp for the money. It's harder to recommend at the current UK price of £39.99 but we're assured this is due to a temporary stock issue so it's still worth adding to your watch list.