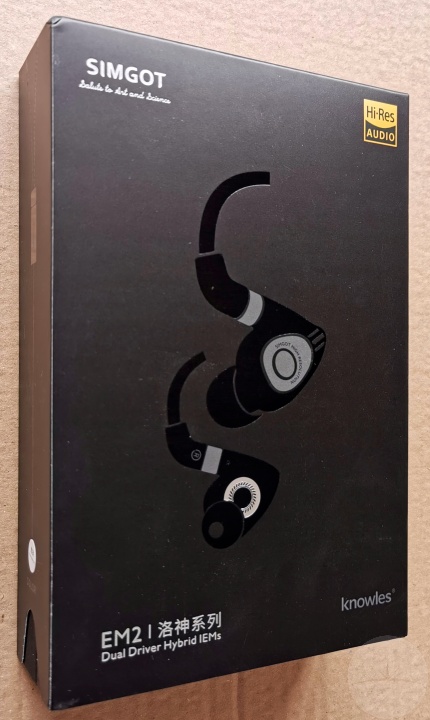 Simgot EM2 come nicely packaged with a fancy leather carry case and a selection of different sized penetrating or balanced ear-tips. The earpieces have a low resonance polycarbonate shell that has been contoured to fit the ear, and these even come in a choice of 5 different colours (green, clear, pink, purple or semi-transparent black).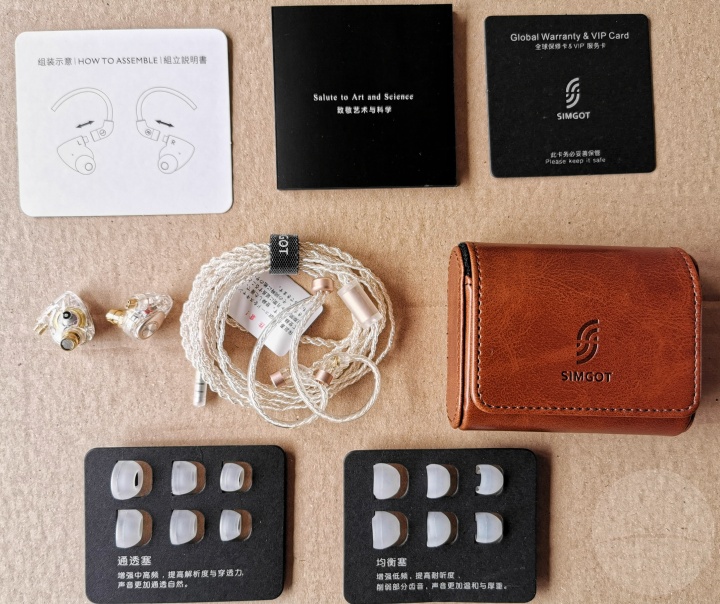 The 4-core braided silver-plated cable loops over the ear and is detachable via 0.78mm 2 pin connectors (making it easy to replace). Everything seems premium quality and with KEVLAR fibre insulation, I'd expect these to be a durable pair of IEMs.
Specs
Impedance: 10Ω
Headphone Sensitivity: 101dB
Frequency Response Range: 15Hz-40kHz
Power Rating: 15mW
Connector: Straight, 3.5mm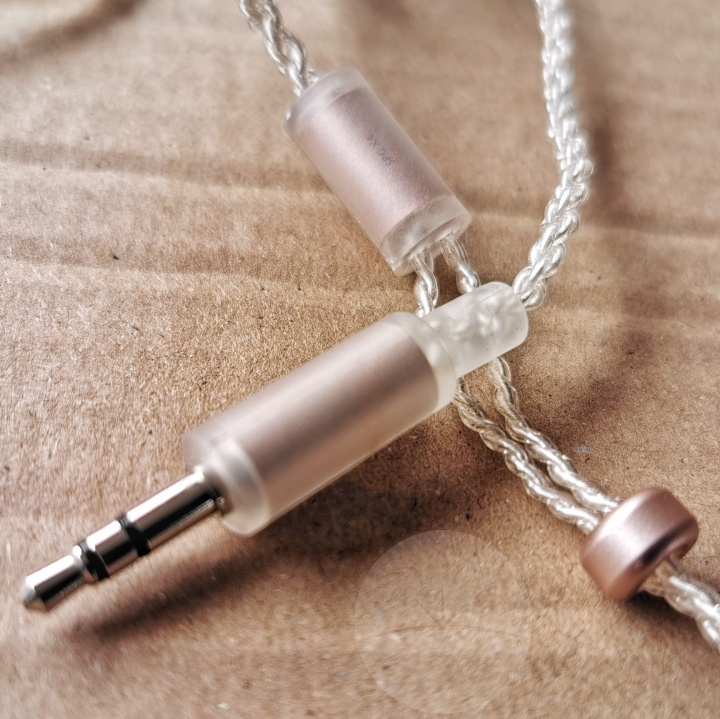 Each of those earpieces is packing dual drivers – a Knowles balanced armature with tuned vents for the mid-range and treble frequencies, alongside a 10mm dynamic driver for bass. This results in treble with excellent clarity and separation, nicely defined mids and a clear, neutral-sounding bass. Bass from the dynamic driver blends in well with the higher frequencies to deliver a nice, spacious soundstage.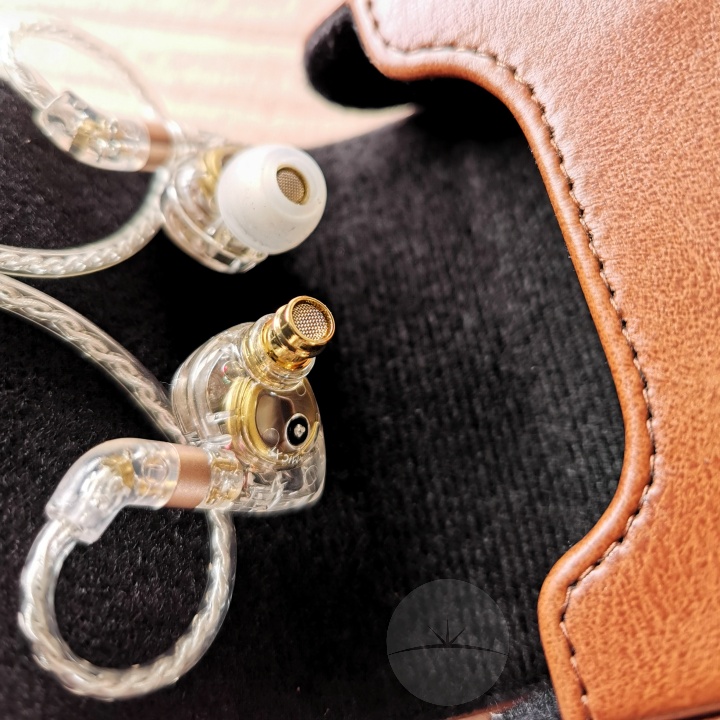 I've praised similar over-the-ear designs before, and again this implementation gives a very secure fit that's comfortable to wear for extended periods of time. With appropriately sized ear-tips fitted, they also give good isolation, cutting out a decent amount of background noise. I liked their modern, stylish and fairly discrete look when worn.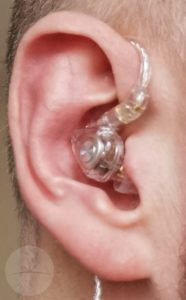 Simgot EM2 are currently selling for ~£109/$116 on Amazon, making them really good hybrid IEMs for the price. Check the links below if you're looking to pick up a pair of in-ear monitors with top notch design, build quality and audio clarity.