Review: The Polar Loop 2
I wasn't aware of Polar before I got the Loop 2 to review. They have actually been around for a long time, mainly concentrating on heart rate monitors. Their Polar Loop was released a couple of years back, which included all the tracking potential you could want. Now they have released the new Loop 2, which build upon the solid foundation of the original while throwing in a couple of new added benefits.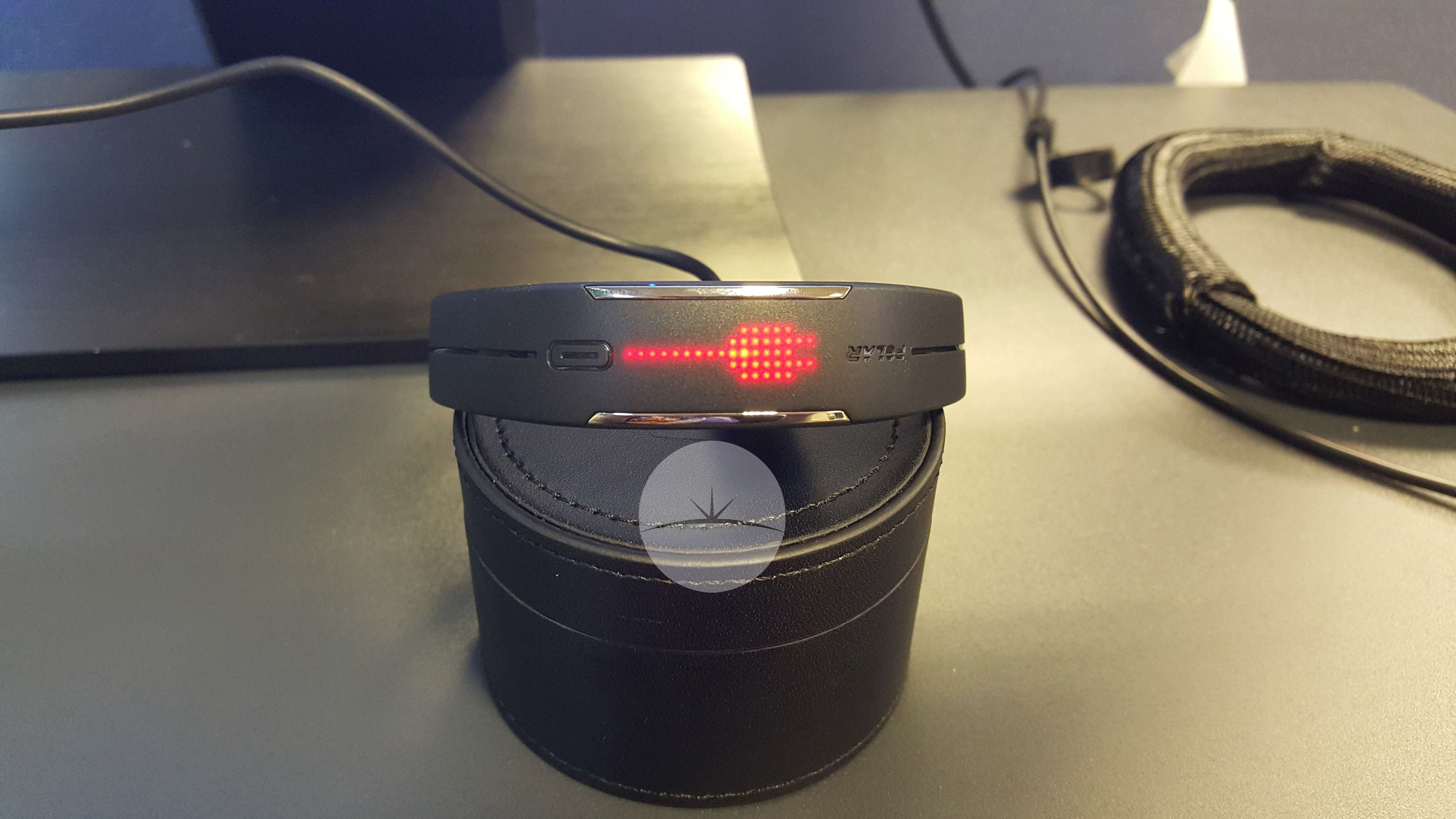 The look of the Loop 2 was a big debate for the team here. Some, like me felt the almost "retro" look of the Loop 2 was pretty cool. Especially the red LEDs glaring on the face to indicate various activities and stats. The Loop 2 comes in two "flavours", TPU and silicon, looking at it compared to the original Loop design changes are minimal. The clasp appears to be smaller in size, and there are some very slight visual differences.
The display is made up of 85 individual LEDs, which makes the display incredibly clear. So even a brief glance down, I was able to read the information easily. Though this is a different story when outside in direct sunlight, the display is noticeably more difficult to read when the sun is shining down on it. Though for us here in the UK I don't think this will be an issue at all!
There are no physical buttons on the Loop 2 at all, so the entire band has a clean smooth look and feel to it. Polar decided to use a capacitive button, this has the benefit of the aforementioned smooth feel, but the disadvantage of having to sometimes have a couple of tries on the button. So I found myself trying different ways to press the button, and found leaving my thumb on it for as fraction longer meant that 99% of the button presses were picked up. I have heard though the original Loop was plagued by this issue, and the Loop 2 response is actually better.
Now I come up to my biggest bug bear for the Loop 2, the fitting. Most popular wearables have various methods of fitting the band to your wrist, this could be with a strap, or magnets or a watch style clip. Polar have decided to do away with those much easier methods, and decided you have to cut the band to your wrist size! I spent probably around 45 mins unclipping the clasp on both sides, measuring my wrist, cutting back each side of the band, re-clipping the clasp and trying it on. If it was still too big, you would have to do the process all over again. This also means forget sharing it with your wife, or children, it's one size, which doesn't fit all.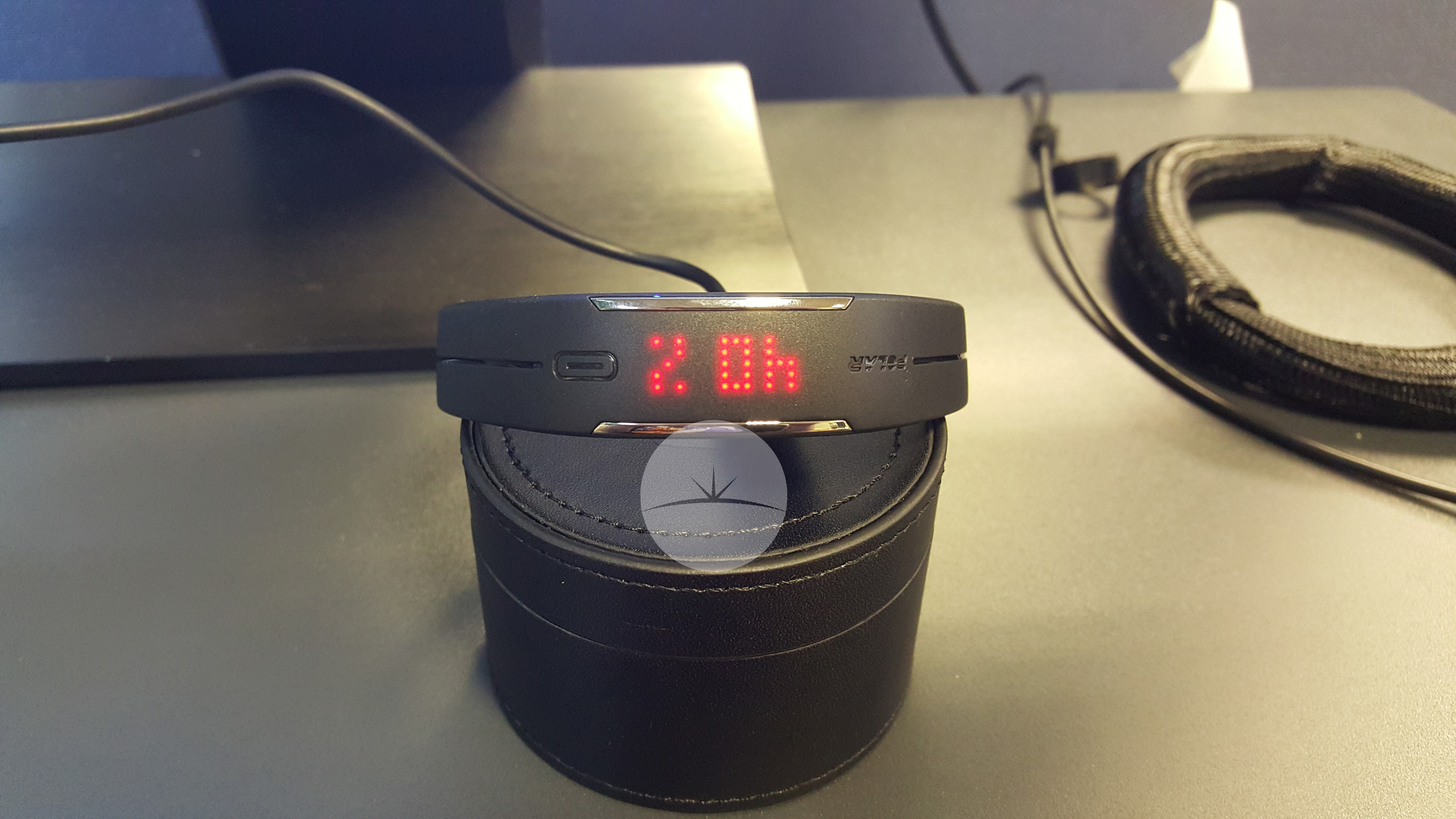 The Loop 2 cannot be used straight out of the box, after charging with the proprietary USB cable, you need to use that same cable to connect it to your computer. You then set it up with your personal details and which activity it will be used for. I was slightly peeved that I had to go this way round, as it meant I had to wait till I was home in order to install the software to set it up. I was too used to modern day bands just needing to be turned on, then bluetoothed to your phone.
The Loop 2 will track steps, calories burned, distance travelled, sleep and automatically tracks activity based on my movements. This means the Loop 2 knows whether i'm standing, walking, running, or sleeping and can be smart enough to pick up on various different activities I could be doing. Sleep tracking is completely automatic, so you don't need to worry about forgetting to tell the Loop 2 you are sleepy.
One major difference between the Loop and Loop 2 is the inclusion of notifications. For a text, the word MESSAGES appears on the screen, while calendar events also show, with CALENDAR. For phone calls, the name of the caller scrolls across the screen while vibrating. One funny thing is that the display only shows 4 characters at a time, so you may need to wait a while for a long name to fully scroll across.
Stats for nerds:
Weight – 38g
Thickness – 10.8mm
Width – 20.0mm
Rechargeable 38 mAh Li-pol battery
Battery duration up to 8 days with 24/7 activity tracking and 1h/day training
Easy wireless sync via Polar Flow app with Bluetooth® Smart
Custom USB connector for charging and data sync with PC or Mac via Polar FlowSync
Polar Flow web service compatibility with Mac OS X 10.6 or later and PC Windows XP, 7, 8
I found the Loop 2 really good to use, though the initial setup process of fitting it and setting it up is enough to put anyone off. Though now its all setup, I am a massive fan of the Loop 2 with its cool design and smart activity tracking. I will say that in the future (Loop 3) I would like to see the need for a PC to be removed, and the band to fit out of the box.