Lexar Professional 1800x 64GB UHS-II microSDXC Memory Card Review
With 4K showing no sign of slowing down, Lexar have decided to develop a new microSDXC that can reach 1800x or 270 MB/s. This is part of their professional line up which has always been a sign of professionalism and craftsmanship.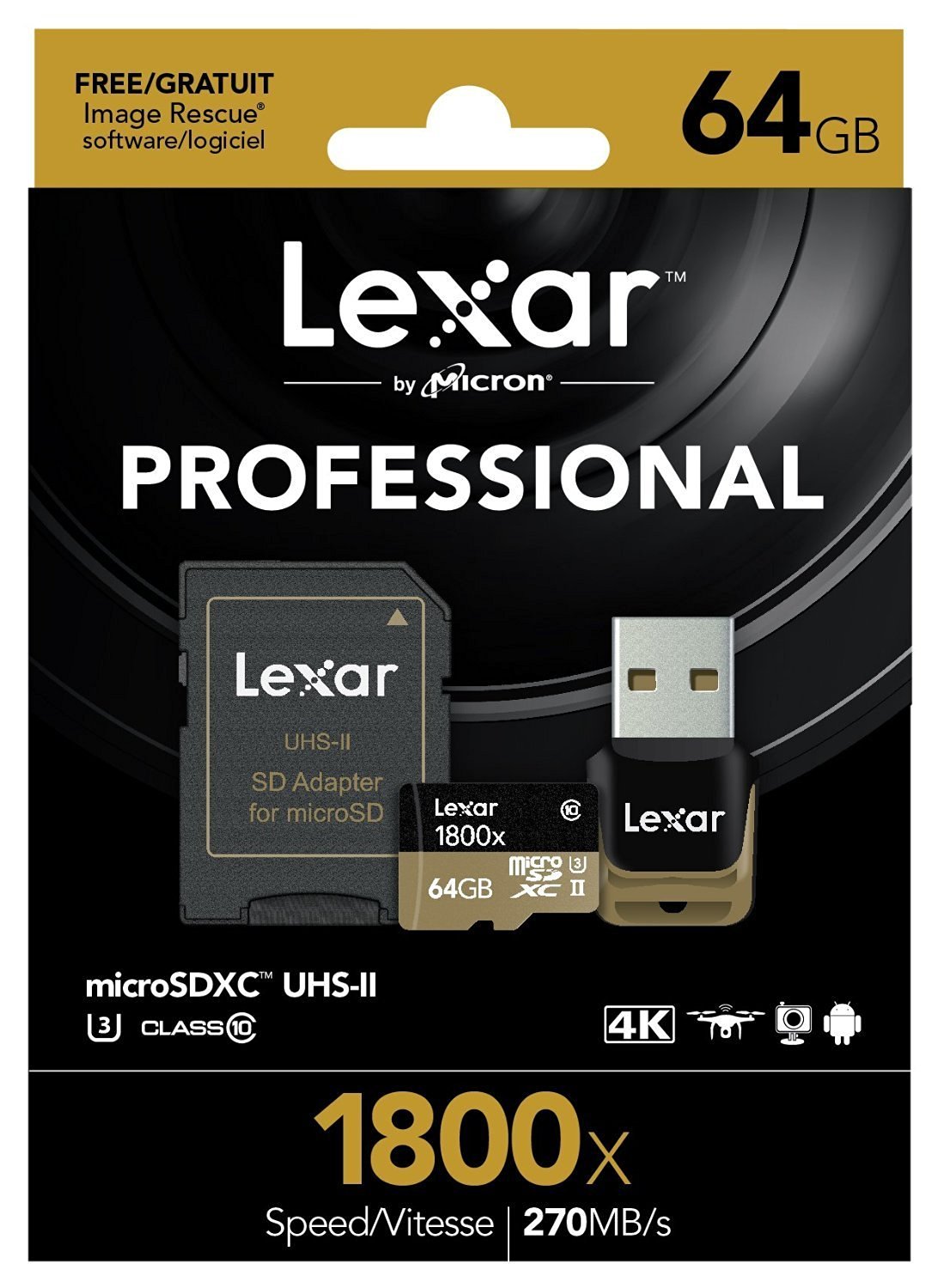 We are looking at a 63Gb model, yet it is also available in 32 or 128Gb sizes. The UHS-II means that this card allows up to 270 MB/s read performance, which is pretty good, as the maximum possible is 312 MB/s.
The memory card can be used in any microSDXC device, though it's recommended being used in UHS-II devices, as this allows more maximum performance. Lexar always like to include some goodies and provide a USB 3.0 UHS-II card reader, Image Rescue 5 software and an SD Adapter.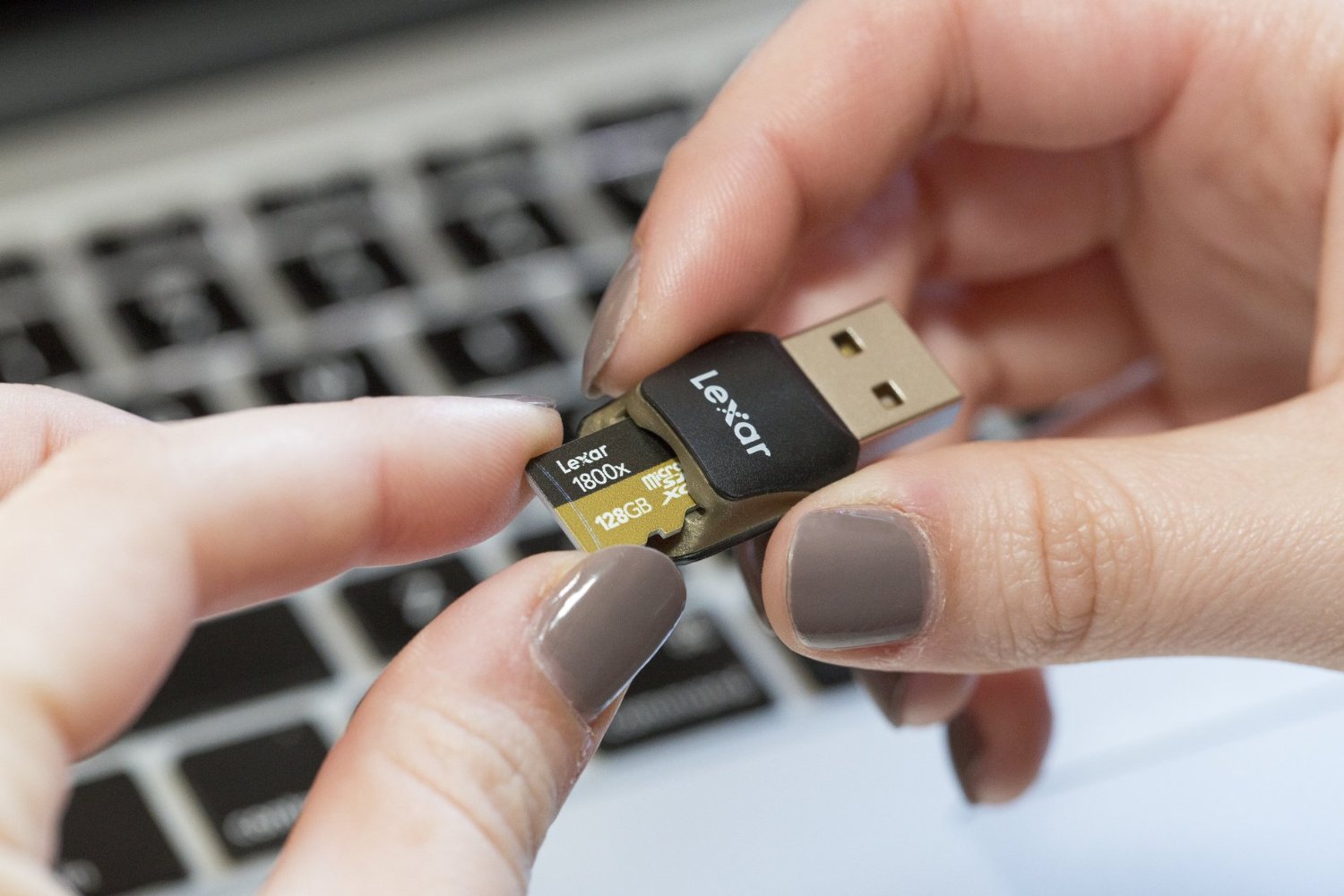 There isn't much faff with the packaging, inside you get the card, and two adapters. The card colours across an almost rose gold and black colour scheme, which is the same with the adapters. Using the USB adapter I managed to get a read of around 500 and a write of around 220. I was massively impressed with the way this card worked, and the possibilities it offered.
Product Highlights
High-speed performance—leverages UHS-II technology (U3) for a read transfer speed up to 1800x (270MB/s)
Includes microSD™ UHS-II reader for high-speed file transfer from card to computer, dramatically accelerating workflow
Includes an SD™ UHS-II adapter for easy transfer between devices
Premium memory solution for sports camcorders, tablets, and smartphones
Designed for high-speed capture of high-quality images and extended lengths of 1080p full-HD, 3D, and 4K video
Backwards compatible with UHS-I devices, performing up to the maximum thresholds of UHS-I speed capabilities (SDR104)
Accelerates workflow, so you can save time, beat your deadline, and gain competitive advantage
Includes lifetime copy of downloadable Image Rescue® software
Backed by expert technical support
Limited lifetime warranty on card and one-year limited warranty on reader and adapter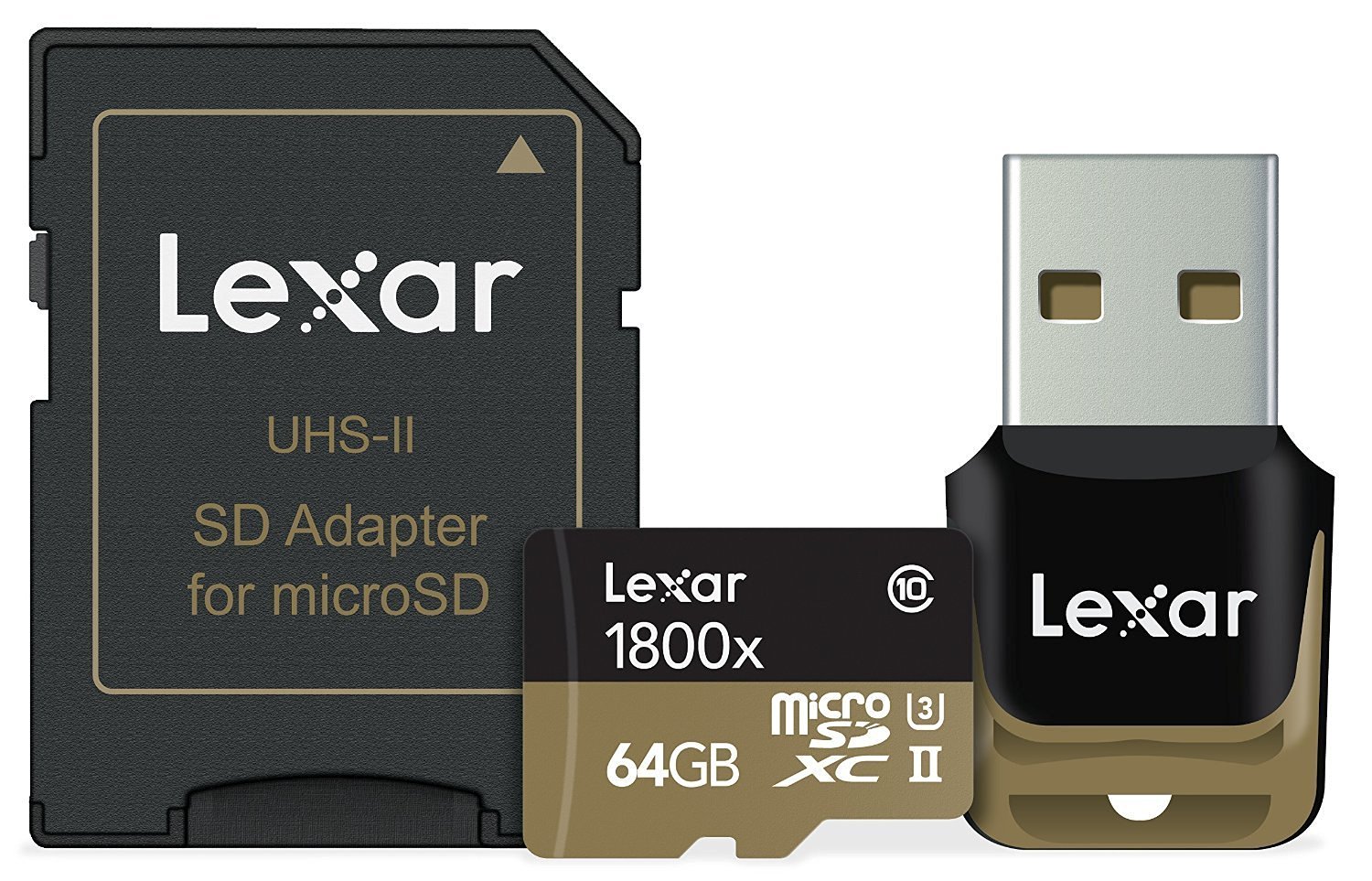 The whole card feels great and solid, whilst the adapters looks cool. I can't remember the last time I got two adapters with a card, and even then with the same colour scheme. You can grab a 63GB card for €136 from the Lexar store.
lexar.com/products/memory-cards/microsd/Lexar-Professional-1800x-microSDHC-microSDXC-UHS-II-cards.html