Review: TYLT VU SOLO Qi charger
As I should be getting my S6 Edge anytime now, a new world of wireless charging has opened up for me. As a HTC user, I was always jealous that I couldn't get my hands on some of these great products. I was amazed by the vast range of chargers you can get from any number of manufacturers in every shape, size, style and quality level. But in this never ending supply of chargers, TYLT have continued to make interesting and great looking options that make me feel like nothing else compares. The design is very unique, and the functionality is outstanding.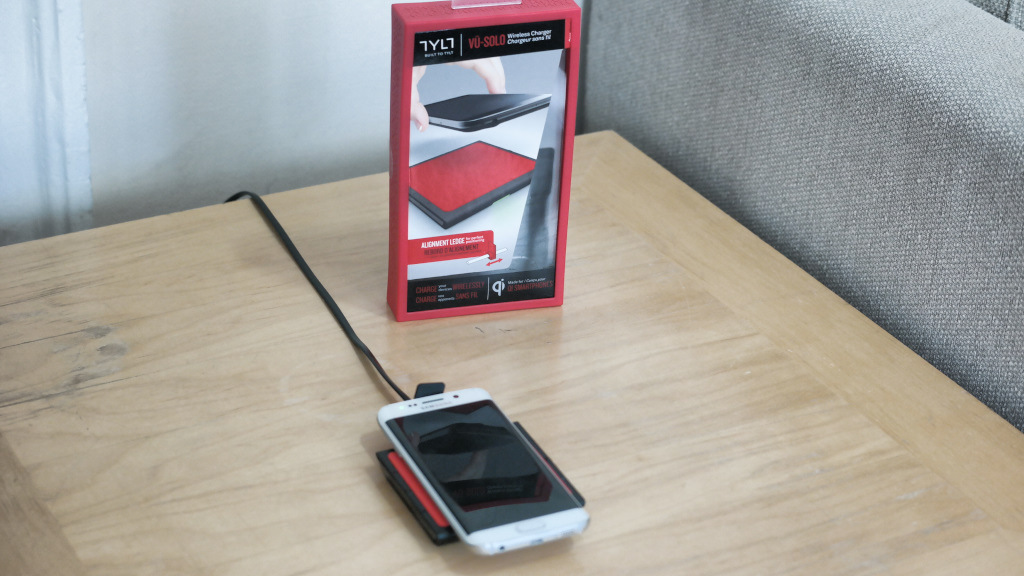 The VU SOLO is a more "traditional" (compared to TYLTs other offerings) flat charger. The charging portion itself is a 3.5-inch square soft rubberized pad with a raised TYLT logo that comes in four different colors — neon green, blue, red and grey. I like the colour offerings as it gives a bit more personality compared to the "black" offerings from other companies.
The rubberized pad hugs any device you place on there with confidence, but after a couple of weeks, does tend to pick up a lot of dust. The VU SOLO has nice little trick for helping you align your phone on the charger, each time you put it on. The flat tangle-free USB cable has a small bit of plastic on it that's adjustable, giving you guidance as to where you can place your phone for guaranteed charging. After adjusting the guide once with your phone to get a connection — indicted by a single LED on the front of the base — you can then just place your phone up to the guide and know it'll work, every time.
The charger base itself isn't very heavy, so depending on the surface you're placing it on, you may want to consider using the peel-and-stick adhesive pads on the bottom of the VU SOLO. I tested it on my desk and I found the pads to be a good idea. Though its now on the arm of my sofa, and it works really well. The pads allow you to pickup and shake the table, with the phone on and nothing budged at all.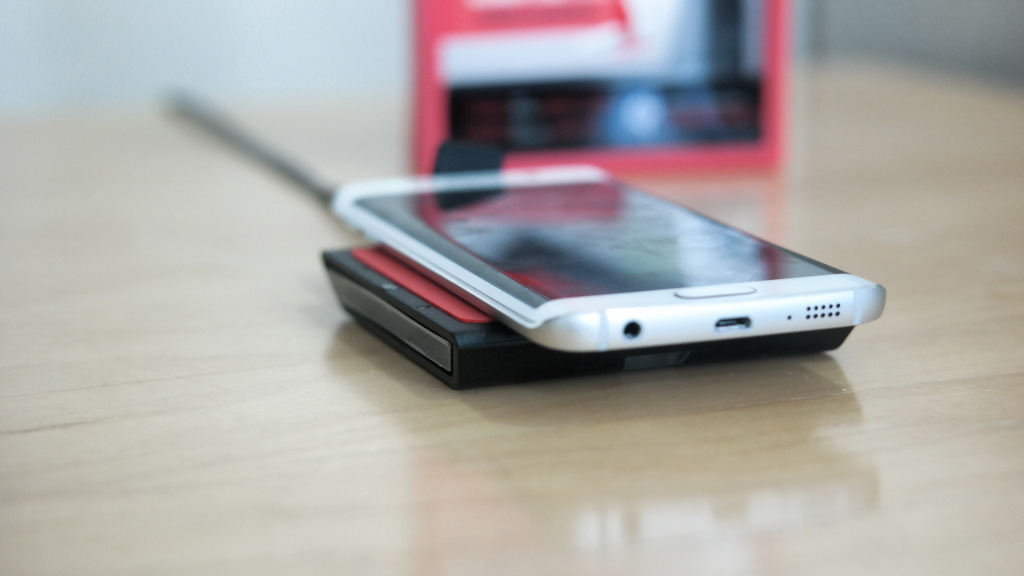 After using the TYLT Vu Solo for a couple of weeks, I can see why they are so popular. It's particularly good for fans of big phones, as the placement guide and large surface area give you plenty of room to place your phone without blocking the look of the charger itself. I tested it without the guide, and the surface is grippy enough to hold onto your phone, and the grippers on the base will complete the loop. Its not a cheap option, but when it comes to charging my phone, I always say buy quality.
BUY: TYLT VU SOLO Qi wireless charging pad ($49.99)