Wireless Stereo Headset / 3-Port Portable Charger Combo Deal
TOTU and RAVPower team up for this incredible sale, where BT-2 V4.1 Wireless Stereo Bluetooth Headsets and 3-Port Portable Charger get along to extend your listening and play experience, and now you can get both of them for just $61.98. This means that you will be saving a total of $38.00 since these two products both are priced at $49.99 on Amazon. To redeem the offer, just add the 2 items to your cart on Amazon and use the promo code 49T2OPIZ. The special offer will expire on April 30th, 2016.
This portable charger is pretty well-reviewed on Amazon where it has collected a 4.7/5 star rating from over 763 customers. This battery pack offers three USB ports for charging your devices at full speed. The 26800mAh capacity has enough juice to power a smartphone over six times and an ipad as well.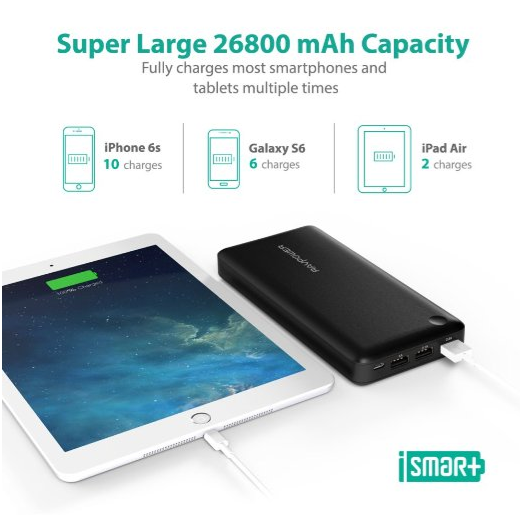 The BT-2 V4.1 Wireless Stereo headset employs advanced APTX sound and bluetooth 4.1 technology to provide fantastic and Hi-Fi sound and uses a thin layer of liquipel to make it being completely water- and sweat-resistant, and in order to resolve the fallout issue when you are conducting certain tasks or activities such as running and bicycling, the flexible ear hooks have been added to eliminate the need of readjusting the headset continuously. In addition, they are provided with easy-to-use and -understand controls and two of them have a press and deep press for the up down volume and song next/previous. The built-in mic enables you to take hands-free calls.The supplier that provides these workout-friendly headsets to us is the JBL original factory, with these headsets staying put in your ears when engaging in various outdoor sports makes you feel better, do we still need to worry about the "power-off" with a 26800 mAh portable charger in our bags?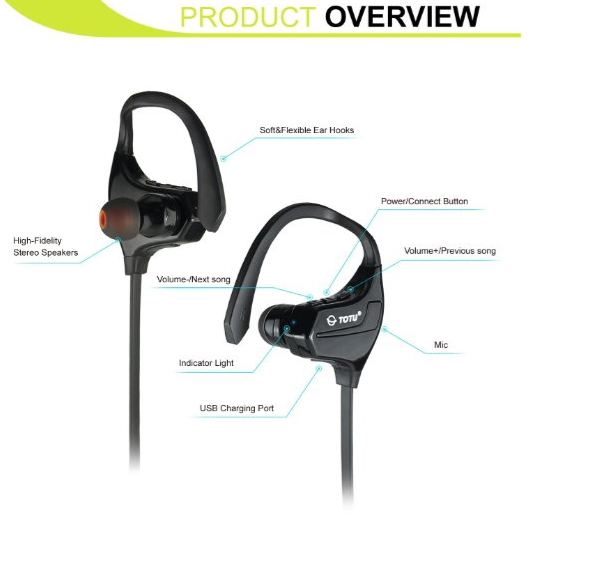 This promotion is brought to you by
 TOTU