The Biltong Man Review
Biltong is such a great idea for office workers and even gamers. Easy to eat, no mess and high in protein Biltong is a great snack. So I decided to check out The Biltong Man.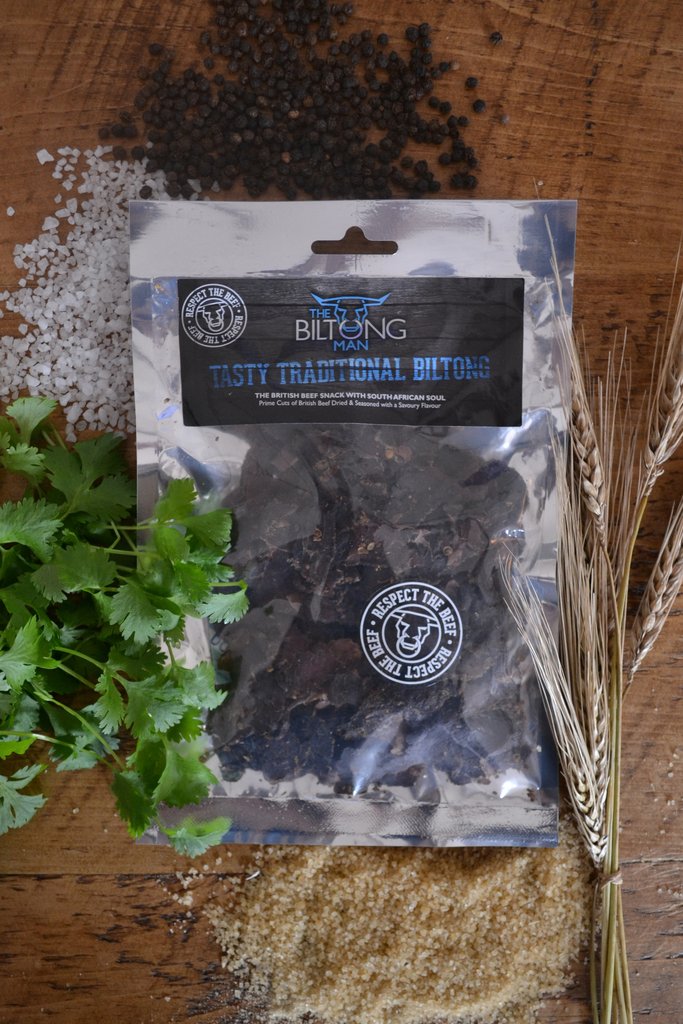 They come in small bags of 30g, all the way up to 1kg. When you first taste the Tasty Traditional biltong you can tell this has a lot of time spent on it. It's not like the packed stuff in supermarkets, you can almost taste the techniques used, and the quality of the beef is amazing. They even say:
"We have created our delicious biltong recipes with much passion & care, further complementing our ancestor's recipes, to capture mouth-watering flavours"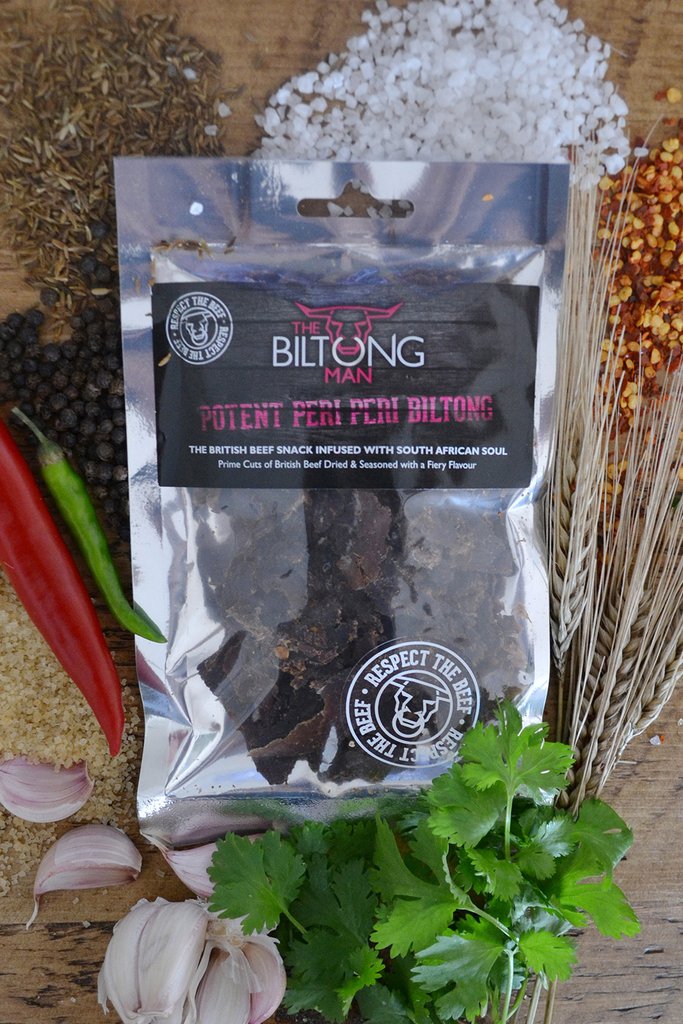 This stuff is so tasty! They also offer a huge range of flavours, Nice and Spicy, Potent Piri Piri, Garlic and Traditional. My favourite has to be the Fatty Traditional. This goes one further than the traditional flavour and adds a little almost caramelised fat taste, and makes it a little bit sweeter than the others. It almost feels like they should be eaten with a cold beer by a barbecue.
Nothing changes with the ingredients either, its always beef and then the base ingredients, with the flavour thrown in. If you are a gamer, these bags are a great source of protein and are clean to eat, so no messy keyboards after. They also last a long time, and as I said can be re-sealed to eat as you go. The biltong isn't too dry either, and just moist enough for me.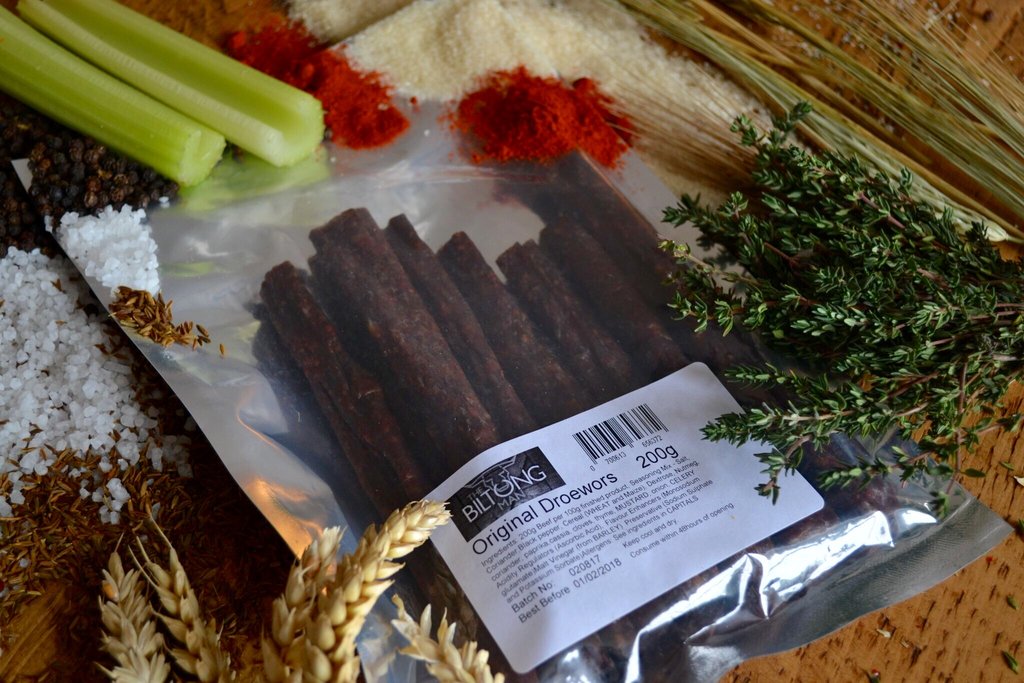 The Garlic Droewors were equally as tasty with a slightly subtle garlic taste to it. The Piri Piri Droewors had a really good overall taste, and that hint of chili really adds a whole new dimension to it and was a really nice surprise when you first eat it.
Due to the casing they are placed in, these are really easy to eat on the go. You can rip off a small portion to have at your desk, or snack on a whole one as you work. As I said these are different to Biltong, and as such I would say are a definite treat to try.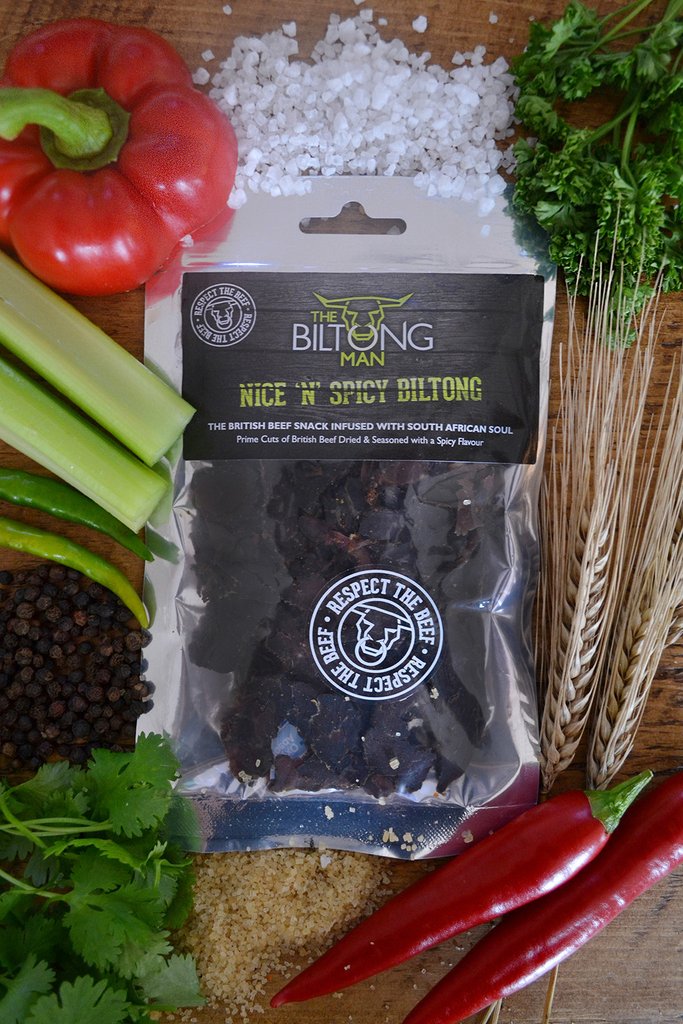 To say these guys are passinate for Biltong is an understatement. They live for it and wanted to create a great product for people to enjoy and they have. For only £9.55 for a 5 30g bags, and orders over £30 being free delivery. I will definitely be making an order this month, to keep me going over Christmas. For you readers, please use the code INTRO10 to get 10% off any orders.