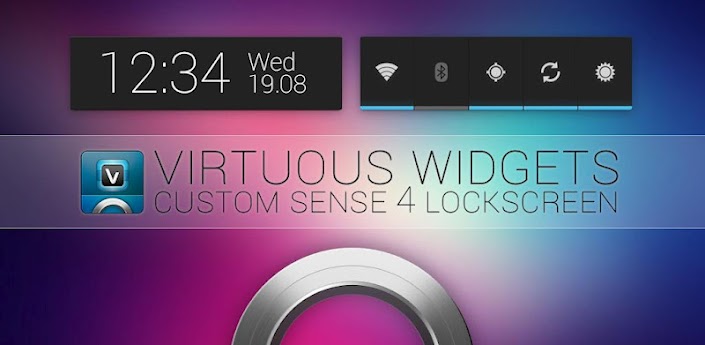 Its always a good thing to see, when a XDA group branch out into mainstream releases. I have always been one to avoid custom lock screen apps, as they are affected by the phones performance and can lag or not work.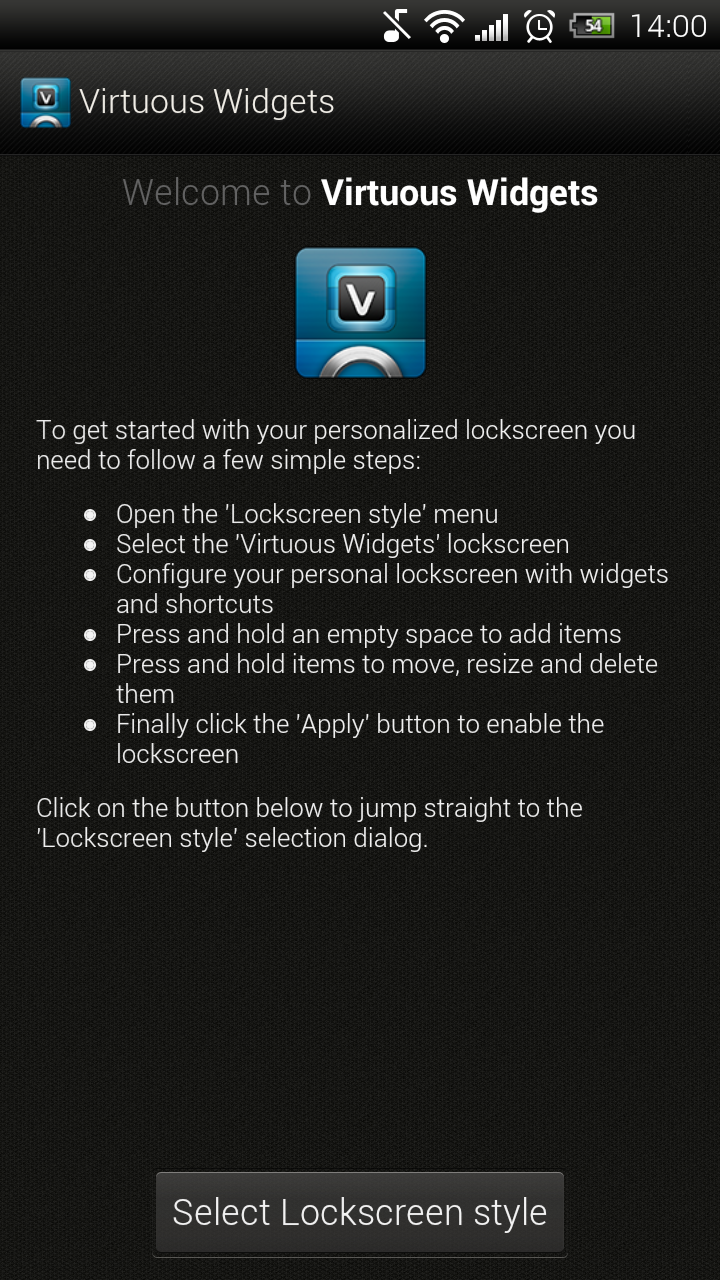 The app is very simple to set up, you simply select the lock screen from the long Sense list and then hit Settings. The app offers the instructions on the first screen so there is no confusion. One thing I noticed is that's its not overcomplicated, there's no additional settings, ring styles etc. So in under 3 mins you can have this up and running your phone.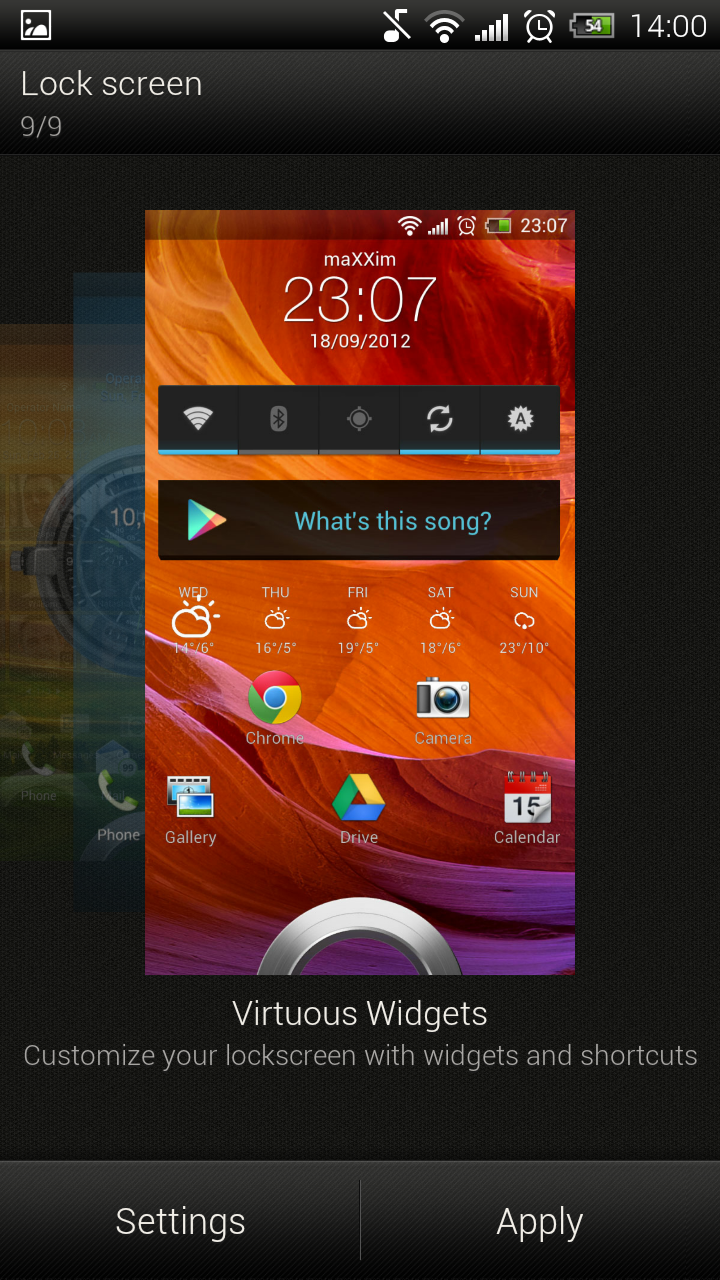 I also like this app due to it not taking over the Sense lock-screen, but more integrating with it. You don't lose any of your four short-cuts, if you're listening to music the controls still appear on the screen. Unlocking on previous apps sometimes lead to having to unlock again via the original screen. You wont get that with this app, as I tested this by running a huge amount of games and apps, locking the screen and then checking the performace. It opened without any problems.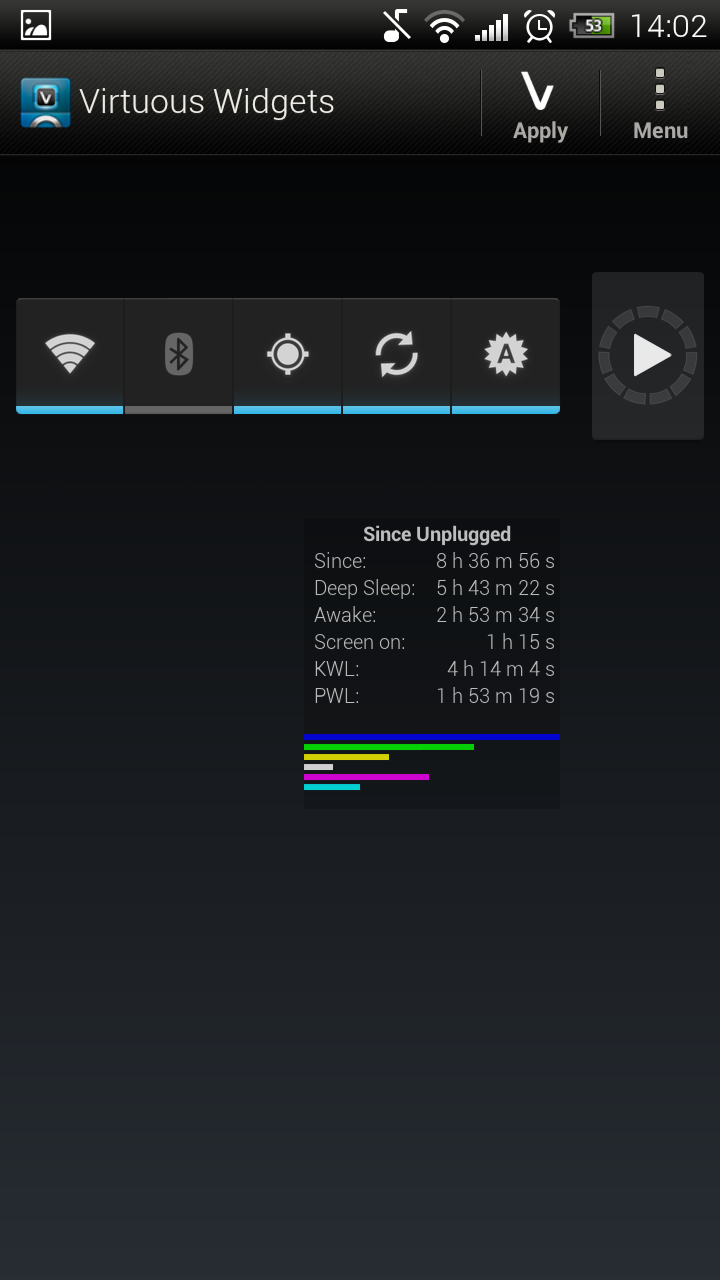 Adding widgets is a breeze, simply touch and hold on the screen, select what you want to add, and then you can click and drag it to position. Even on this screen I can admire the simplicity of this app, a simple "Apply" button and that's about it.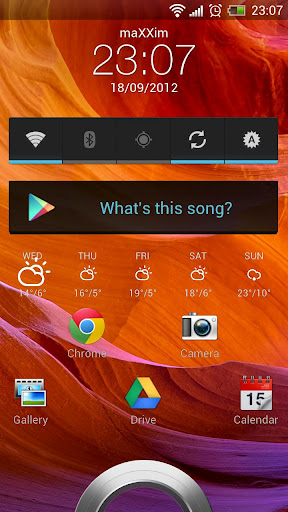 This is a great app, its offers all the functionality and performance you need in lock-screen app. I was happy to pay the £1.99 for Virtuous Widgets as it actually did what I wanted it to do, and I highly recommend it. As always play store link included, enjoy!