"ZuziLite" is a multi-function lamp that has added a new paradigm to the functionality of portable light sources. No other portable lamp comes close to matching its advanced features.
Sometimes, all it takes to turn a good idea into a great idea is a little ingenuity. Such is the case with Zuzi Tech's new product release, "ZuziLite". This innovative new portable lamp is the first such product in the world that incorporates such a combination of second generation features. Everything about it is new technology, from its LED lamp source to its App controlled features. The company reports that they have had a phenomenal response from everyone who has reviewed the "ZuziLite". It's easy to see what separates "ZuziLite" from all other portable lamps, a look at its features is a real eye opener.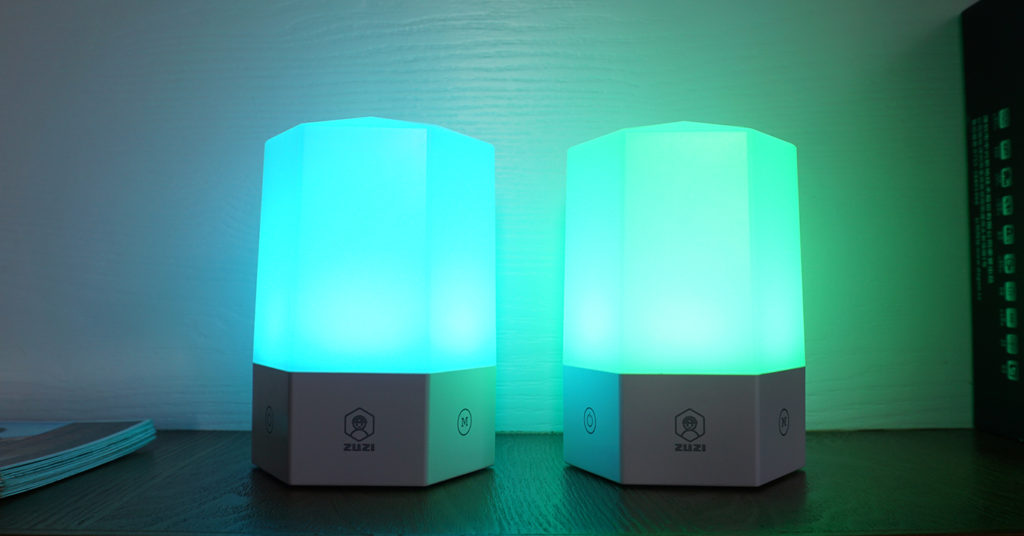 Wireless: Charging station separates from ZuziLite. The lamp is extremely portable with 600 lumens and is dimmable. Brightness is adjustable by the Smartphone app. It works for 10 hours per full charge. Can be taken anywhere. When it needs a recharge, connect it with a USB cable to any power bank, car charger or phone charger.
Customizable Light: Various lighting modes, including nightlight, mood lighting, alarm, flash, heartbeat, music, color selector, looks fine on any table or outdoor occasion. No need for additional mood lights any more.
Intelligent: App or capacitive touch controlled. Smooth operation with fun tricks like interactive color games and music lighting.
Stylish: Minimalist design to best fit on the nightstand, coffee table, outdoor activities, etc.
Color Choices: Choose from 16 million colors controlled by the App.
Entertaining: Includes a collection of interactive games on the ZuziLite App for entertainment: colored bubbles, shake & dance, color & baby, color selector, etc. Light can pulse with the beat of a person's heart……..shows their love.
During a recent interview, a company spokesperson made these comments: "The main feature of this smart scene lamp in the market is that it can provide different lighting modes according to the needs of different scenarios. The Zuzi wireless smart scene lamp can not only do so, it also can realize different light-luminance and it has various color temperatures."
Zuzi Tech has launched a crowdfunding campaign on Indiegogo.com. Funds will be used to take the ZuziLite to the next level. Mass production is costly. Tooling and molds, components, Certifications, all add up. As a startup, they need the public's support to bring ZuziLite to market so all can enjoy this innovative new product. Great perks await all who contribute. Imagine being part of something that can change an entire industry. It is all about choices, so why not choose to support a game-changing product. For a look at the crowdfunding campaign: ZuziLite Indiegogo Campaign