Yes folks, this is a review of a Micro USB cable – but it's a cable with a difference. Does your cable have it's own LED? Maybe, but how about an alarm?
Compatible with all USB chargers, this electronic accessory was created specifically to solve the problem of forgotten chargers. Just as the name implies, this cable "leashes" your device to its power source, charger, issuing an audible alert when you unplug your device. This ensures that you never again walk away without your charger.
So the idea here is that if you're in the habit of grabbing your phone from the charger, that you might do this when you're travelling and leave the charger behind. Although it's never happened to me, according to the ChargerLeash website this is a pretty common occurrence.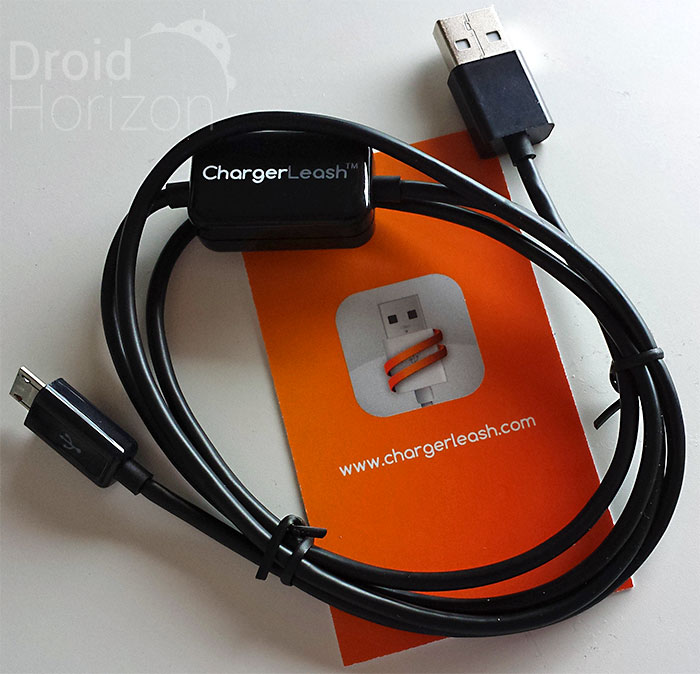 As long as the cable stays connected to your device it will stay nice and quiet like cables normally do. A green LED lights up when plugged into a USB socket, and will go out once you pull it out again. However if you disconnect the phone or tablet from the cable then all hell breaks loose. Okay hell is an exaggeration, but the LED will flash red and the speaker emits a repeating warning tone (not loud enough to scare the dog, but enough to get noticed and become irritating).
Apart from reminding you to bring your charger, another benefit is that it can save you electricity by reminding you to turn off or unplug your power adapter.
The last benefit is anti-theft. Waiting at the airport it's great to find a power socket and give your device's battery a boost, but they aren't always located at a very secure location and I'm always wary to relax and close my eyes. In this situation it would be very useful to have a cable that alerts you if someone snatches your phone.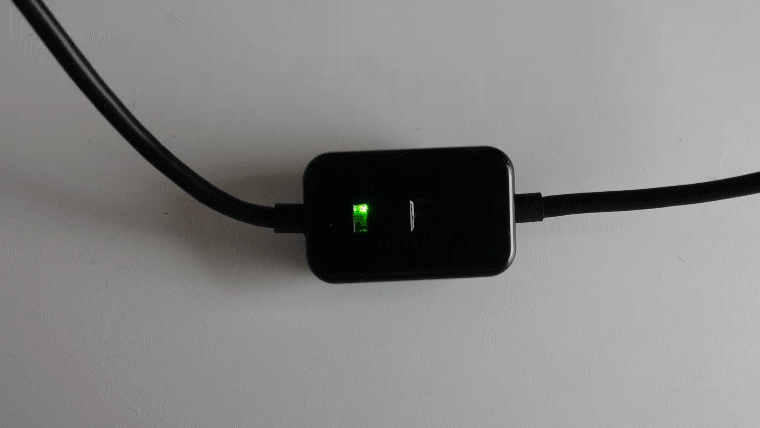 The cable itself is very good quality. Some charging cables skip data sync functionality or don't allow your device to charge at the maximum rate. I was happy to find this was not the case with the ChargerLeash, which will transfer data when connected to a PC or provide a full 2A charge to my devices when connected to a 2A adapter.
ChargerLeash are working on a profile app which will allow better control of the cable, disabling the alarm when you're at home or at the office but re-enabling it again when you go out.
The ChargerLeash website has this cable priced at $22.99, and shipping (another $3.99) is currently available to the United States and Canada. If you're worried about losing your cable, then you'll be able to pick up quite a few normal micro USB cables for this price. So it will likely be more the security, energy-saving and environmental waste reduction benefits that will influence whether the price is worth it to you or not.
You can check out this Micro USB cable, plus iOS and multi-tip versions at the ChargerLeash website link below…