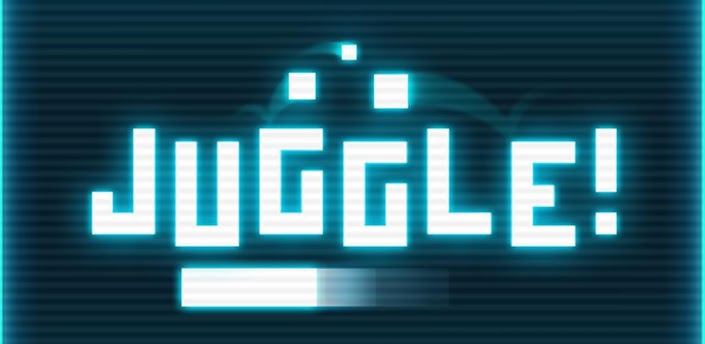 JUGGLE! is a heartfelt tribute to classic gaming. It's a trip back in time to the origins of arcade games that captures the 1970s vibe but is enriched by a contemporary twist.
Use your paddle to bat balls into the air. The more balls you juggle, the more points you score. It's as simple as that. If only it was so simple to stop playing once you start…
Heart-warming retro styling with a distinctly modern flavour.
Space-age audio effects take you on a trip.
A choice of five paddle sensitivities. This helps fresh players get settled AND offers the connoisseur a new thrill.
Adjustable timer position to suit left- and right-handed players.
Rotate the device 180 degrees for devices to help on devices where you might otherwise touch the buttons during play.
Pause the game by tapping in the top half of the screen.
Created for the grab and go gamer for a quick play, when you have 5 minutes, which quickly turns into half an hour. A type of game that's been around since the beginning of gaming. It's a tried and tested formula that people still enjoy. I do.  Not exactly a Pong clone but along those lines…. Newer options like… 3-minute game, 5-minute game & endurance add a little bit more options but the game has been designed to be as simplistic as possible, which in-turn, attracts a wider audience with ease of play and grab and go style gaming. On the loo, waiting on a bus… You know what we mean.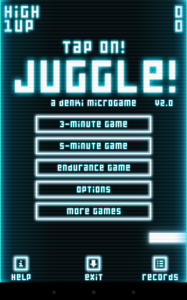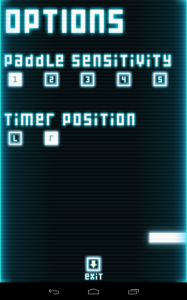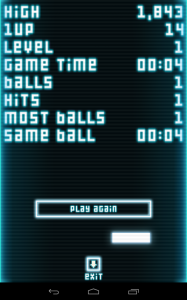 A fast paced game that runs very smooth and offers an addictiveness, of sorts, to beat your high scores. No sign in or share said results with your friends though (Not even via Facebook!! Shock! Horror!). Zero ads, zero In-App-Purchases and priced reasonably, on sale, for £1.22 GBP, We'd recommend downloading and pass it around the family at home for a few laughs because every age can play. Great for kid's Eye-Hand coordination, great for the old folk's reflexes.   
As always, we have provided a link, below.