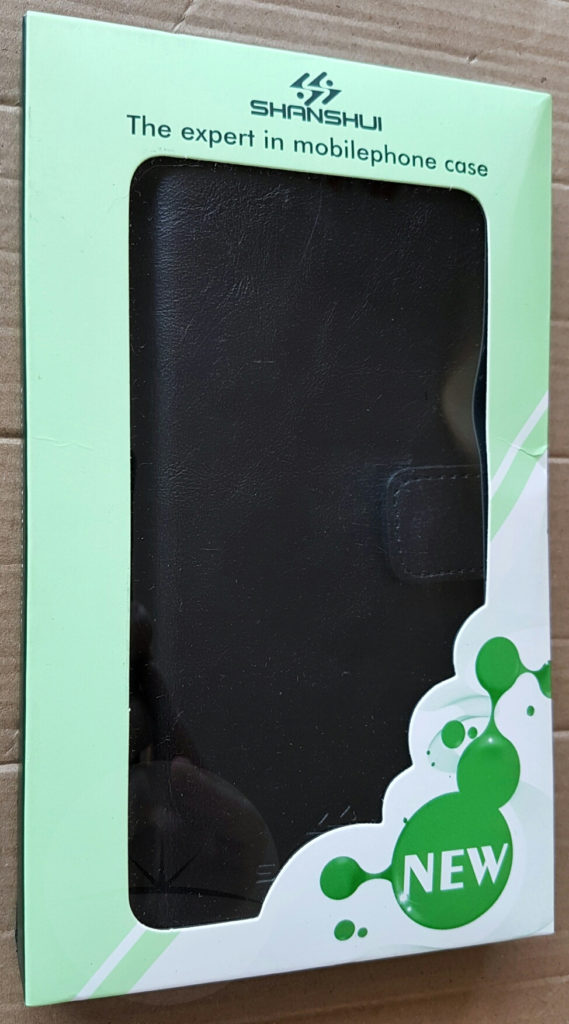 When you write for Droid Horizon you end up reviewing quite a few of these wallet style cases. They all have a similar design with a fold-over front cover and pockets that hold a few of credit cards and some notes. There are pros and cons compared to other kinds of case, but for me the innovative design of this case addresses all those cons.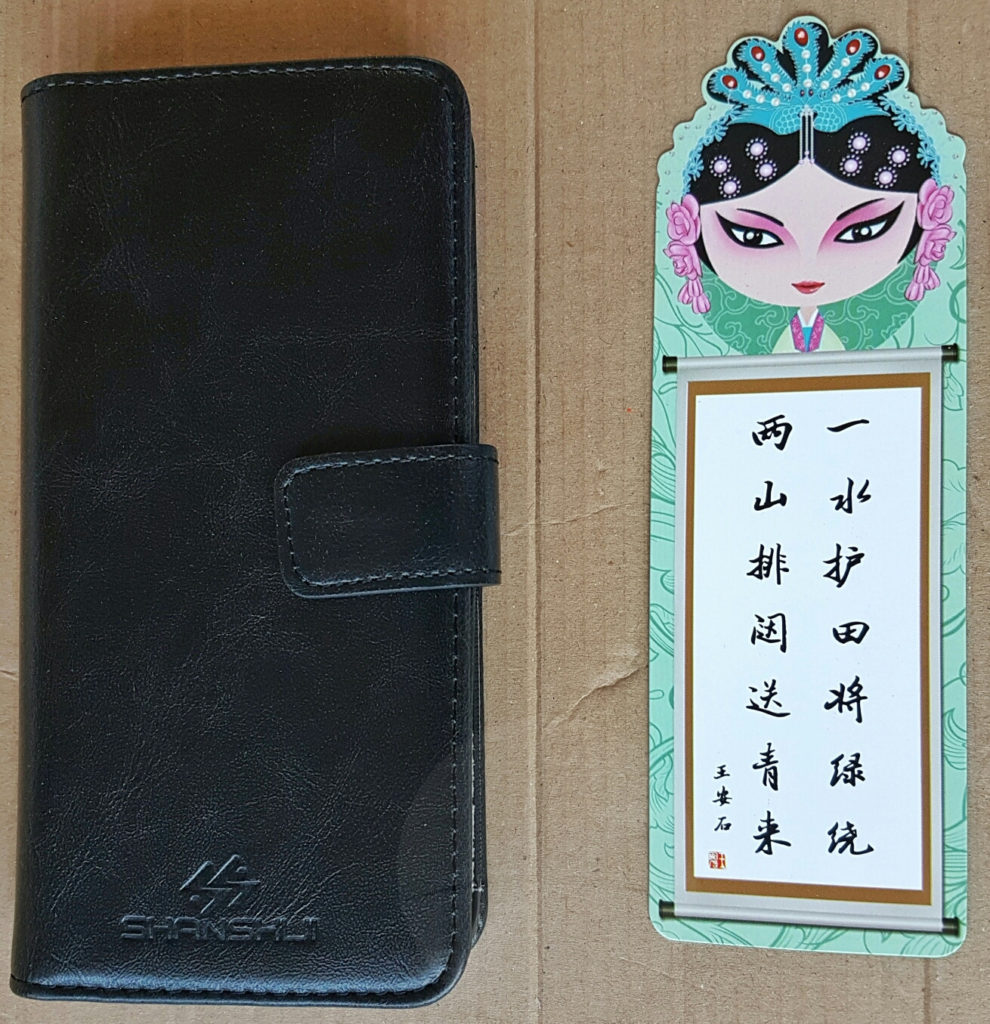 While it's not genuine leather, it is really nice quality and well stitched – based on PU leather cases I've had in the past I'd expect it to be very durable. Available in a choice of 4 colours, this case has a distinctive SHANSHUI logo on the front that makes it look stylish compared to many of the generic cases available. A strong magnetic strip holds the case closed. This works really well and should even keep the cover closed during a fall.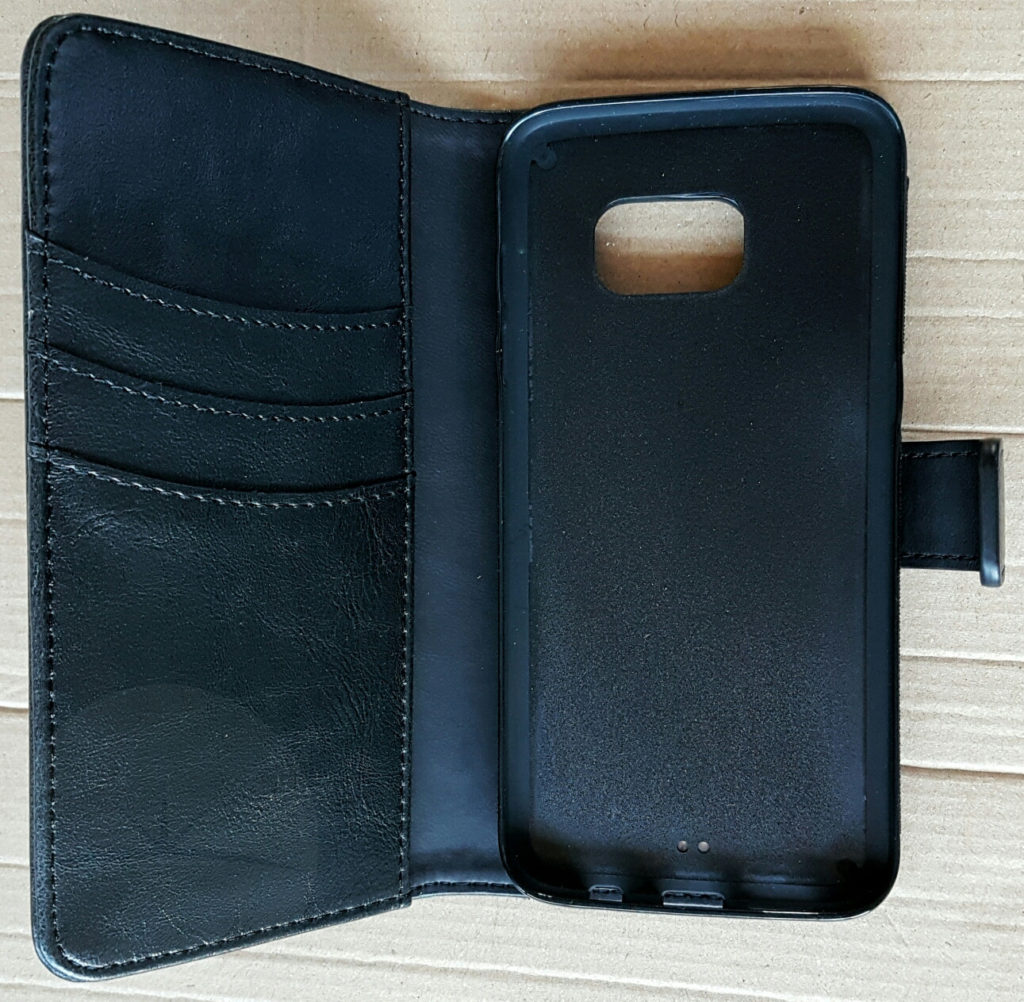 Inside you find the big difference between this case and the rest on the market. Most have a bracket for holding your phone – half of which is permanently fixed to the back of the case allowing you to prop up the phone in the landscape position for watching media. Instead here you get another slimmer case that sticks to the wallet using strong magnets.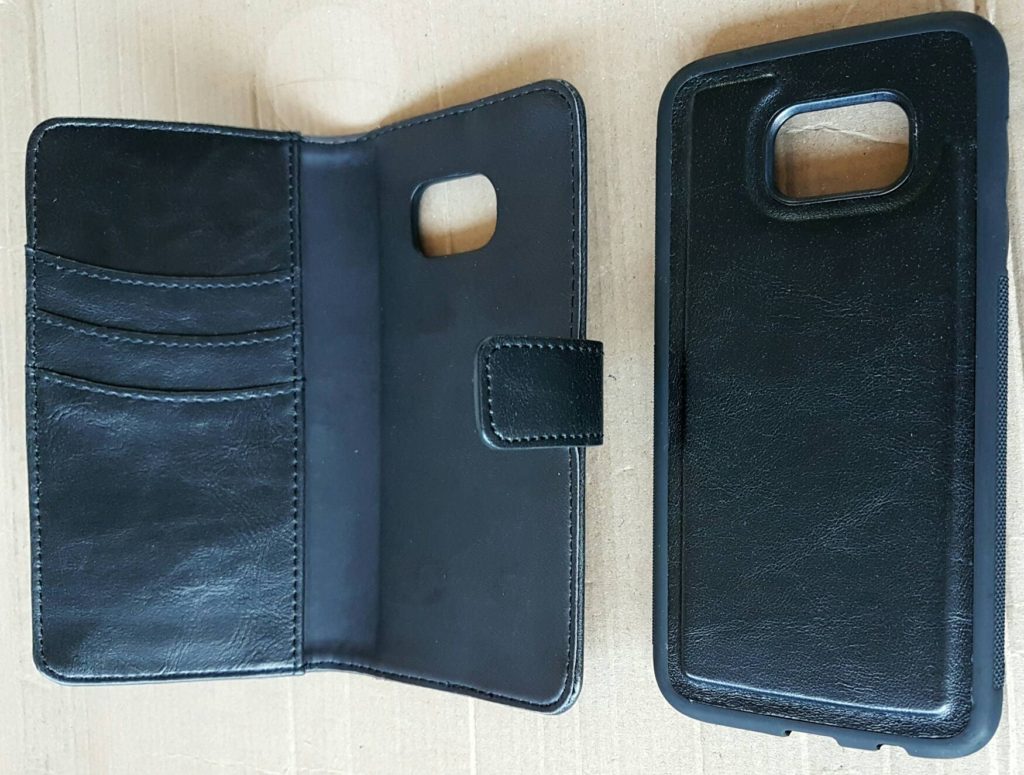 This detachable inner case has pleather on the back and grippy TPU on the sides that make it a decent case in its own right. The S7 Edge slips inside easily with well positioned cut-outs allowing access to all the ports. The magnets allow it to be easily removed while you're using the phone and once you put it back it snaps securely into place.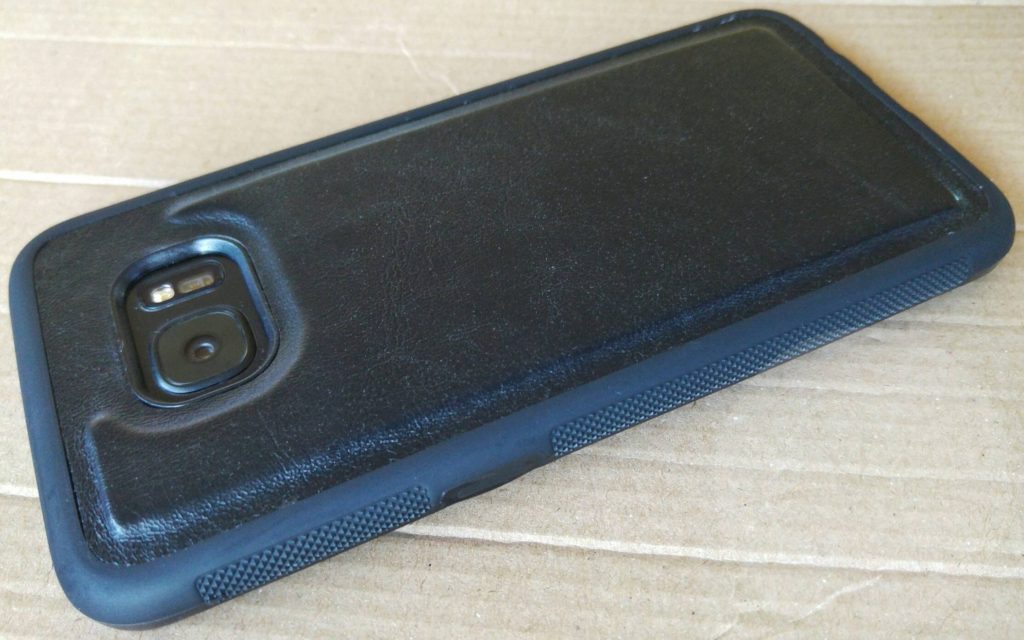 The grippy inner case feels good in the hand and doesn't impede the usability of the phone in any way. However as it isn't very thick it only offers what I'd consider to be minimal protection. The beauty of this solution is that when carrying your phone around you can leave it inside the wallet which gives great protection to the corners and screen. If the wallet is getting in the way then simply remove the phone while you're using it. Normally the front cover of wallet cases annoys me flapping around or blocking the camera when I'm taking pictures – here I can just remove the phone and this isn't a problem.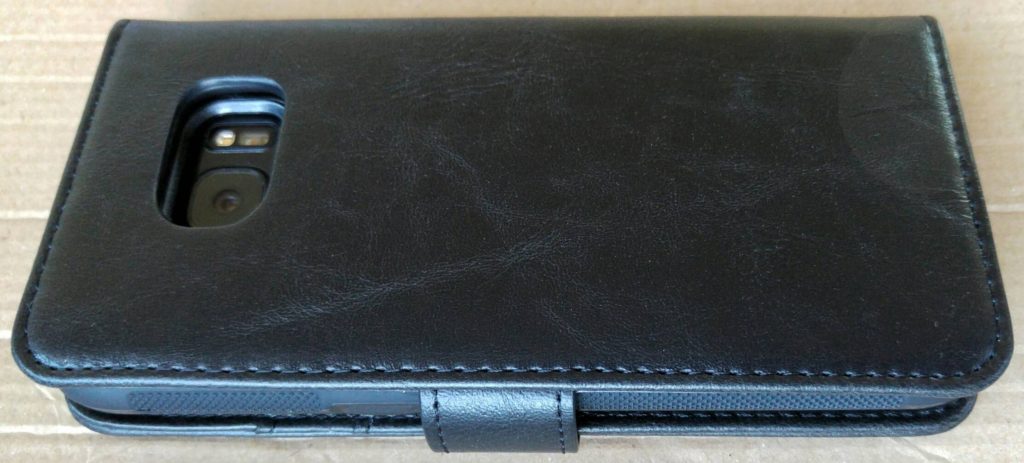 I really love this good quality, inexpensive, stylish and innovative case as it gives you the best of both worlds. Not only is it a thin case that feels great and doesn't get in the way, but you can also easily carry it inside the top protection of a leather wallet style case.  You can currently get it for a range of phones for just under £13 at Amazon…