Sonic Dash – Review
Finally! Out of all the versions of endless runners out there, its great to finally see a game that feels suited to this genre. Sonic has always been one part platformer and one part endless runner. There's rings, jumps, bad-guys and spinning hedgehogs. There's a lot of places Sega could of made errors, IAPs, Graphics and the transition to a mobile device. But I feel they have done a good job, mostly.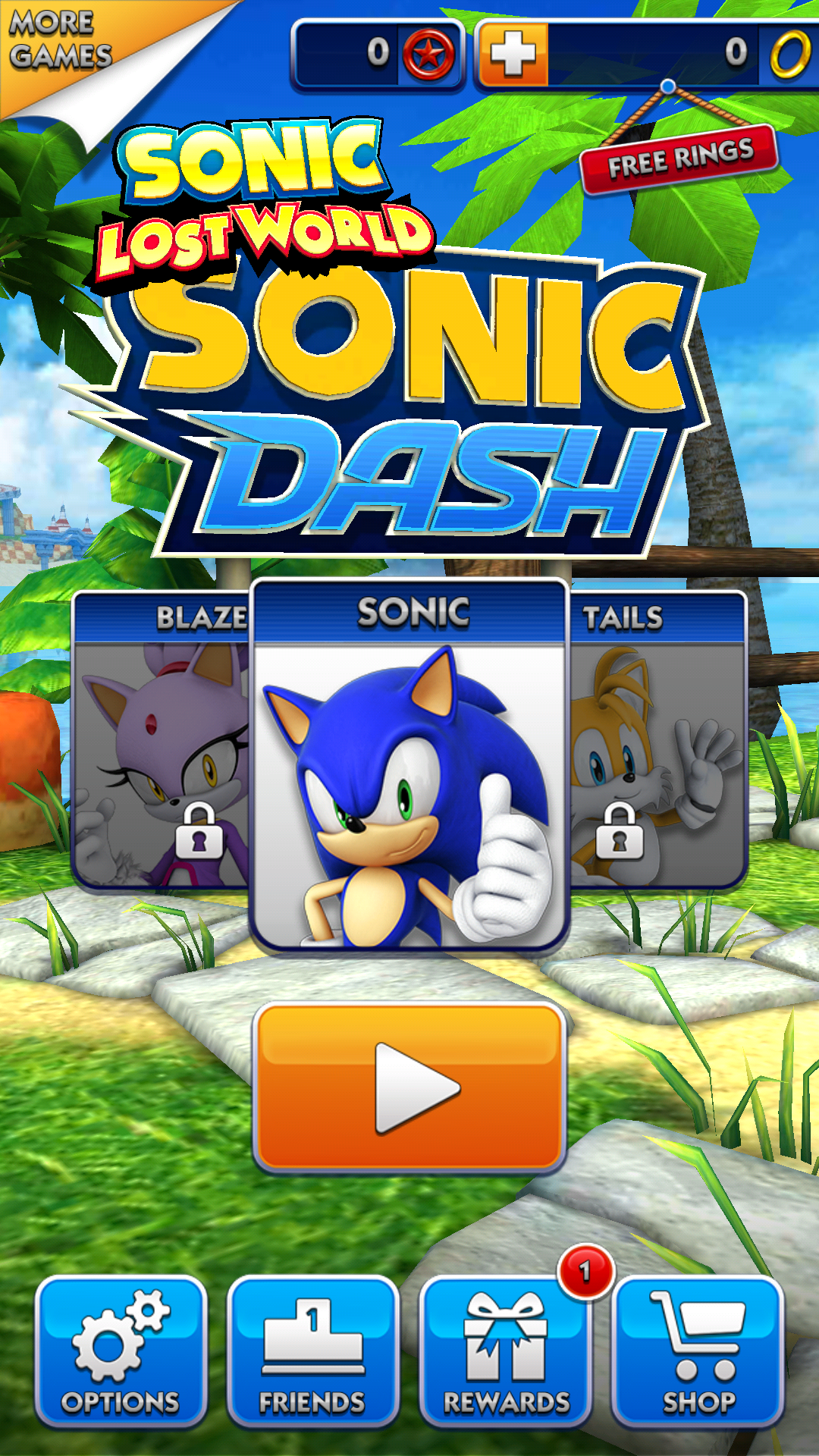 Sonic Dash is a time-waster game. It has no end goal, which is the point of an endless runner. Sure there are IAPs to help you get further, but lets face it we all know there is no end in site. Sonic Dash tops all predecessors with its shiny graphics and its intuitive controls. No more tilting the phone and almost dropping it, its now all done with swipe controls. These controls help bring you into the game more.
The whole control system works perfectly and me and Sonic didn't have any issues with what I wanted him to do. It just feels so much more up-to-date and polished compared the Temple Run which compared to Sonic Dash feels slow and old.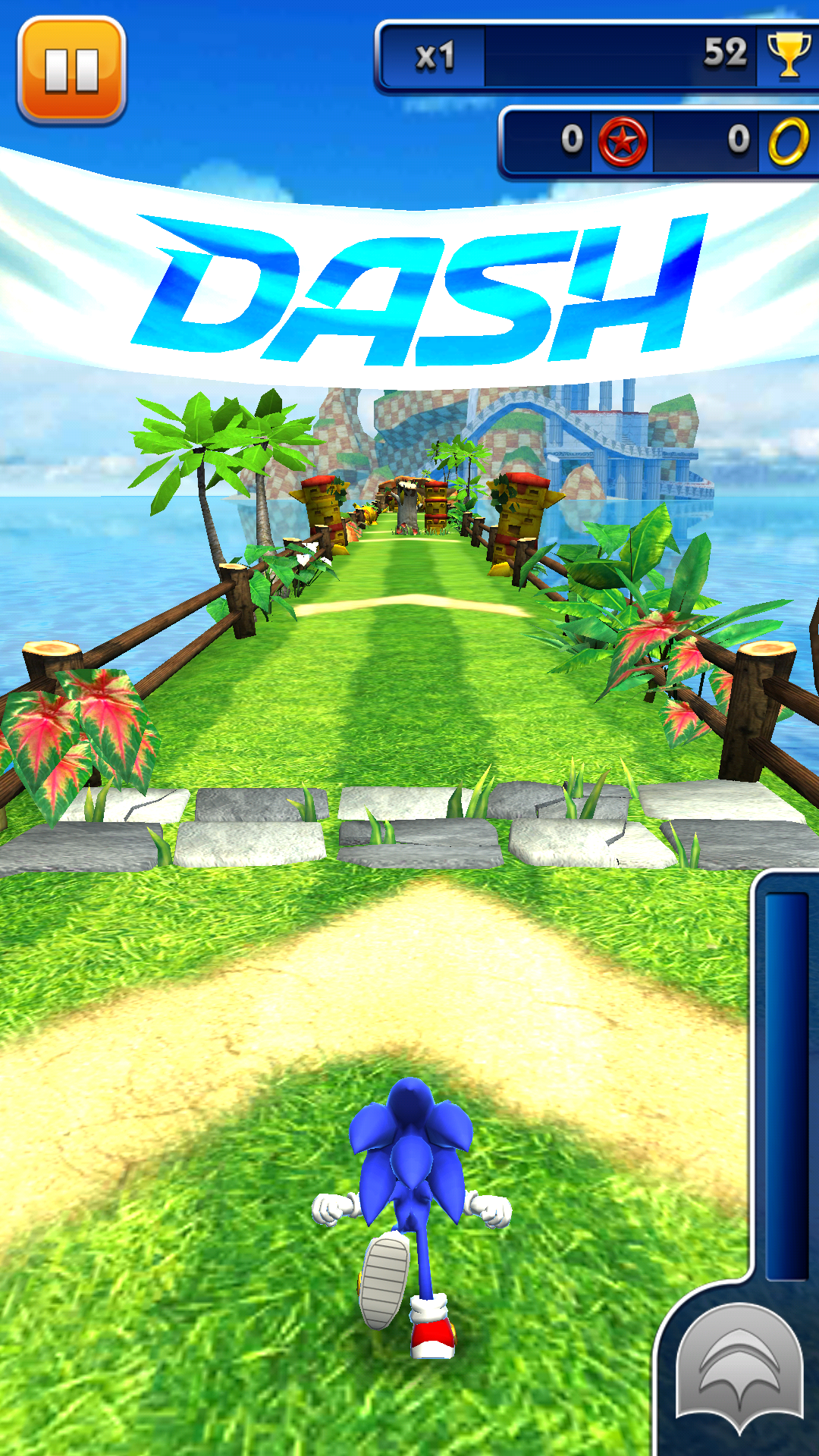 One area Sega appeared to concentrate on were the graphics. Everything from Sonic, to the landscape looks bright, colourful and polished. You can see the course in the distance and the game renders it all with no effect to performance. I didn't experience any issues with the graphics, no static or glitches.
People forget sometimes that though gameplay is a key element, so is design. A game could be great, but if the look isn't there then people will get bored, this doesn't happen with Sonic Dash.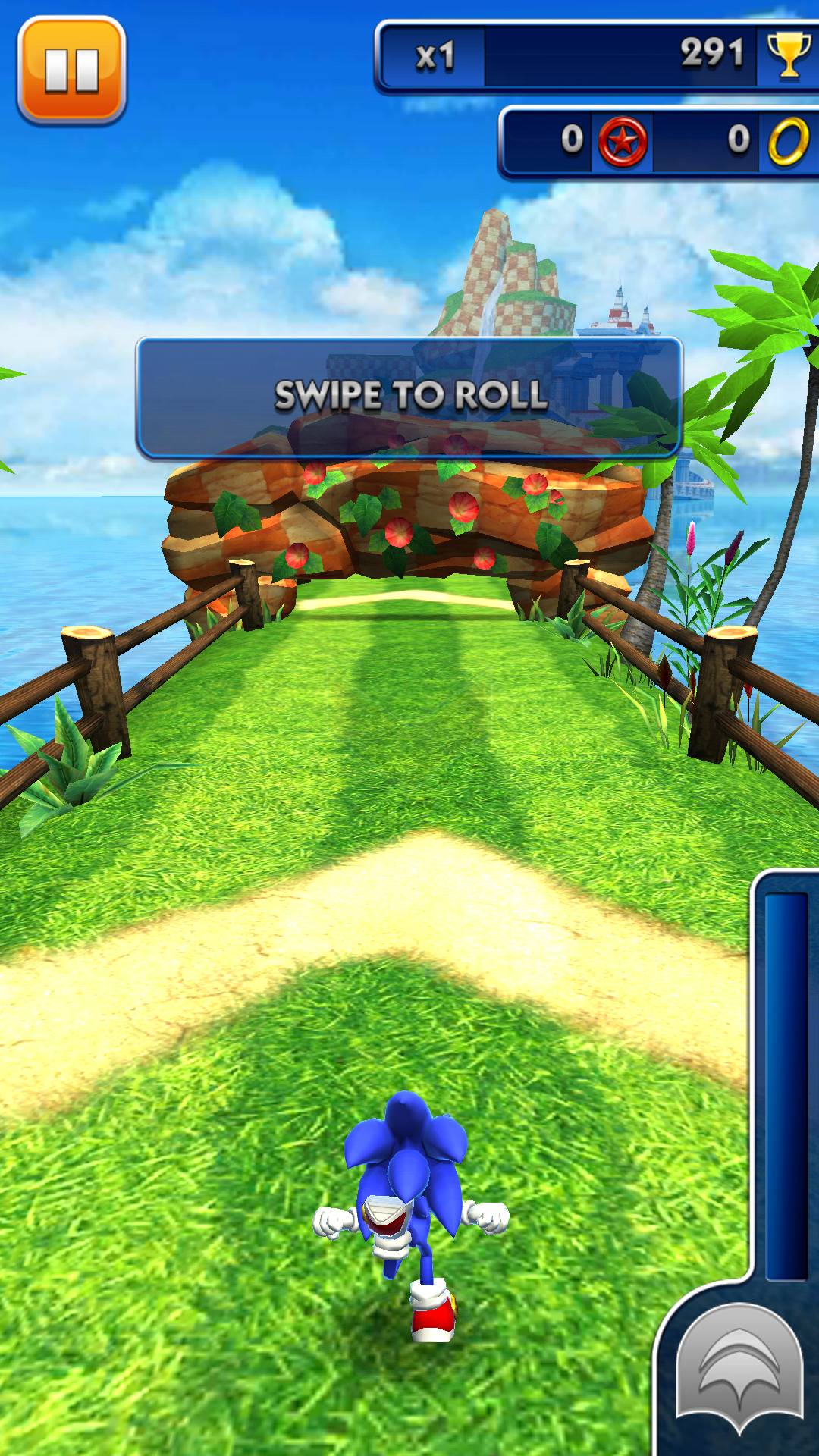 putting the controls and graphics to one side, a place where Sonic Dash falls short is the game mechanic. If you hit an enemy, you would expect to die. But if you hit a wall you die and lose all your progress. You also have to hit "bank" checkpoints, allowing you to save your rings. This means if you have been running a long time, racking up those rings and you die. You not only lose all the progress, you lose all the rings too.
Another part of the game is the environment. At the time of writing you'll encounter just two environments throughout the game: the Green Hill Zone, and the Seaside Hill Zone, and that's it. After an hour or so, you will start to see the same level design and lose interest. Im not sure if this will be changed in any updates, but at the moment, this is a major flaw.
IAPs range from "F*ck That" to "Why would I ever need that", they appear at the end of every level and are a slight annoyance. I had heard this game was originally released on iPhone for £1.79, but as its free on Android I can understand the need to promote In-App Purchases. I found just doing the challenges give you enough rewards, and mean you wont need any IAPs.
Sonic Dash isn't a bad game, it looks great and is very intuitive. It just needs some more worlds and maybe a little less heavy handed with the IAPs.
Download Sonic Dash below: