Film fanatics and video chatters rejoice — the SmartFlex View Galaxy S4 case with a stand is here. This sleek, protective Galaxy S4 case has a retractable stand that pops in and out with a simple snap and is perfect for both portrait and landscape viewing. It's the Galaxy S4 case that truly stands out—SmartFlex View.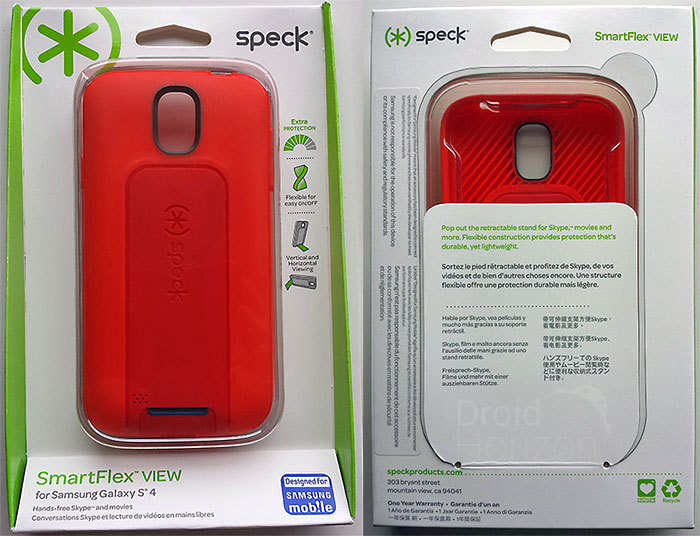 The SmartFlex View is made from a soft matt rubber that is smooth to the touch, which as cases go I'd say has a medium level of grippiness. It is light and feels good in the hand. Although the back is a little thicker than some cases, this adds very little bulk to the phone.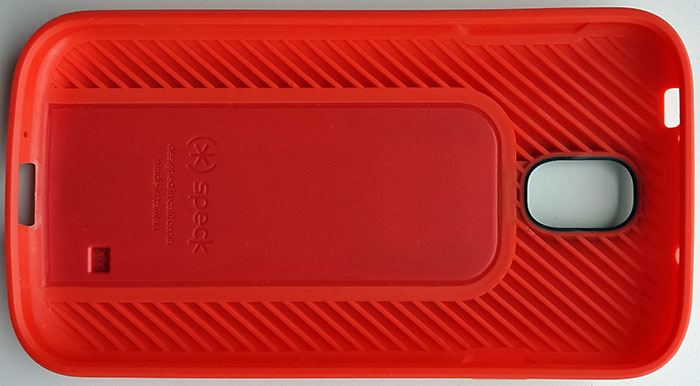 A lip around the edge of the front protects the screen when left face-down on a flat surface. This is quite a loose fit and sometimes doesn't completely cover the surround of the S4. When this silver edge shines through it spoils the look of the case.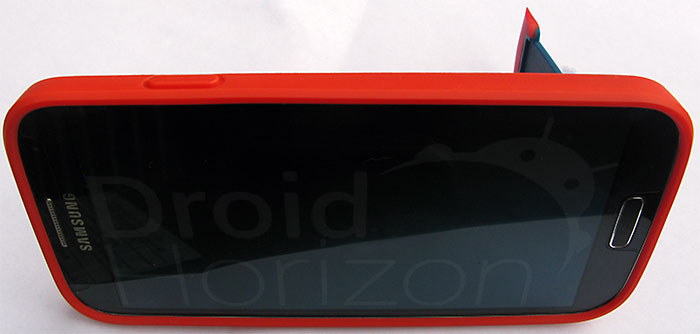 Good space is left around the ports to allow easy access, but the buttons are covered in rubber and are a little stiff to press. Overall the case gives great protection to the back and edges of the phone, but you may still like to add a screen protector for full protection.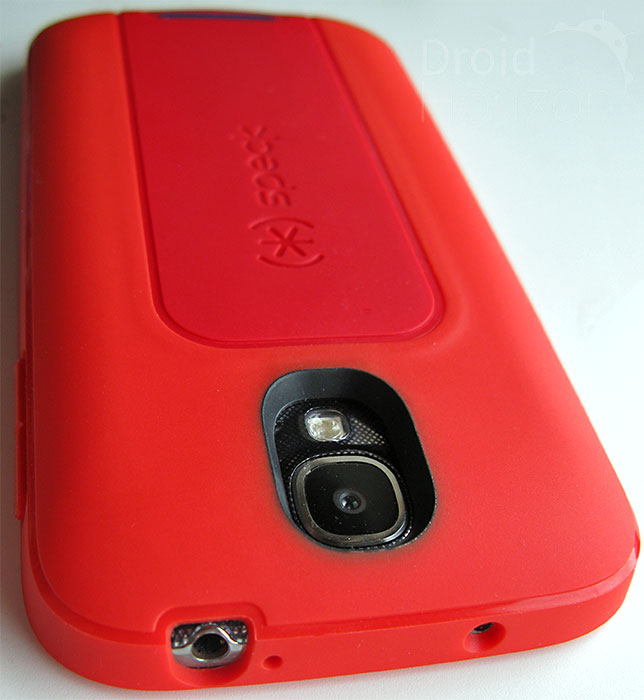 The big selling point of these cases is the stand which instead of being the more common kick-stand type, slides out and then bends to 90°. This is barely noticeable during normal operation of your phone, but is very handy when you want to watch video or make video calls.
Once deployed the stand is very stable in both horizontal and vertical positions, although there is a little wobble when pressing the touch screen vertically. It seems sturdy enough and doesn't look like it's going to snap off any time soon. Give the stand a little push to straighten it again and it quickly retracts back inside the case.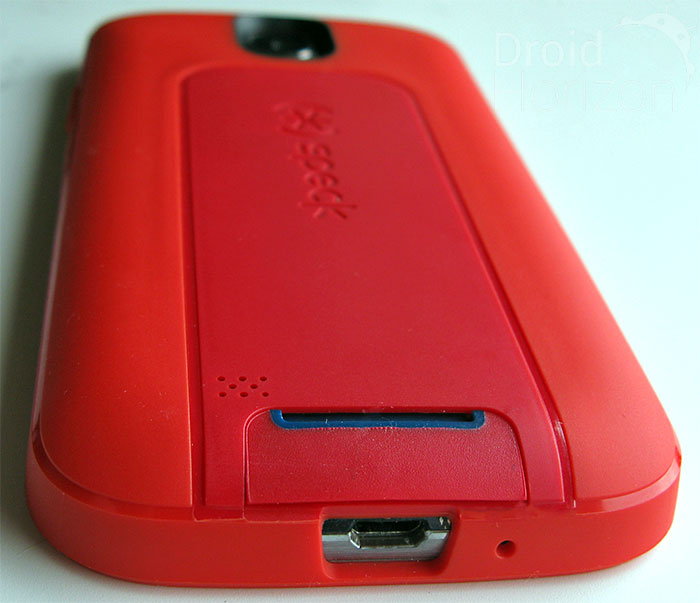 This case is priced at £34.99 on Amazon UK but can be bought for as little as $24.99 on Amazon US.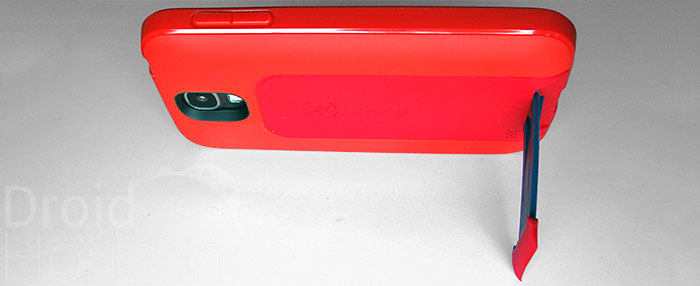 Speck's SmartFlex View case for the S4 is available in a choice of Black/Slate Grey or the Poppy Red (I'd call it Nexus 5 red). Overall I'd say it's a decent case with an excellent stand. However apart from the stand, this case doesn't really stand out considering how expensive it is (especially in the UK). If you spend most of your time with the phone propped up watching videos then this could well be the case for you, but it really depends how much you'll use that stand on whether you'll be able to justify the price.
For more details about this and many other cases for a range of devices check out the Speck website link below…