The Square – developing your brain
"The Square" is a brain puzzle game that will allow you to relax and train your brain in your spare time. If you have 60-seconds free, we can offer you some great entertainment.
How fast is your eye? How perceptive are you? Sit back, download The Square and start playing solo or with friends.
A bright and well thought out game to test your reflexes and train your brain. Another game type I seem to be drawn towards for it's ease of play and grab and go design. I've very little spare time, these days, but when I get a chance to play, it's titles like The Square.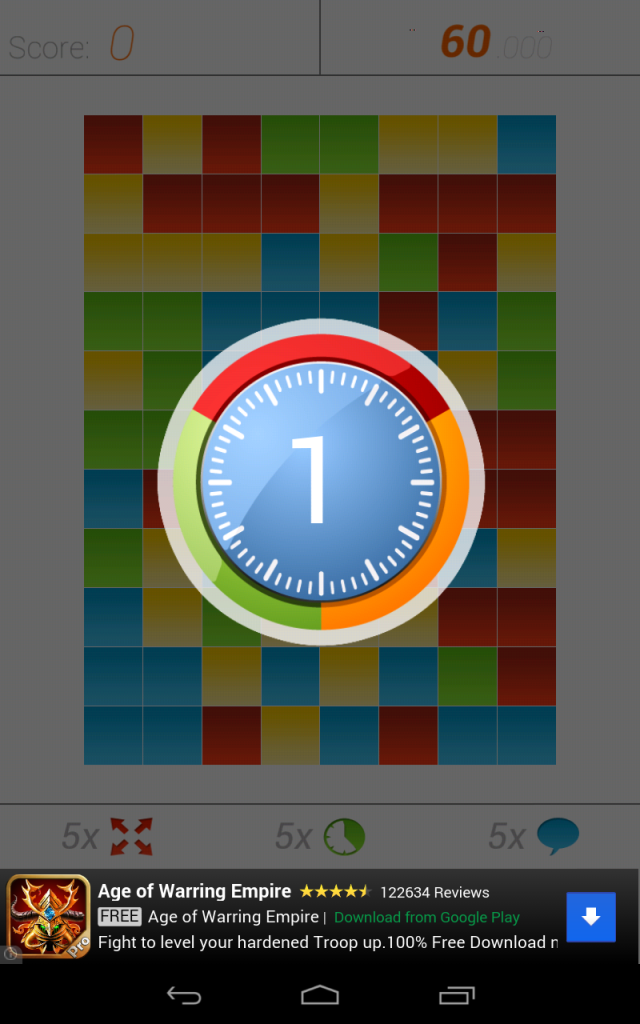 As you see from above.. You have 88 multi coloured squares. The aim of the game is to make a square or rectangle with the same colours at each corner. Squares can be of any size and horizontal or vertical, as long as the corners are the same. Sounds easy? Yeah, you'd think that.  Colour recognition and speed of hand will be tested to the maximum. Without being an ass.. This isn't a game for people who are colour blind. You'll need to be quick and make them squares and be ready to make another. I've had games when I just sucked at it.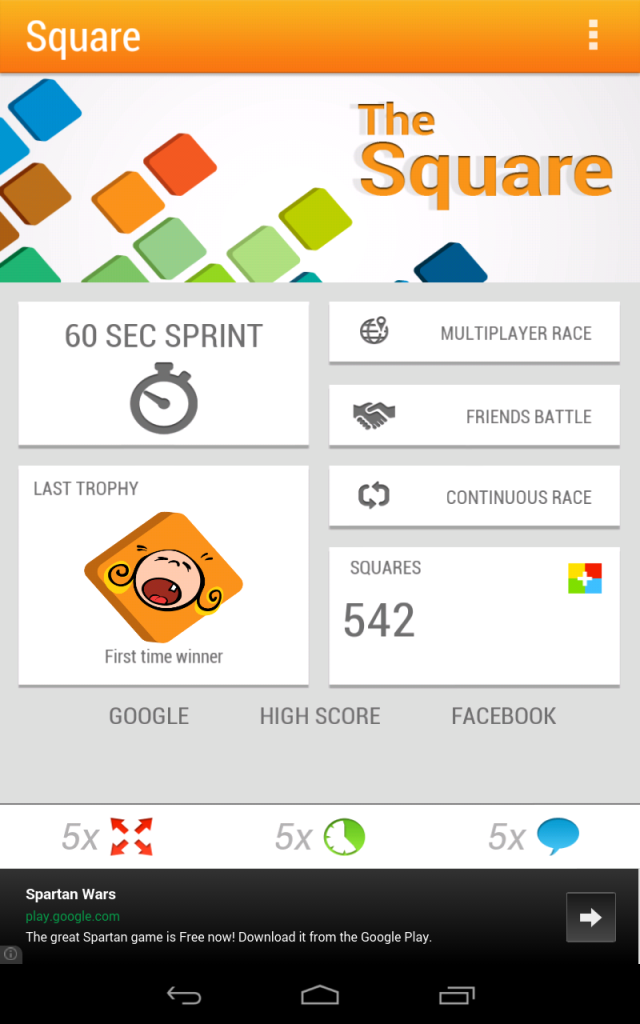 A very well organized menu which includes..
60 Sec Sprint….   The Square's main game. Make as many squares as you can in 60 seconds.
Last Trophy….    Your last in-game trophy. Not linked to Google Play Game Services (Really should be)
Multiplayer Racer ….  The game finds you someone to play against. Beware it might take a while.
Continuous Race….  Clock keeps running. No time limit.
Squares….. Can be used to buy boosts. Like an in- game currency.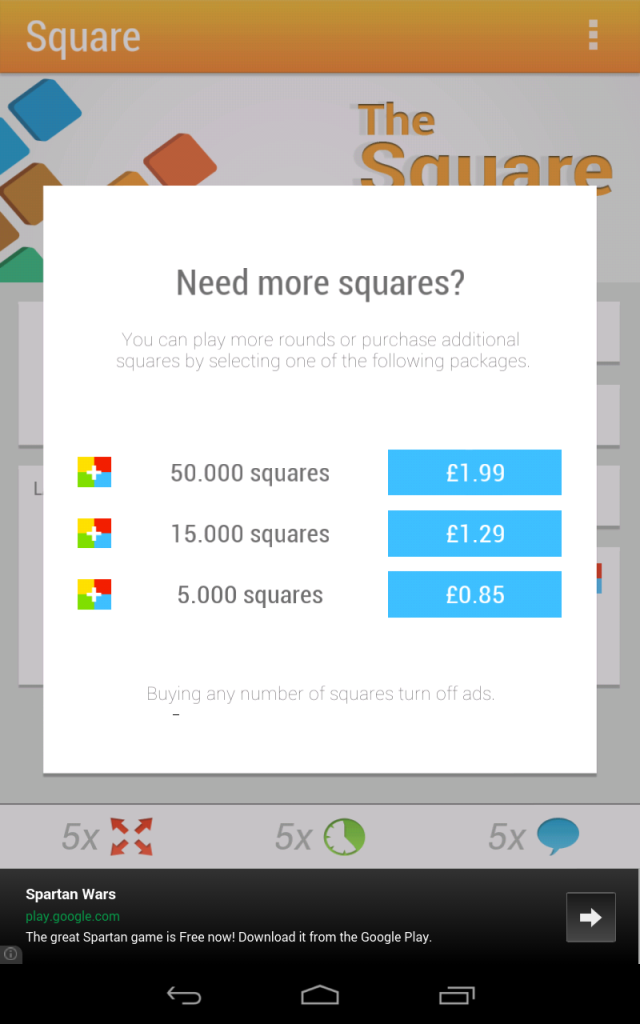 Yes there's in-game currency which can help you gain boosts like.. Randomize selected colour, stop the clock for 5 seconds, show biggest field. Any purchase of squares gets rid of that nasty advert. By no means is it in the way and I haven't really felt the urge to spend real money yet, but the option is there.
The game is best played trying to beat your own high score or get your friends on Google Plus & Facebook involved to beat theirs. My lovely wife has taken a shine to The Square now also, we're both trying to match each other's score and have a bit of rivalry going. All good fun.
You can download below. Free with adverts.