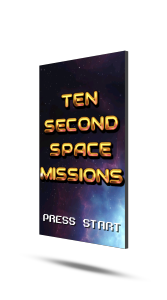 Hi guys im back with a new game called 10 Second Space Missions.
There isn't really much you can say about a game that sums itself up in its title but i'll give it a go.
So Ten Second Space Missions by Pug Fugly Games is a top down shooter with amazing 16bit graphics that are very vibrant especially as it's set in space, the sound effects are great quality too.
But, it it's far from easy, as the name gives away, its a ten second space battle so Pug Fugly Games have had to cram an entire 4 or 5 minuet level into 10 seconds but they have done it well.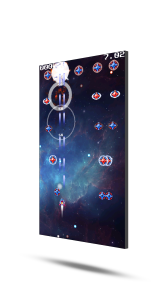 The controls are so so simple, its a touch system, meaning where ever you put your finger the ship will be right under it, there is an option in the setting to change this but i found it unnecessary, the older demographic of readers will see the likes of galaga from the late 80's and r-type from the 90's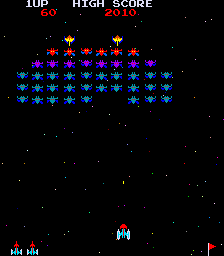 (picture courtasy of 8bithorse)
You will only find a free version in the play store and unfortunately it has the dreaded ads these can be removed with an in app, one off, purchase of 95p this gets rid of the ads and opens up the option of different ships and weapons. I always encourage people to pay and support great game developers.
This is by far an easy game and i won't lie to you guys i may have rage quite once or twice but with the Google Play games integration my progress was saved.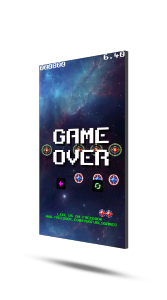 10ssm has the usual star system to progress further through the game, the first three levels are already open for you but you must aquire 7 stars to open the next three and so on.
i had a fantastic time with this game and have recommended it to many of my friends also many of you who follow me on G+ will have seen me post a link recommending it, those who don't follow me or Droid Horizon should, you can stay up to date with posts or if you would just like to get the game and leave it there you can do so using the link below.
As usual guys please get involved comment below or on our social pages