This sports headset comes in a cardboard box along with a short micro USB charging cable, instruction leaflet plus spare large and small sized ear tips.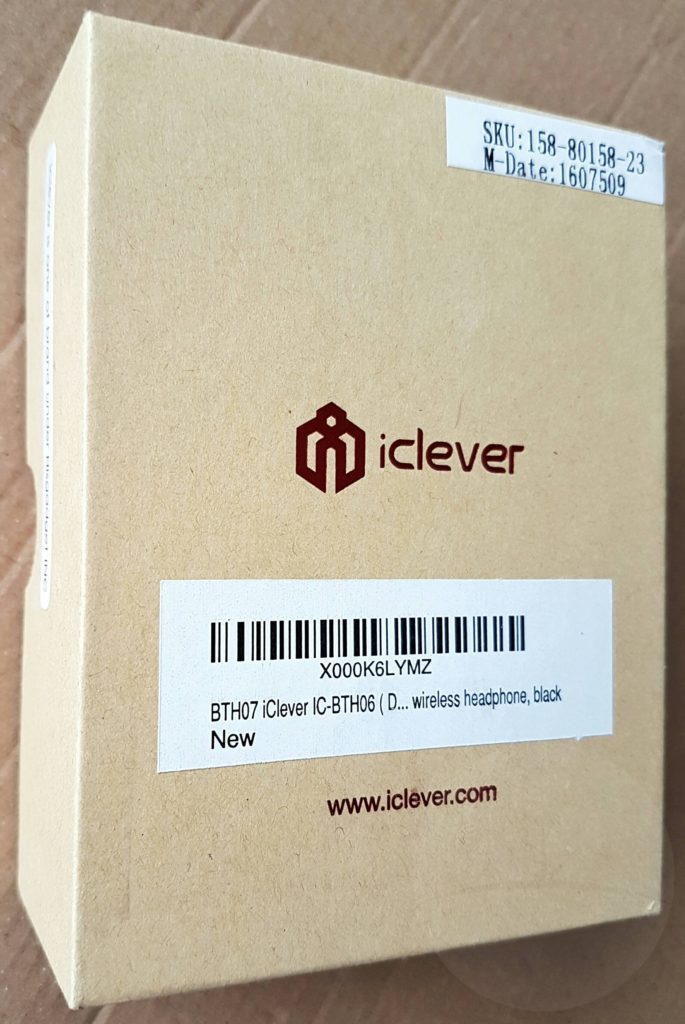 The headphones consist of two individual black earpieces with flexible ear-hooks, connected with a flat rubberized green cable that runs along the back of the head or under the neck.
I found them extremely comfortable right out of the box – you can easily forget they're on. I was also able to wear them with glasses without any problems. Unless you're involved in extreme sports or violent head-banging then you can pretty much carry on doing whatever you want to do without them getting in the way. They're also sweatproof and so should have no problem with a little rain or perspiration.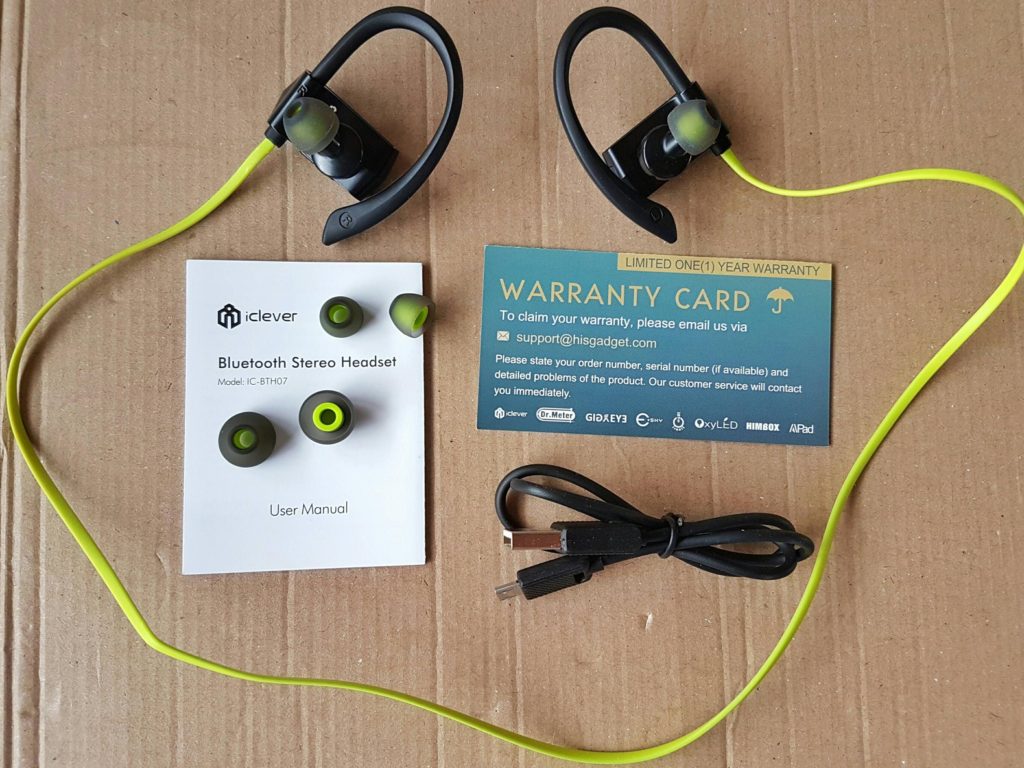 Voice prompts let you know what's happening and so pairing to my phone was simplicity itself, after which I was free to roam around wirelessly. I was able to keep on listening with very few cut-outs while far from my phone – even with walls and other obstacles in the way. This great range combined with on-ear controls means you should be able to leave your phone safe in your gym bag or locker while working out.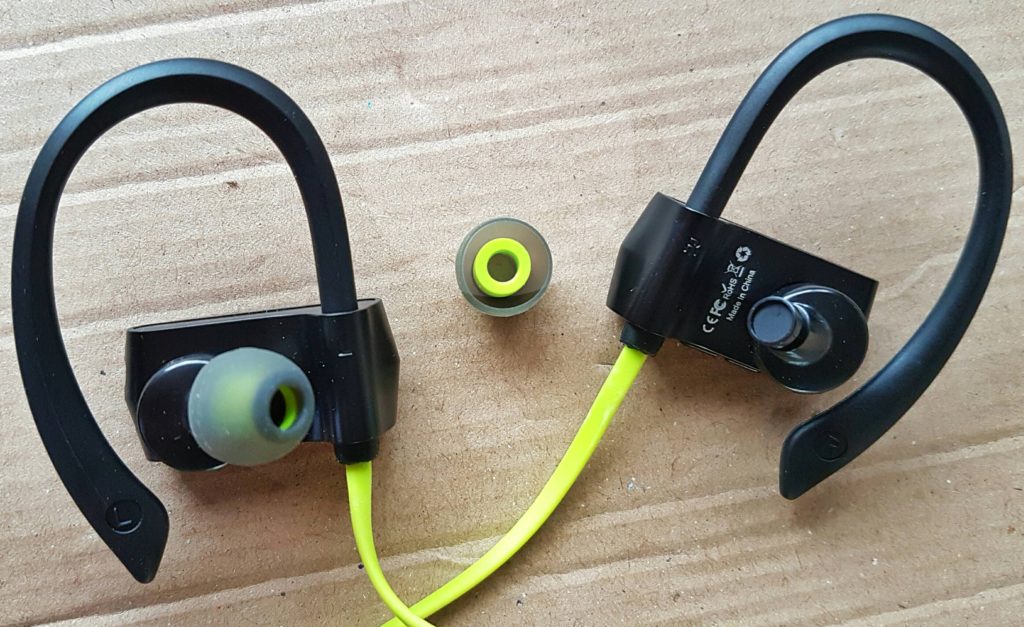 On the right earpiece you have the usual play / pause / answer call / pair button with + and – controls on top. Tap + or – to adjust volume or hold down to skip tracks. These controls were conveniently located allowing easy operation from the ear. The headset also includes a microphone and call quality was clear on both ends of the line.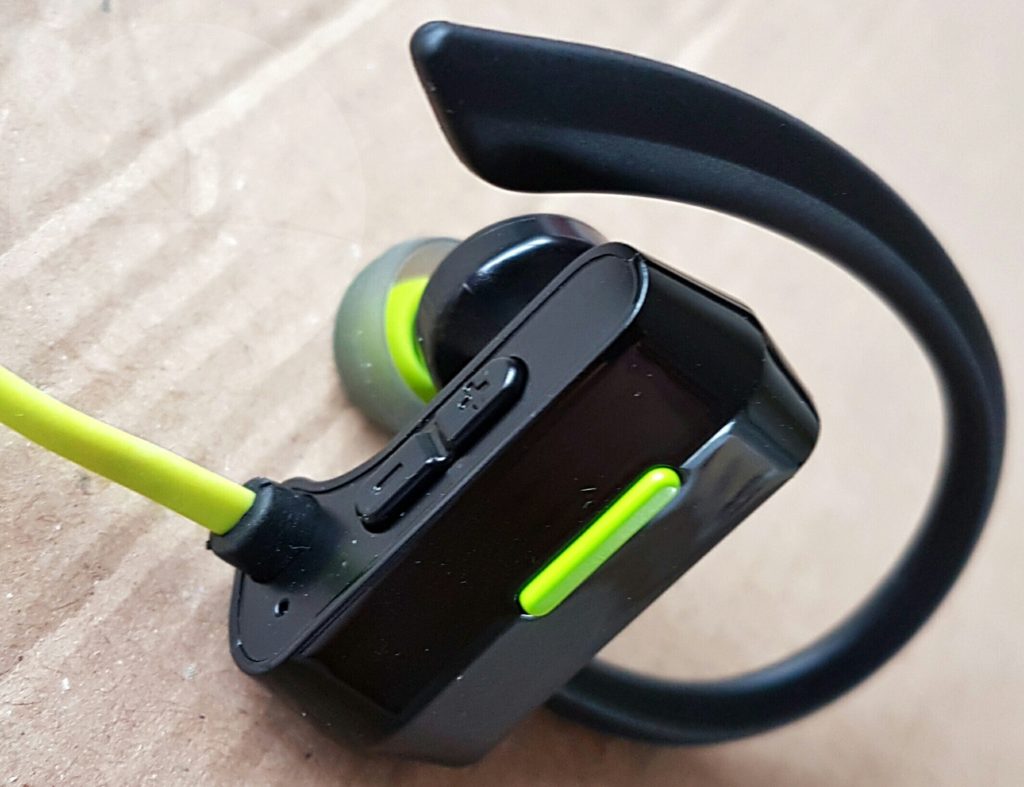 These had good volume and I was impressed with the overall sound – clear mids and highs and a decent amount of bass. Isolation was also pretty good although there was some sound leakage at higher volumes which may irritate those around you.
When the battery runs low, you'll then need to open up the rubber seal on the bottom of the left ear-piece and inside you'll find a micro-USB port where you can plug the included USB charging cable. I was able to get over 7 hours of music playback from this headset which is above average.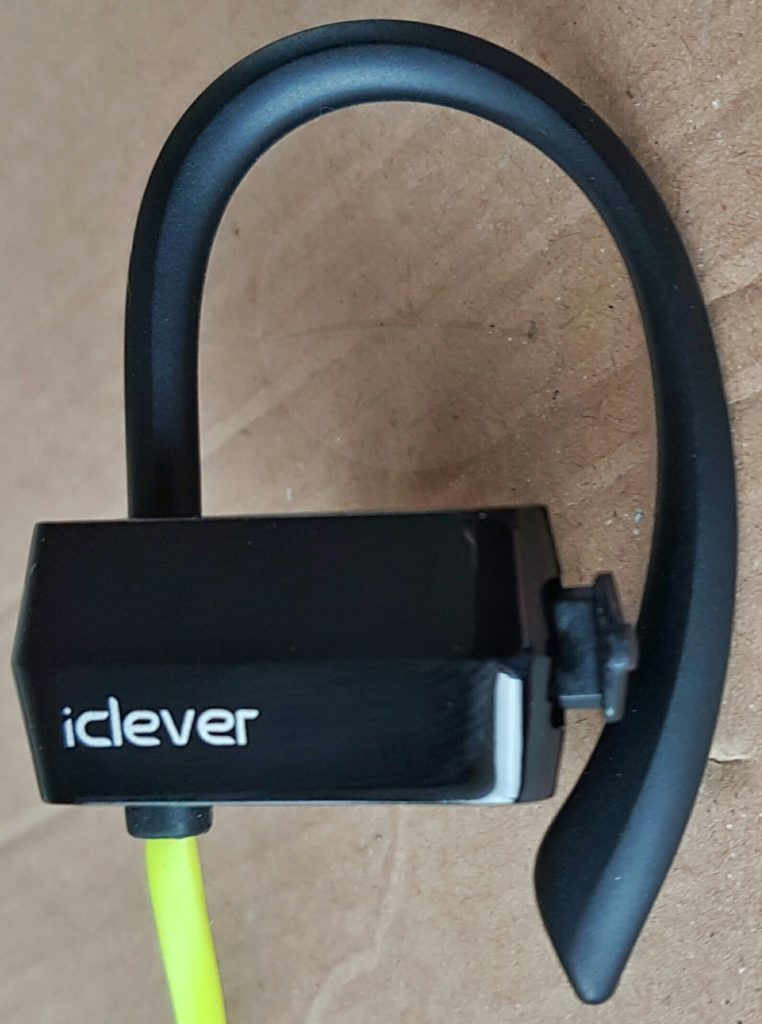 It's difficult to recommend earphones to individuals because what may be a great look, fit and sound for one person could be terrible for someone else. However in my experience these look good, they're comfortable and at around £15 / $27 they offer great performance for the price.
If you're looking for a decent pair of budget wireless sports headphones then I recommend you check them out from the links below…